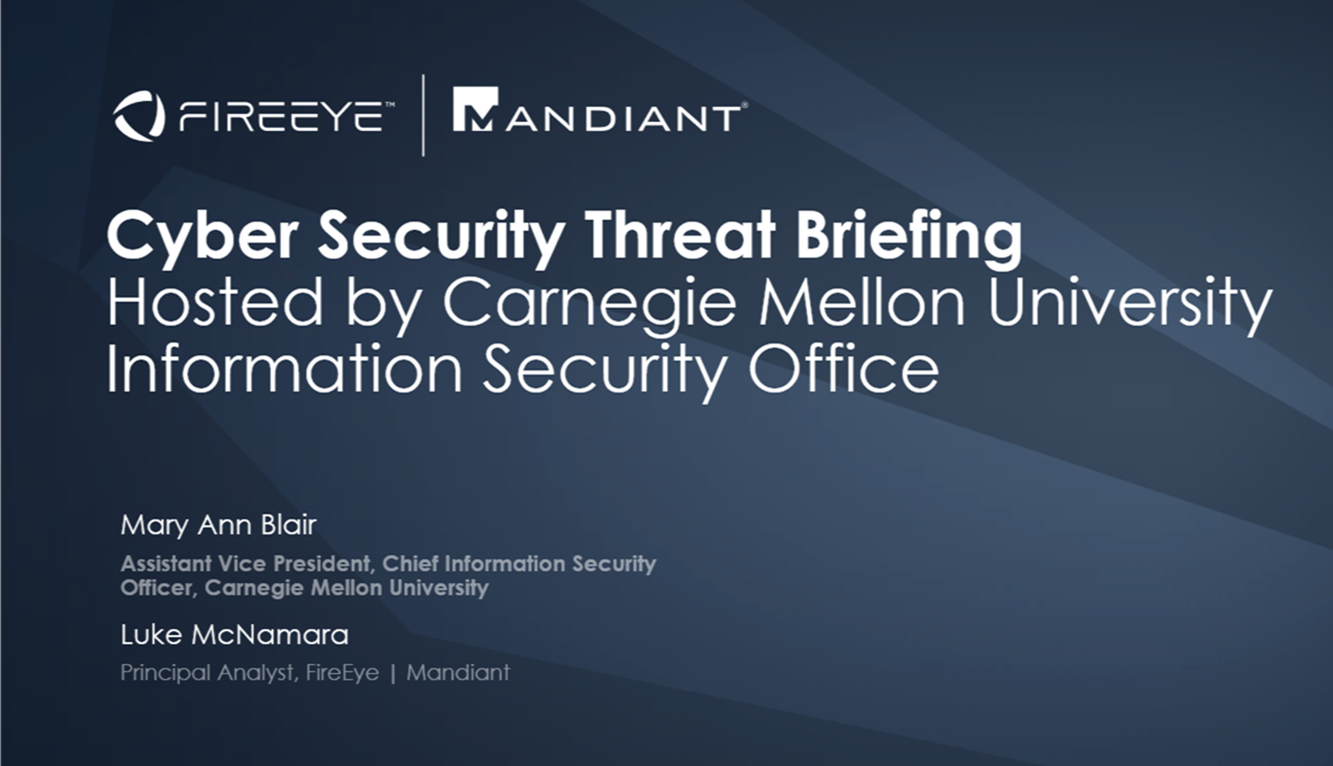 October 02, 2020
FireEye Mandiant Threat Intelligence Landscape for Higher Education Webinar
When: Thursday, October 29, 2020|1:00-2:00pm EST
Where: BrightTalk

As cyber-attacks continue to grow in frequency and scope across higher education institutions, tracking threat actor behaviors, including those sponsored by nation-states, becomes increasingly challenging for security leaders.

Carnegie Mellon University has partnered with frontline intelligence experts from Mandiant and FireEye for actionable intelligence to strengthen our cyber security posture.

As part of our National Cyber Security Awareness Month activities, Carnegie Mellon's Information Security Office is hosting a threat briefing for higher education. Experts from the Mandiant Threat Intelligence team will cover the following topics.

• Advanced Persistent Threat: What we are seeing on the front lines
• Threats to higher education with a deep dive into the biggest threats
• Techniques for validating an institution's ability to defend itself by using adversary behaviors

Stay with us after the briefing for a Q&A session.

To register, follow the Registration URL or click the Register Now button below.