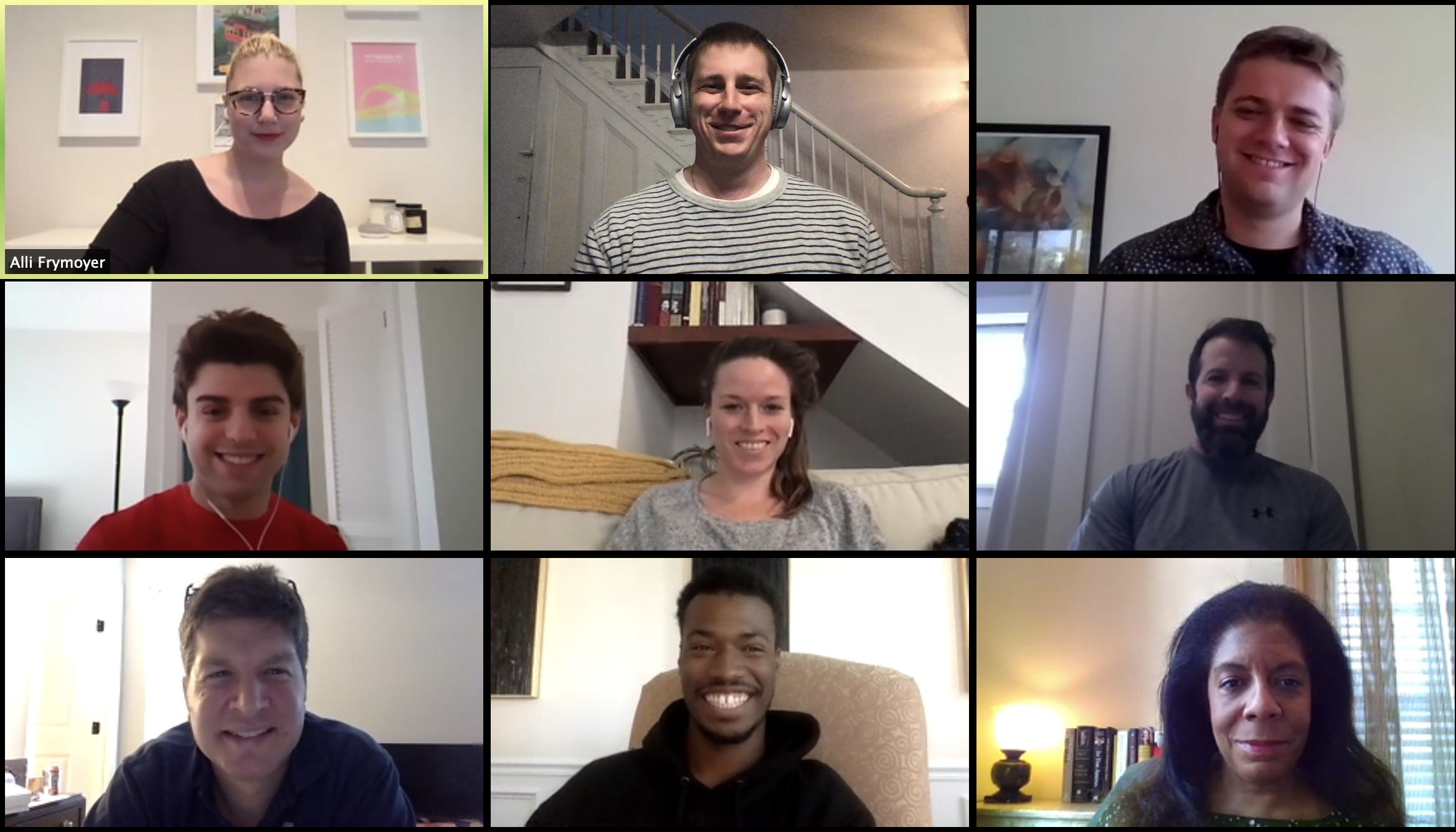 April 09, 2020
IPS gathers, remotely, to foster community during COVID-19 pandemic
The realization hit Alli Frymoyer as she sought to square away a speaking engagement. Frymoyer, who in her capacity as program manager of the Institute for Politics and Strategy plans the department's events and lectures, was working to finalize details earlier this spring with Stanford political science professor Morris Fiorina, who was to speak at Carnegie Mellon on April 22.
"You might want to hold on a second, because Stanford is canceling everything," Fiorina told Frymoyer. " … I don't think you're going to want to move forward with anything." 
Thanks to the Institute for Politics and Strategy's healthy student and alumni relationships, Frymoyer created a strong schedule of remote lectures after the coronavirus led to the cancellation of previously scheduled events.
The global spread of COVID-19, which as of April 9 has infected 1.5 million – including 450,000 cases in the US – forced colleges and universities to employ remote instruction. That meant the postponement of lectures – in the case of the Center for International Relations and Politics' Policy Forum, this included Professor Fiorina's talk, Middlebury College Professor Jason Blazakis' lecture on white supremacy, George Mason University Professor Colin Dueck's lecture on conservative nationalism, and a panel discussion featuring women leading technological innovation in the Navy.
Rescheduling the events for next academic year only took Frymoyer a few days, but she still needed programming for the IPS Professional Development Series this spring.
She reached out to Paul Richelmi, a Carnegie Mellon graduate and cybersecurity and data privacy attorney for the National Security Agency, to schedule a remote lecture. Professor Kiron Skinner, the director of IPS, suggested engaging local officials, and a virtual fireside chat with Dan Gilman, a Dietrich alumnus and Pittsburgh Mayor Bill Peduto's chief of staff, was planned. After adding Networking 101 with Washington Semester Program and Dietrich alumnus Juan Acosta, a LinkedIn workshop with the Career and Professional Development Center, and an information literacy lecture with IPS Professor Dan Silverman, Frymoyer filled the month of April with virtual events.
The programming includes social events as well, such as political science trivia on April 16 and a follow-along baking class on April 29. The events are open to all Dietrich College students.
"I think the lesson here is, build relationships, maintain relationships … " Frymoyer said. "The fact that our department maintains strong connections with its alumni is really important." 
Students also joined Professor Skinner for a remote group viewing and discussion of the Oregon Public Broadcasting documentary "1968," which detailed the tumult of that year in American history.    
Journalist, author, and producer Peter Bergen joined Professor Derek Harvey's CMU/WSP class for a guest lecture. Students followed along with the talk in the videoconference's chat function – "We need to fund antiviral treatments and develop vaccines expeditiously if possible," one wrote as Bergen discussed COVID-19 – and asked Bergen about his 1997 interview with Osama bin Laden.
"I thought he'd be a table-thumping revolutionary," Bergen said. "Instead he was very soft-spoken. He carried himself like a cleric."
Bergen, the director of New America's International Security and Future of War programs, curates a daily roundup of coronavirus news and analysis.
"You can't have policy if you have no idea what is actually happening," he said. " … We are in uncharted territory, both health-wise and in terms of the economy."
Bergen also discussed counterterrorism, the effectiveness or lack thereof of torture in tracking bin Laden, and coronavirus spread models. 
Students are still adjusting to remote learning, but adjusting well. "I just try to find different places in the house to work," said Millie Zhang, an International Relations and Politics (IRP) junior. Another IRP junior, Eoin Wilson-Manion, found the remote lectures beneficial. "I think the discussion, at least on my end, is really interesting," he said. "Listening to [Professor Harvey] and Mr. Bergen go back and forth, it was like I was listening to a podcast. 
Students received unique access to Richelmi, who spent twelve years in the Judge Advocate General's Corps in the Navy prior to joining the NSA. Before answering questions about where to go to law school and how to break into the intelligence community, Richelmi shared three things Carnegie Mellon gave him as he entered the workforce: Hold yourself to a high standard; seek diversity of opinion and background when collaborating; and "If you're not growing, you're shrinking."
"I think that's really applicable to what we have now," Richelmi said. "… It speaks volumes to how resilient Carnegie Mellon is to have these events and pull these together."