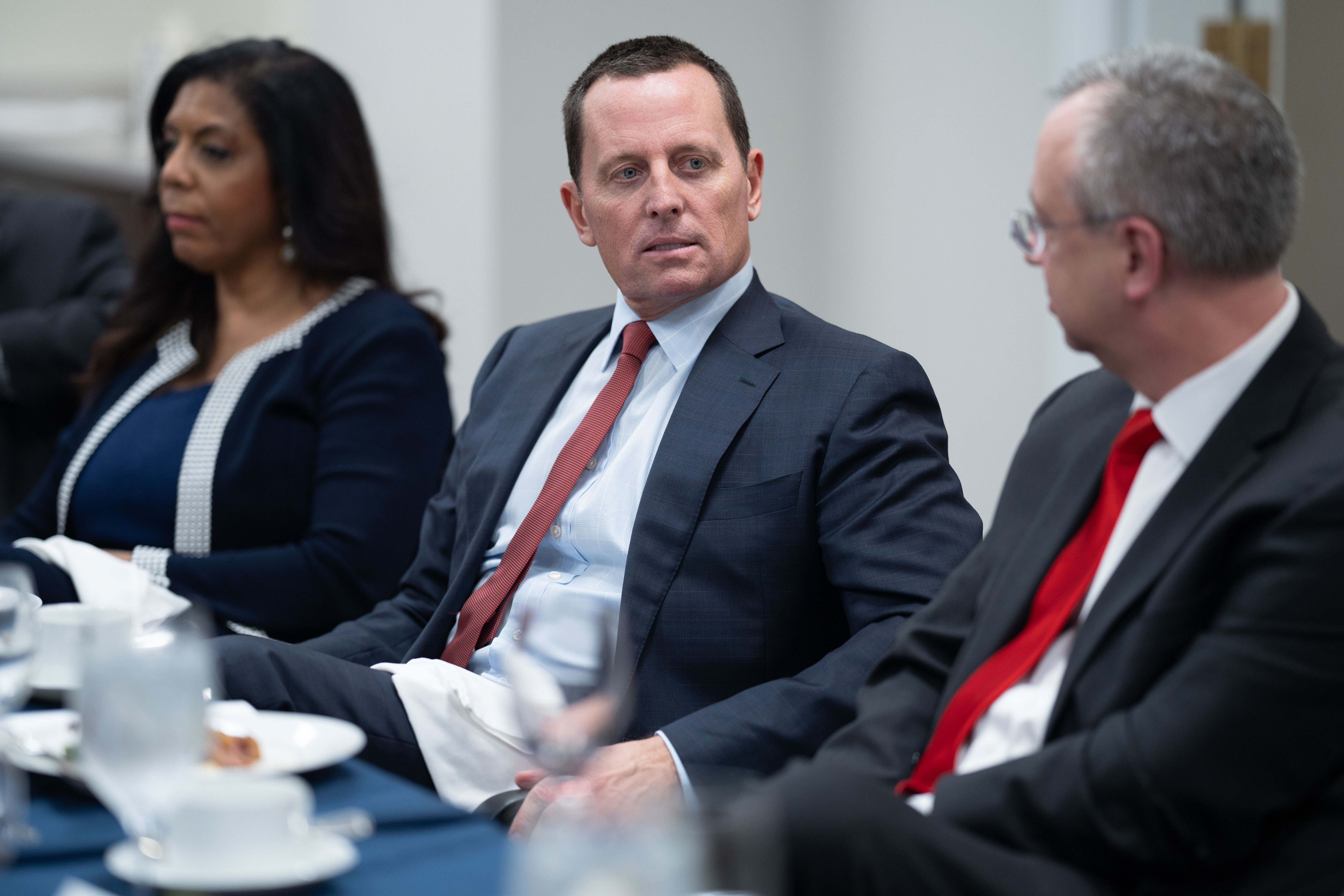 June 09, 2020
Richard Grenell joins IPS as a Senior Fellow
By Bill Brink wbrink(through)andrew.cmu.edu
Richard Grenell, the former United States Ambassador to Germany and former acting director of national intelligence (DNI), has joined Carnegie Mellon University's Institute for Politics and Strategy as a Senior Fellow.
Grenell brings a decade of experience in diplomacy and international relations to Carnegie Mellon, where he will engage with students and faculty. He spent eight years as the United States spokesperson at the United Nations before assuming the role of U.S. Ambassador to Germany. 
"The offices of the Institute for Politics and Strategy in Pittsburgh and Washington, DC have a proven track record for convening leaders throughout the world for research, teaching, and discussion on some of the most pressing global problems," Grenell said. "It is an honor to join Professor Kiron Skinner and her IPS colleagues to help develop projects concentrating on the new Europe and the global campaign to decriminalize homosexuality."
President Donald Trump appointed Grenell as Ambassador to Germany, Presidential Envoy for Kosovo-Serbia and as Acting DNI in February 2020. In that role, Grenell oversaw the 17 agencies in the intelligence community and served as the principal advisor to the president and the National Security Council on intelligence matters. During his short tenure, Grenell dramatically reformed the Office of the DNI, moving it toward an agency that coordinates intelligence rather than functioning as a competing body. 
"Ambassador Ric Grenell's role as acting director of the Office of National Intelligence has given him a unique understanding of the complexities facing the intelligence community and how to address them," said IPS Director and Taube Professor Kiron Skinner, the founder of the Institute for Politics and Strategy. "I am struck by the fact that Ambassador Grenell is especially interested in sharing his insights with our students and faculty as well as learning from them. I look forward to welcoming the Ambassador to Carnegie Mellon University." 
As U.S. Ambassador to Germany from May 2018 until June 2020, Grenell pressed Germany to increase its defense budget to meet NATO guidelines and worked to ensure the security of shared intelligence as the nation fielded bids for 5G mobile-internet infrastructure.  
"Ambassador Grenell joins the Institute for Politics and Strategy at a critical juncture in our nation's history," Professor Skinner said. "Having served a decade at the State Department, representing the United States at the highest levels at the United Nations and later as ambassador to Germany, I could not think of anyone more qualified to help the nation think through twenty-first-century diplomacy."
In 2004, Grenell was appointed as an alternate representative to the UN Security Council with full voting rights and privileges.
Grenell's service as UN spokesperson coincided with worldwide upheaval following the September 11, 2001 terrorist attacks. He crafted communications strategies related to the war or terror, Middle East conflict, nuclear proliferation and the security of Israel. 
In 2010, Grenell founded the international consulting firm Capitol Media Partners. He has contributed to Fox News, and has written for The Wall Street Journal, The Los Angeles Times, CBS News, CNN and The Washington Times. He previously taught at the University of Southern California's Annenberg School of Communications.
Grenell holds a master's degree in Public Administration from Harvard University's John F. Kennedy School of Government and a bachelor's degree in Government and Public Administration from Evangel University.