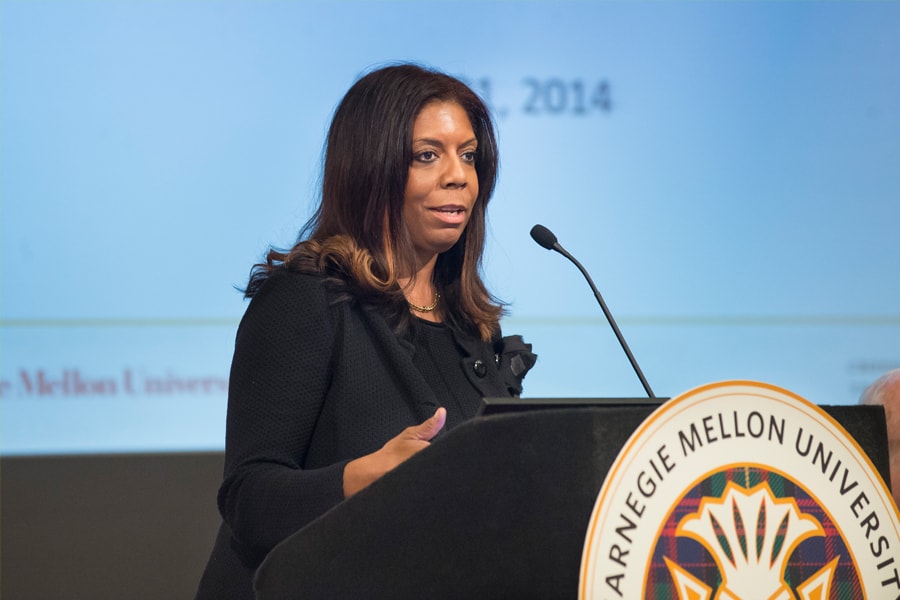 November 18, 2020
Kiron Skinner rejoins CSIS Missile Defense Project Advisory Board
Kiron Skinner has rejoined the Center for Strategic and International Studies' George C. Marshall Missile Defense Project Advisory Board.
Professor Skinner, the Director and Taube Professor of Carnegie Mellon University's Institute for Politics and Strategy (IPS), was a board member prior to joining the State Department, where she served as the Director of Policy Planning and Senior Advisor to Secretary of State Mike Pompeo in 2018 and 2019.
Earlier this year, the University of Pennsylvania's Lauder Institute ranked CSIS as the top think tank in the United States. The Missile Defense Project studies policy and strategy related to missile defense and proliferation. Those policy and strategy considerations reflect the current pressing issues in the sector, such as integrated air and missile defense for the US and its allies, offensive strike capabilities, and investments in new defense and prevention measures.
"The CSIS Missile Defense Project is shaping the national conversation on a critical set of national security issues, and it's a privilege to begin working with them again," Skinner said. 
The CSIS Missile Defense Project is directed by Dr. Tom Karako, a Carnegie Mellon University Washington Semester Program (CMU/WSP) Fellow and CSIS Senior Fellow. 
"We're delighted to welcome Dr. Skinner back to the CSIS Missile Defense Project's advisory board," Karako said. "Her significant governmental experience, broad national security expertise, and high-profile scholarship are well known. We look forward to drawing on her insights more in the future." 
In addition to her leadership role with IPS, Professor Skinner is the W. Glenn Campbell Research Fellow at Stanford University's Hoover Institution and a Visiting Fellow at the Heritage Foundation. She is courtesy faculty in research centers and departments in Carnegie Mellon's School of Computer Science and Heinz College, the university's school of public policy. Professor Skinner has published extensively in American politics and international relations. 
Two of her co-edited books on President Ronald Reagan were New York Times best sellers, and one received the Hoover Institution's Uncommon Book Award. Since 9/11, Professor Skinner has been a member of numerous Defense Department and White House advisory committees. In 2015, Professor Skinner received a meritorious service award from the Chief of Naval Operations. She was appointed to the Department of Defense's Defense Business Board in 2020.