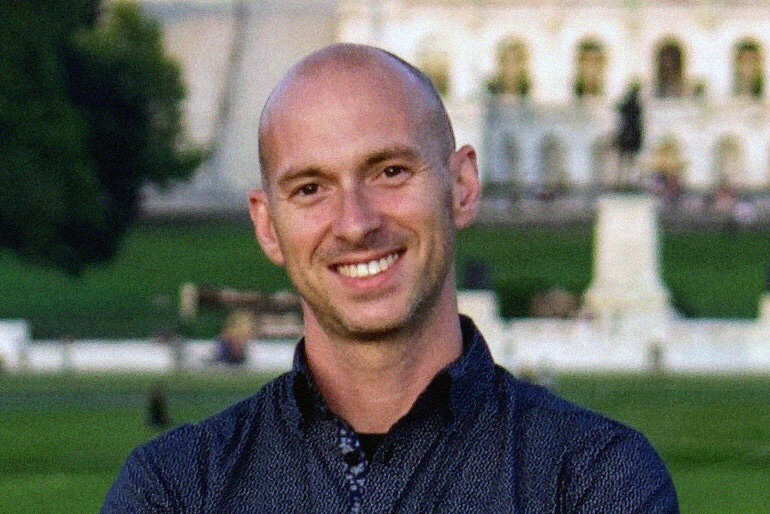 July 13, 2021
Jonathan Cervas joins Pennsylvania Reapportionment Commission as map consultant
By Bill Brink wbrink(through)andrew.cmu.edu
An Institute for Politics and Strategy professor has the opportunity to influence the electoral maps for his home state.
The Pennsylvania state legislature on Tuesday approved the nomination of Dr. Jonathan Cervas, a Postdoctoral Fellow in IPS and an expert on electoral politics, as map consultant to the Legislative Reapportionment Commission. Once the US Census Bureau delivers new population data next month, Cervas will assist the five-person commission, chaired by former University of Pittsburgh chancellor Mark Nordenberg, in revising the electoral map to reflect the new data.
There is no perfect map, nor is there any one way to do it; there are more electoral map permutations, Cervas said, than atoms in the universe. Maps must accurately represent the hard data while also satisfying both parties, a nearly impossible task – which is why the five-person commission needs a non-partisan expert like Cervas. 
Cervas, who grew up in Cranberry and Slippery Rock, joined Carnegie Mellon University and IPS prior to the 2020-2021 academic year. He taught a course called "Representation and Redistricting," which explored the theoretical underpinnings of representation as well as the legal and constitutional nature of US institutions and evaluated empirically how well represented the public is. Students also drew their own electoral maps. This fall, he will teach the American Politics Graduate Seminar (offered to some undergraduate students as Advanced Topics in American Politics), which will address Congress, the presidency, bureaucracy, and the courts, but also public opinion, elections, campaigns, political parties, and the importance of geography, wealth, ethnicity, gender, and religion in politics.
Cervas is a specialist in Geographic Information Systems and has worked as an assistant to a federal court Special Master in drawing remedial maps in three redistricting cases involving minority rights. The first of these was Navajo Nation et al v. San Juan County, Utah in 2017; followed in 2018-2019 by Bethune-Hill et al v. State Board of Election, which involved the redrawing of one quarter of the districts in Virginia's legislative districts in the House of Delegates; and in 2019-2020, he worked on Wright v. Sumter County Board of Elections, a case involving school districts in a small Georgia county that is home to President Jimmy Carter.
Before joining IPS, Cervas earned his PhD in Political Science from the University of California, Irvine. His Bachelor's degree (also in political science) is from the University of Nevada, Las Vegas. His dissertation is a historical, quantitative look at the Electoral College and its consequences.