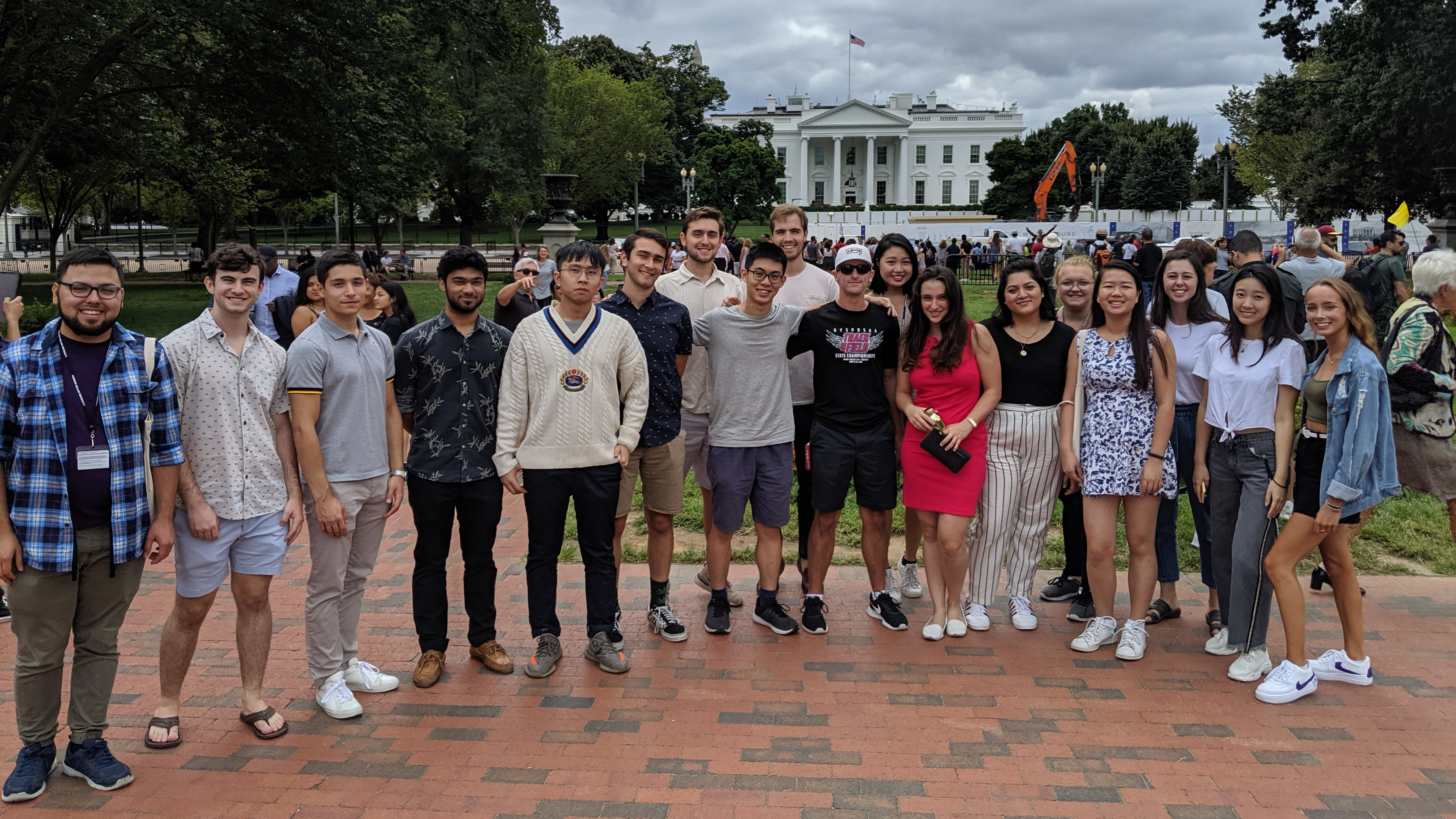 March 16, 2020
A day in the life: Carnegie Mellon University Washington Semester Program
By Bill Brink wbrink(through)andrew.cmu.edu
YOU'RE UP early. The Congressman for whom you intern is on Ways and Means, and they've got a meeting at 9 a.m., meaning you need to be on the Hill by 8. Could be worse. You'll swing by Ebenezer's on 2nd and F on your walk to work for a pour-over and a muffin.
You shuffle out of bed in your house on the H Street Corridor, careful not to wake your roommates. This is where you'll start your day during the Washington Semester Program, which is part of the Institute for Politics and Strategy but open to undergraduates from any course of study.
"You're kind of thrown into the real world very quickly, with a whole lot of support, which I feel doesn't happen in a lot of universities," said Cristina Pullen, a Class of 2021 Professional Writing major who is in the Spring 2020 CMU/WSP cohort. "You're here and you're given these incredible, very non-traditional professors and you're learning just as much, if not more, from these types of classes, while at the same time you are immersed in the DC culture and the political realm of the national government. And it's really interesting to see yourself develop professionally in that way, in an opportunity that I feel you can't get anywhere else."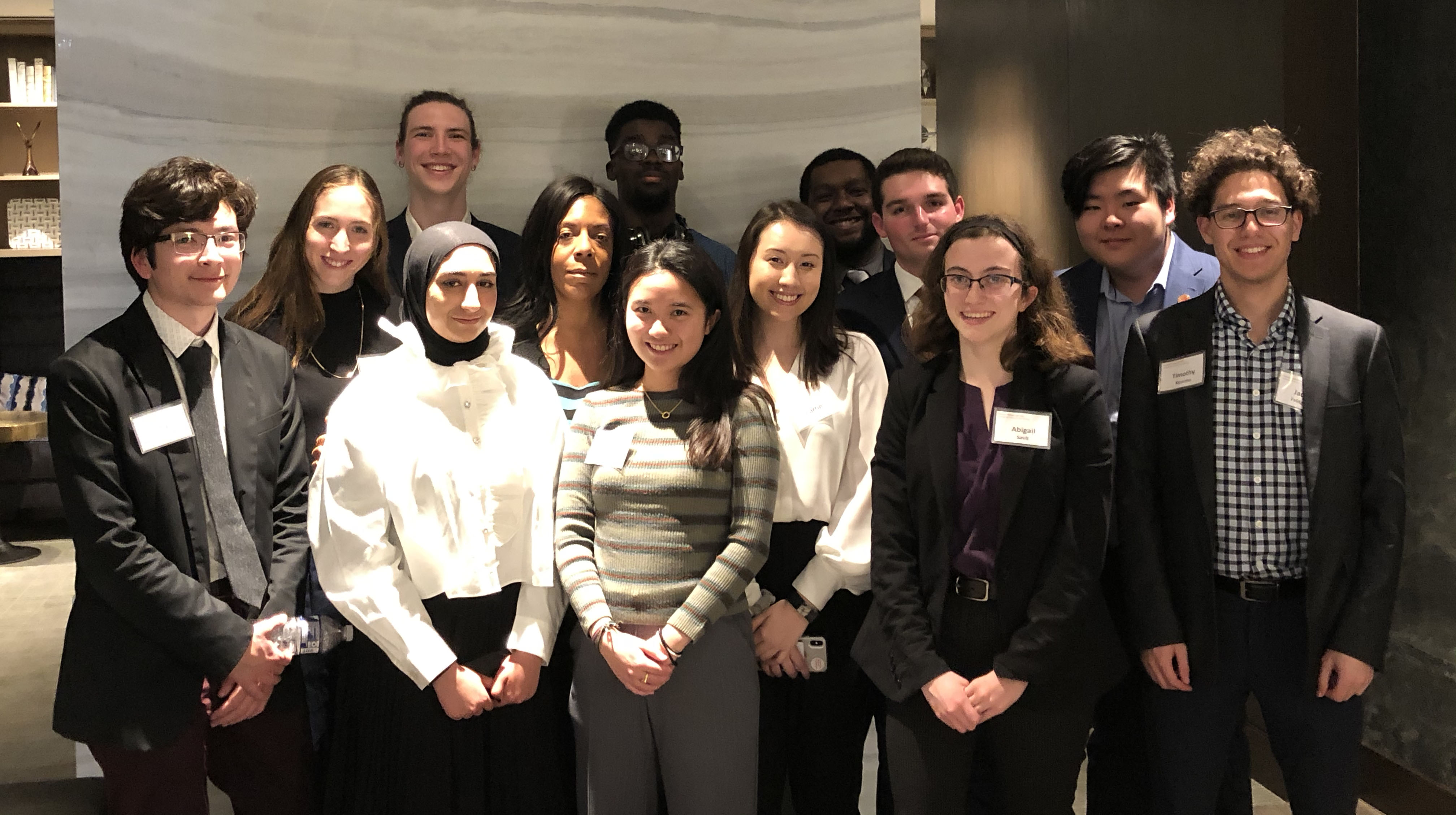 Pullen is a communications intern at the US Global Leadership Coalition, a network of businesses and non-governmental organizations that argues for an increase in the international affairs budget. Other students intern at the Qatari Embassy, Georgetown's Center for Security and Emerging Technologies and the office of Congresswoman Bonnie Watson Coleman.
In the fall of 2014, Susanna Seltzer interned at the International Center for Terrorism Studies, a crucial place at a crucial time: ISIS had just taken large swaths of territory in Iraq. For months, Seltzer wrote about ISIS, and that work became part of a book called "The Islamic State: Combating the Caliphate Without Borders." 
"Everybody had their own little commute and then in the evening we'd all come back together and sort of talk about our days," said Seltzer, who graduated in 2016 with a degree in International Relations and Politics and later got an accelerated master's degree in IRP as well. "… I would take the Metro out to Arlington (Virginia), commute back home like a whole adult, and manage a schedule. I loved being in the city. It's very vibrant. There's always stuff going on. So many different activities, the museums were free. You didn't have any reason to be bored."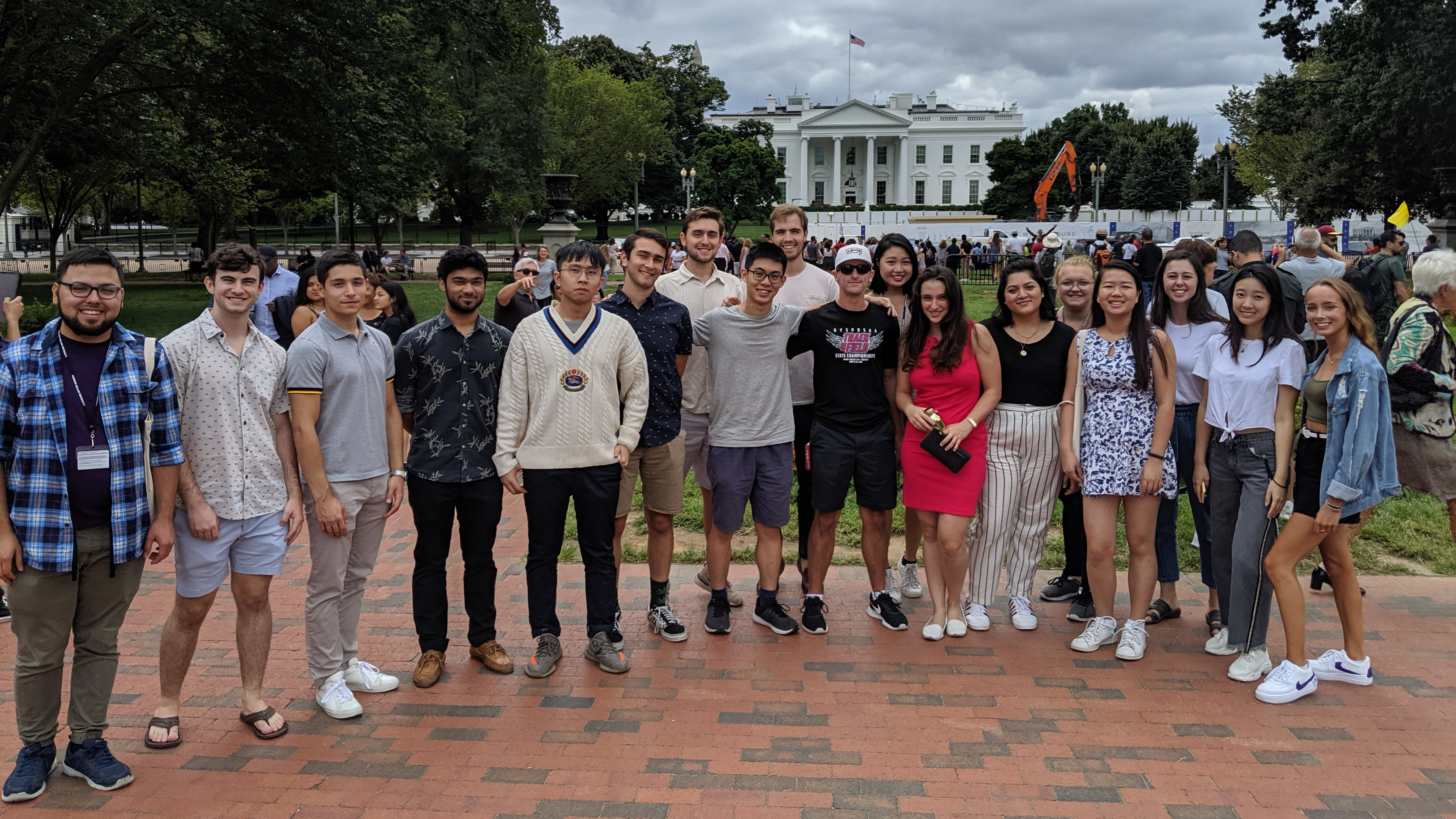 KELLEN CARLETON also experienced good timing. He spent the Spring 2017 semester in DC and interned with Senator Pat Toomey, a Pennsylvania Republican, during the beginning of the Trump administration.
"It was honestly a really transformational semester for me," said Carleton, a 2018 Carnegie Mellon graduate who earned his master's in IRP the following year. "… It was kind of a wild time to be in DC and just see how things were changing and looking at all the Cabinet nominations going on." 
From Toomey's office in the Russell Senate Office Building, Carleton could throw a baseball to Carnegie Mellon's classroom in the United Methodist Building on Maryland Ave. Look out one window of the conference room and see the tall Corinthian columns of the Supreme Court; out another, the Capitol rotunda. Down the hall, past a small kitchen that on a recent Monday night housed Mediterranean food for the class, is a large classroom and event space – the place you'll spend four nights a week learning from faculty who have been there and done that.
On that recent Monday it was Professor Fred Crawford (Carnegie Mellon '83), who spent the better part of three decades as, among other posts, a lawyer for the CIA. As students filed in and out of the adjoining event space to grab slices of his wife's almond cake, Crawford ran the students through an exercise in finding legal precedent in the Congressional Record or the United States Code.
"I'm not an academic," Crawford said. "I'm a retired federal government employee and attorney. And if I were to try to structure a class as an academic, it'd be sort of like bringing a knife to a gunfight. I'd be outgunned and outclassed by the CMU faculty. But I try to take 35 years or so of working as a federal government employee and the tips and the tricks and the foibles that I've experienced and to try to prepare the students to avoid my prior foibles and the things I've stepped into, and to try to help them understand how policy is done at the level of introductory policy officers, which is where I think they'll be looking for the next two to five years."
"[Crawford] is absolutely incredible," Carleton said. "I think one of the best professors I've ever had. Just the way he was interested in what we did and he really, really cared. I remember during that semester he probably connected me with five or ten people that I could talk to about professional life and just what to do next."
ANOTHER NIGHT, you might show up for a policy forum. Yes, the course has professors, but it also involves bringing in a diverse set of thought leaders for weekly roundtable discussions. Another day, perhaps a field trip: to the Pentagon press room, to the set of Meet the Press, to the Kennedy Center.
"I cannot recommend the Washington Semester Program enough," said Lucy Truschel, a 2019 graduate and IRP major. "I think having the opportunity to have an internship during the school year is really great and there are so many more positives that come with the Washington Semester Program specifically. There's a lot of support. It's great to be in DC. It's a really exciting and scary time to be in DC right now." 
After all that, it's back to the Senate Square Building to debrief with your roommates and get ready to do it all over again.