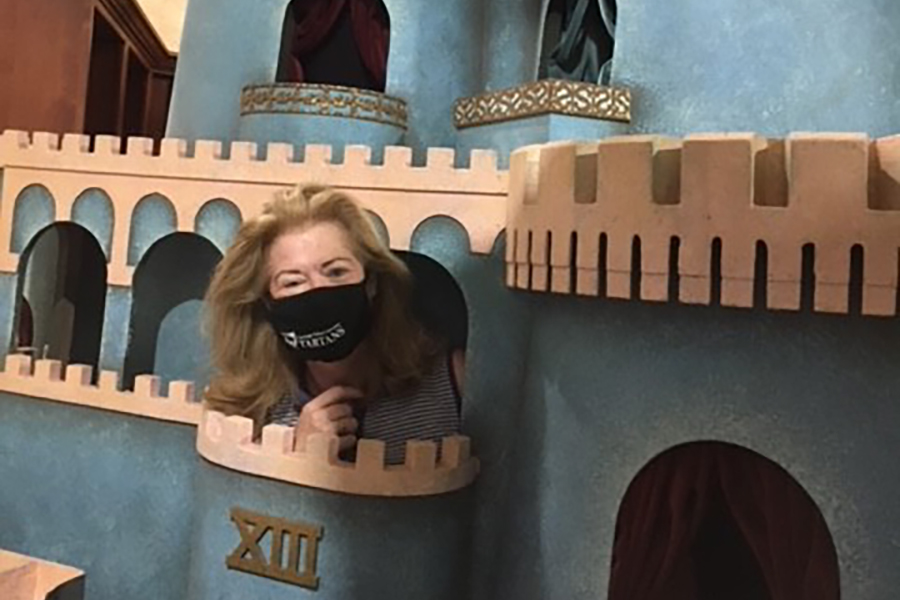 January 31, 2022
Congratulations to Mary Jo Dively, 2021 Women of Influence Award Winner!
The Office of Human Resources (OHR) wants to congratulate Mary Jo Dively, vice president and general counsel, on her recent 2021 Women of Influence award from the Pittsburgh Business Times. Honoring the most influential businesswomen in our region, the awards recognize leading women who are changing their industries and impacting their communities.
Mary Jo is a true advocate for all employees at CMU. As the vice president OHR reports to, she is fully engaged in HR operations and regularly rolls up her sleeves to help in any way needed. She provides incredible guidance, support and ideas that result in improved solutions. She co-chairs the Family Care Advisory Committee with Michelle Piekutowski and is always looking for ways to improve family care. She understands the challenges we all face with balancing our personal and professional responsibilities.
OHR is proud to have such an accomplished leader guiding our efforts to support staff and faculty through every phase of their employment at CMU. Mary Jo serves as an influential role model to us all, especially to women, and exemplifies our values of dedication, impact, creativity, inclusion and integrity. Of course, we could have included a professional image of Mary Jo, but we wanted you to see the real Mary Jo while visiting King Friday's Castle in Mr. Rogers' Neighborhood of Make-Believe.
Upon Mary Jo's appointment as vice president and the first general counsel of CMU in 2002, she established CMU's legal team, and she has managed the legal affairs of the university ever since. This recent accomplishment was highlighted in The Piper, and you can read more about her impressive career in her leadership biography.
Join us in congratulating Mary Jo on this prestigious award and thanking her for all she does for CMU.