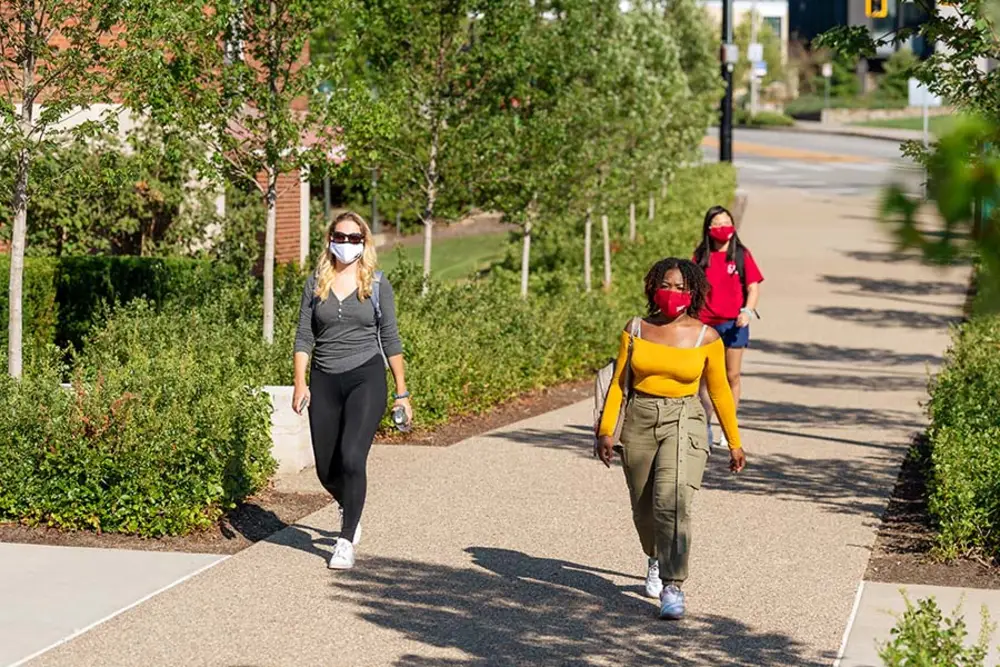 Registration Required
As a complement to our online visit opportunities, we're excited to offer admitted students limited registration for Carnegie Mellon's self-guided Outdoor Campus Walking Route.

By registering for the Walking Route, you'll have the opportunity to walk an outdoor path around campus for one hour and can bring up to two guests to join you. A physical and online version of the Walking Route map will guide you around about campus buildings and landmarks.
The Walking Route is offered daily every half hour from 9:00 a.m. to 4:30 p.m. ET through mid-May.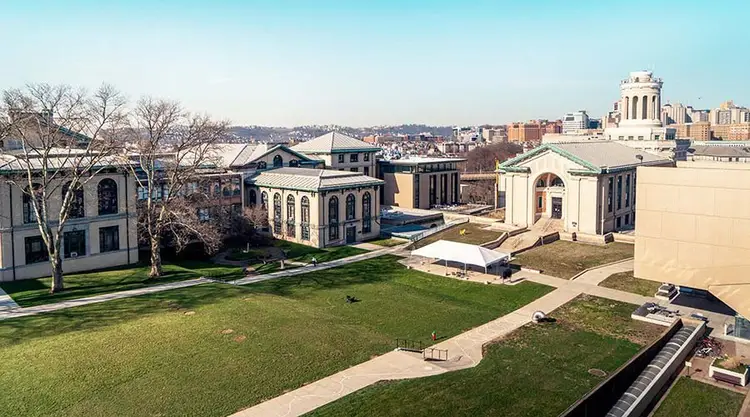 Walking Route Guidelines
Because the health and safety of you and our campus community is our first priority, the Walking Route will be subject to the following guidelines:
The route will be entirely outdoors and self-guided.
Visitors will not be able to enter campus buildings.
Registration for a designated time is required.
Admitted students visitors will not be able to schedule meetings with faculty, staff or current students while on-campus.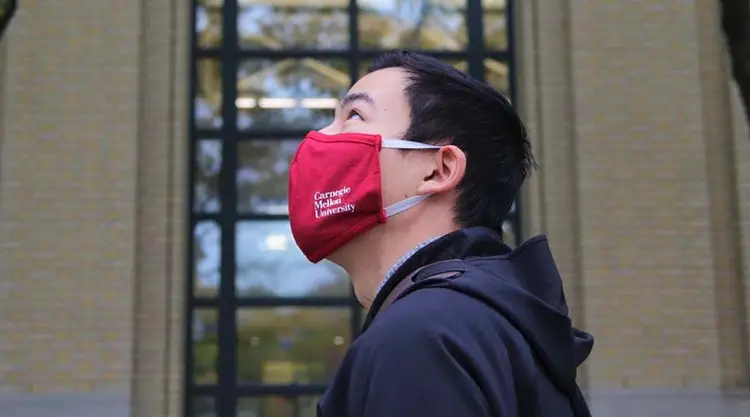 CMU COVID-19 Mitigation Protocols
It's also important to note that all campus visitors are required to abide by Carnegie Mellon's COVID-19 mitigation protocols, including: 
Wearing facial coverings at all times
Maintaining physical distancing from others
Using sanitizer to disinfect all surfaces touched
Have a Question? Make a Connection!
If you're looking for more ways to connect with Carnegie Mellon, don't forget to check out our online opportunities. We also encourage you to register for our virtual tour options to learn more about our campus and hear directly from our current students.
If you have any questions, please don't hesitate to reach out to us via email(opens in new window), phone(opens in new window) or chat during normal business hours.
We look forward to welcoming you safely to campus!