Policy Papers
Informed, research-driven policymaking is central to improving our transportation sector. Our expertise in this area helps guide civic leaders to harness the power of intelligent transportation systems, while managing the inherent risks and protecting constituents. Based in the rigorous, cutting-edge findings of CMU faculty and drawing upon Heinz College's expertise in data-driven public policy, our policy papers are a roadmap for the future of transportation legislation.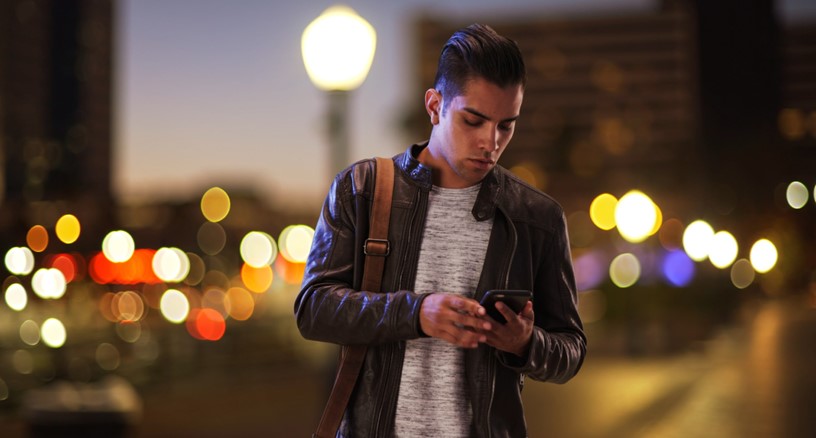 Uber and Lyft in U.S. Cities 
Ride-hailing services from transportation network companies (TNCs), like Uber and Lyft, have revolutionized urban transportation.  The benefits and costs of these changes are, however, distributed unevenly in society, and private ride-hailing firms have different incentives and procecures than public transit agencies for balancing economic and equity objectives in decision-making.  For example, recent studies have found that some neighborhoods and individuals pay more for the same service, even when locations are as little as a few meters apart.  There is also inequality in driver wages by nature of origin and destination and whether the driver waits in place or cruises between rides.  Moreover, TNCs can both complement and displace public transportation, potentially improving or reducing access for groups that rely on transit.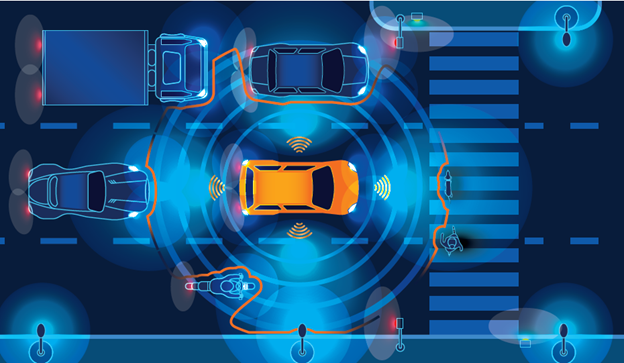 Mixed-Autonomy Era of Transportation 
Recent advances in technology, including systems like the Internet of Things (IoT) connecting a significant number of devices, increasingly autonomous vehicles, and widespread deployments of machine learning, promise to form the core of newly intelligent future transportation  systems. The advent of autonomous vehicles (AVs) in particular, which have recently started to be deployed (with safety drivers) to the public in California, may dramatically change the dynamics of the vehicles in the transportation network and the interactions between them. Prior analyses of AVs' effects on traffic flow, however, often do not account for realistic mixed autonomy settings, in which autonomous vehicles interact with human driven vehicles (HVs). Studies that do focus on the interactions between AVs and HVs, however, mostly focus on microscopic behaviors, so the effect on the whole transportation network is not clear. Our study demonstrates the potential for autonomous vehicles to improve traffic flow for both autonomous and nonautonomous vehicles in mixed-autonomy settings within a transportation network system.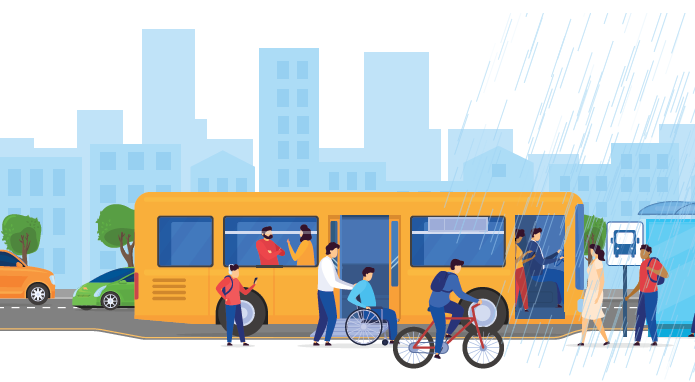 How to Make Sense of Bus Transit Automation?
Automated vehicle technology has the potential to fundamentally impact public transit operations. While private companies have ambitious plans for automated vehicle deployment, operating transit is more complex than light-duty passenger vehicles. Buses, for example, are significantly larger and operate in highly variable environments near vulnerable road users. Even in the case of smaller vehicles such as vans, there are still many technical challenges to overcome to navigate these complex environments safely. Furthermore, transit operations require supporting passengers and maintaining safety inside the vehicle. Due to both technical and operational challenges, transit vehicles including buses and vans will be highly likely to continue to require skilled human operators, even as automated vehicle capabilities are incorporated.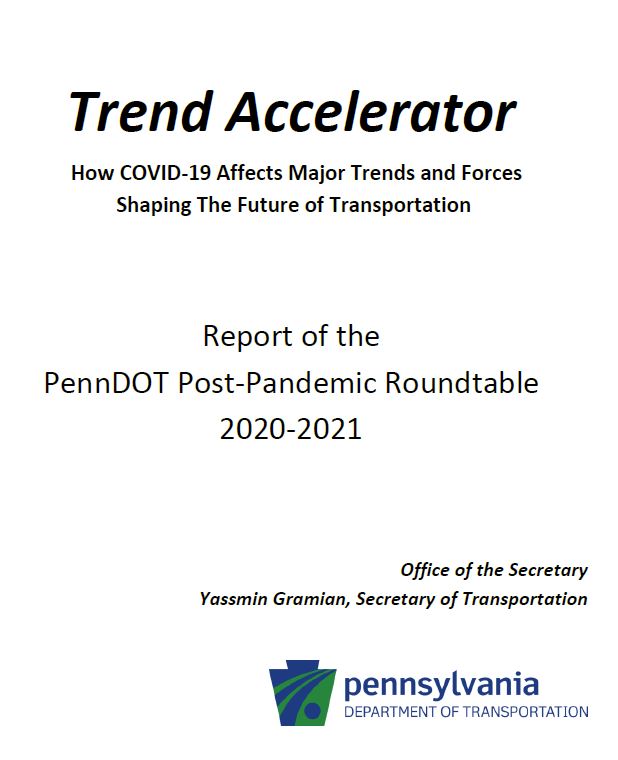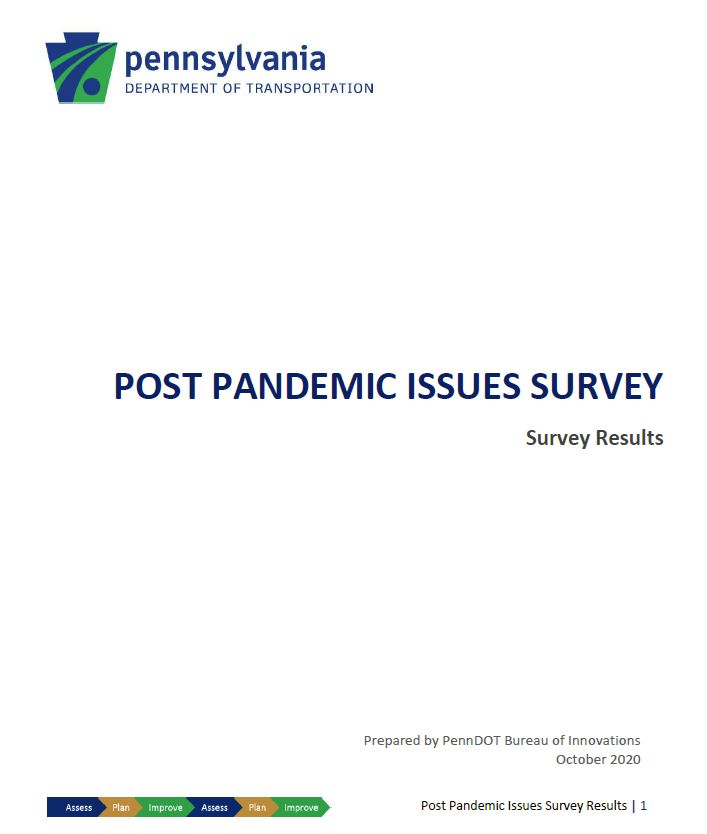 How COVID-19 Affects Major Trends and Forces Shaping The Future of Transportation
Stan Caldwell applied his UTC research on emerging transportation technology policy in support of a year-long advisory round-table exploring  "How COVID-19 Affects Major Trends and Forces Shaping The Future of Transportation" for Pennsylvania Department of Transportation Secretary Yassmin Gramian.  CMU Heinz College Master of Public Policy and Management student Erick Shiring served as research assistant throughout the project to PennDOT Senior Policy Advisor and report lead Roger Cohen.  Mobility21 UTC research Professor Megan Ryerson from the University of Pennsylvania also served on this round-table advisory group and applied her UTC research.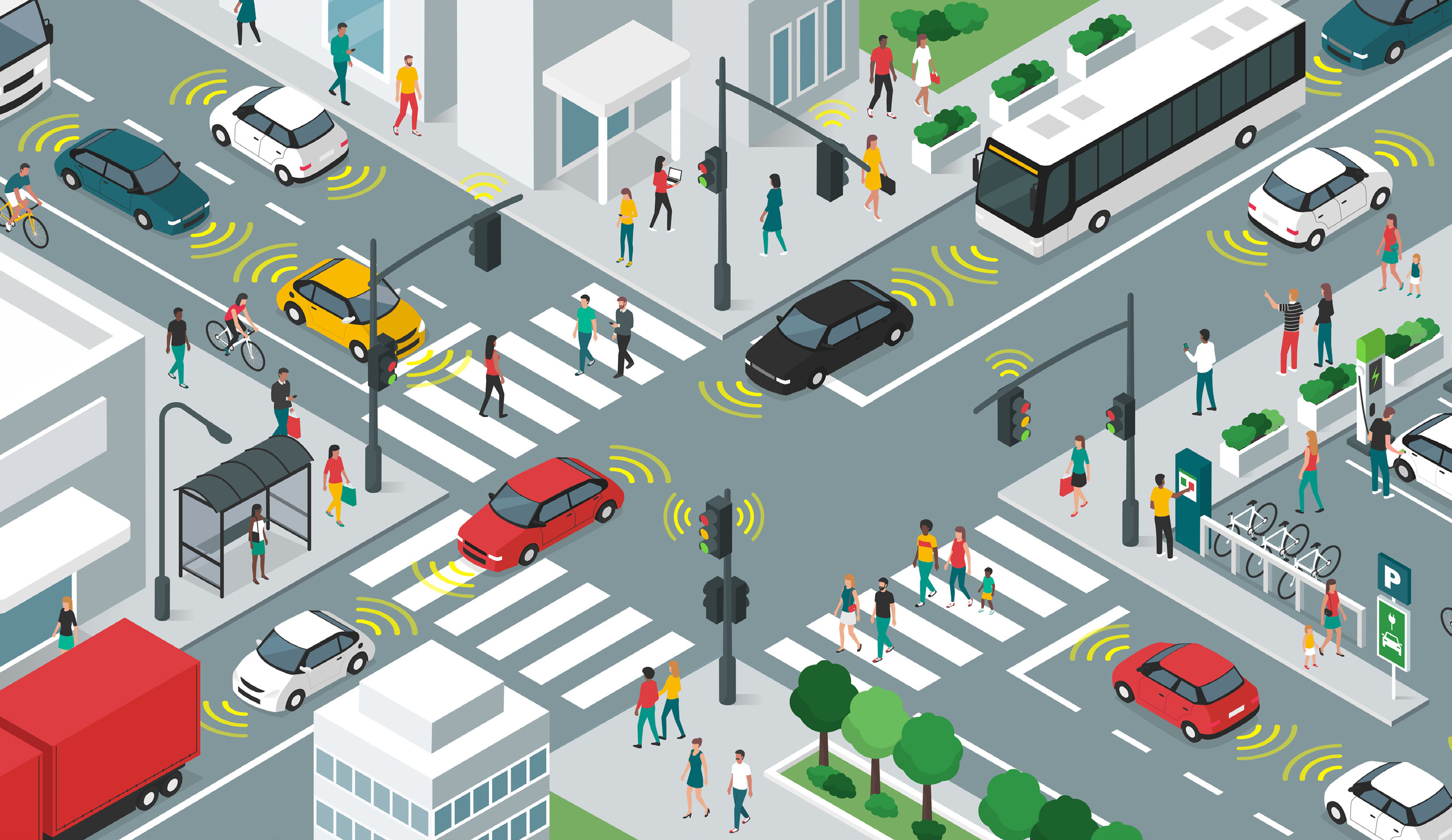 Driver Warning Technologies and Partial Vehicle Automation
Nearly all motor vehicle manufacturers now offer driver warning technologies and partial automation systems to avoid and mitigate vehicle crashes. With a few exceptions, adoption and use of these driver assistance technologies is voluntary rather than regulatory-driven. We assessed these systems and conclude that they provide both private and societal benefits far exceeding the cost of the technology. While net benefits per vehicle are modest (about $300 per year), the benefit of equipping the entire vehicle fleet with forward collision warning, lane  departure warning, and blind spot warning driver warning systems would amount to billions of dollars in annual savings in societal and private costs, with even larger benefits possible with the deployment of active braking systems. These systems also help avoid fatalities, with an estimated 40 deaths avoided in 2018, which would be substantially higher with greater market penetration. According to the Insurance Institute for Highway Safety (IIHS) about 2% of  registered vehicles in 2018 were equipped with forward collision warning systems.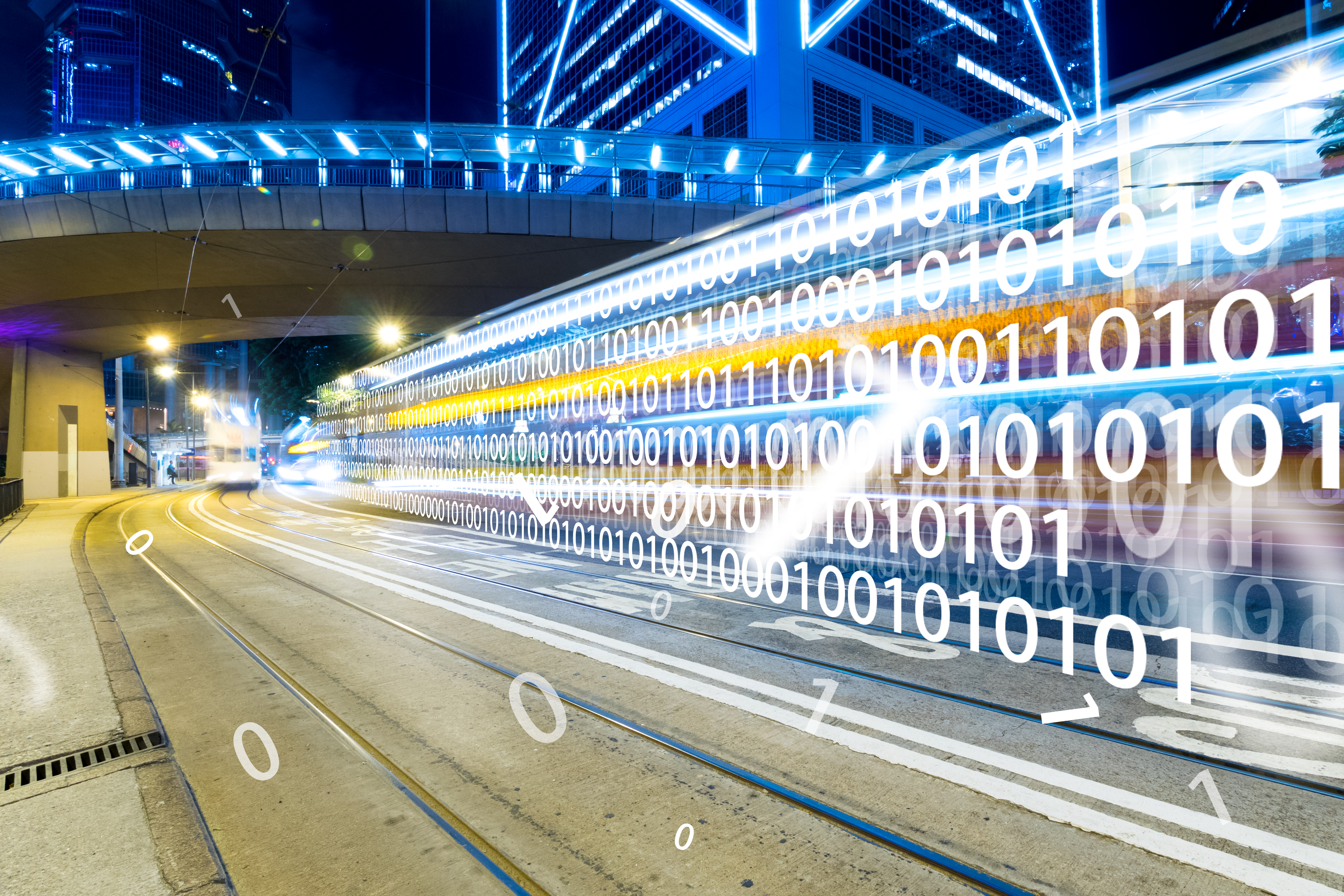 Development of a Parking Management Plan for the Port Authority of Allegheny County
Park and Ride (PnR) facilities are public, free-of-charge parking lots that offer a convenient location for commuters to leave their vehicles while transferring to a public transit line to reach their final destination. Because these lots have significant, ongoing maintenance and capital costs, the PnR facilities result in a net revenue loss for the PAAC. If PnRs were fee-based, parking revenue could be used to expand services elsewhere for the communities of Allegheny County, but the shift could disproportionately burden low-income or other disadvantaged communities. To address this question, Heinz College MPPM students Aly Caito, Ali Iftikhar, Erika Montana, Sanjay Renduchintala, and Shirish Verma evaluated how PAAC could grow and diversify its revenue streams without negatively impacting commuters. This Systems Synthesis class project,  which was advised by Professor Stan Caldwell, was presented to Heinz College Alum Amy Silbermann, Director of Planning and Service Development at the Port Authority.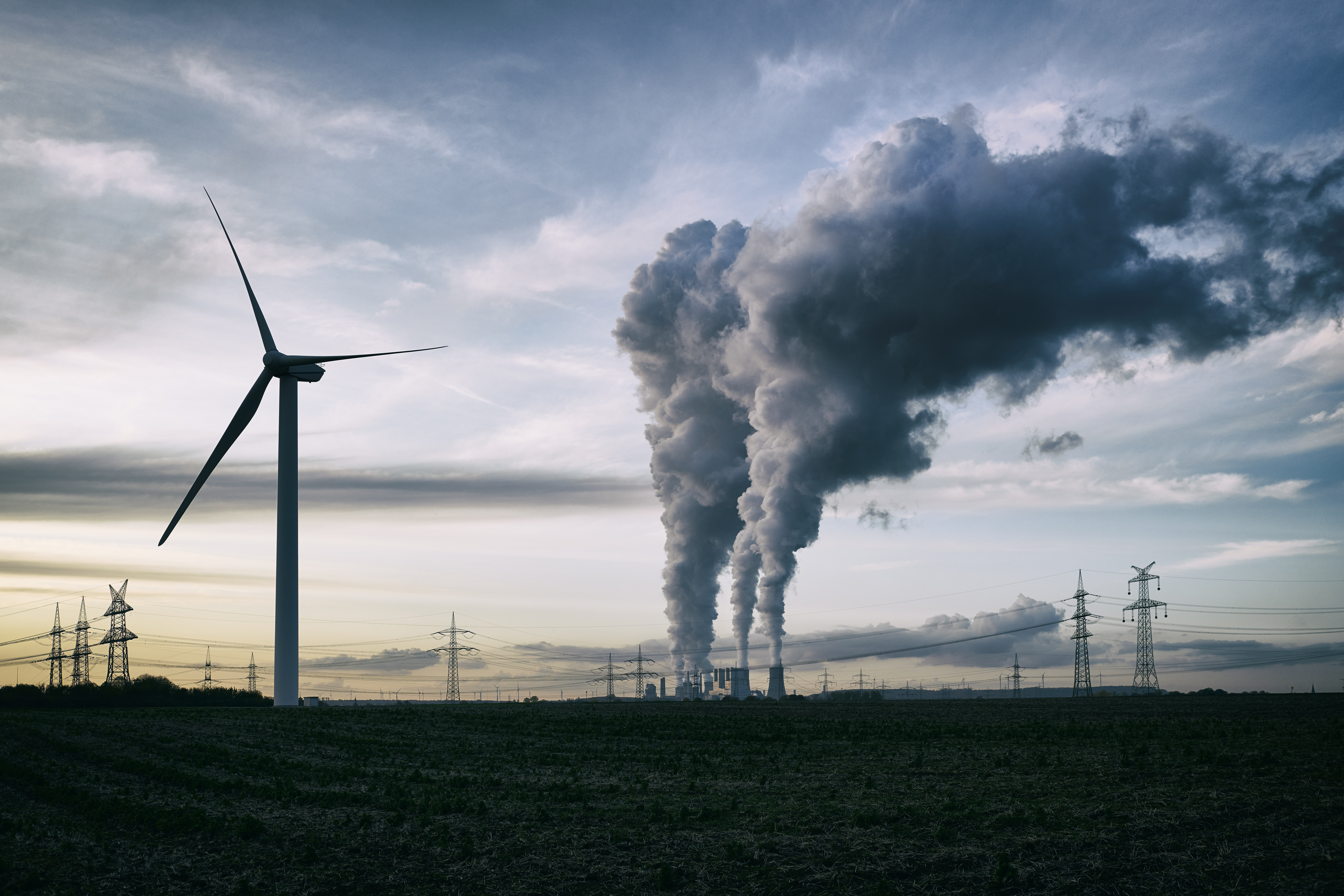 Improving Clean Energy Policy Through Research-Driven Insights
The California Air Resources Board's proposed Clean Miles Standard and Incentive Program put forth a new set of requirements for transportation network companies to reduce greenhouse gas emissions. Drawing on their expertise in transportation, energy, environment, air quality, and public policy, CMU researchers Jeremy Michalek and Matthew Bruchon developed a set of research-based insights on the proposed policy measure as part of the formal commenting process.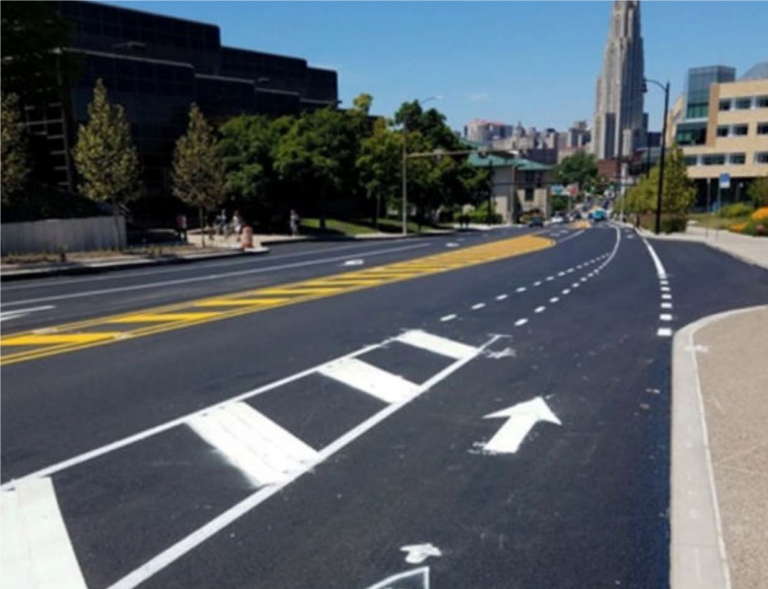 Evaluating the Societal Impacts of the Forbes Avenue Complete Street Project
By emphasizing the user over the automobile, complete streets facilitate multimodal travel that improves both transportation access and safety. Pittsburgh's Forbes Avenue, originally a four-lane urban arterial, was reduced to three lanes and converted into a complete street with two new bike lanes. This transformation decreased traffic volumes by 11%–31%; increased bicycle counts by 160% and 280% during the peak AM and PM hours, respectively; and lowered average PM2.5 concentrations from 9.1 μg=m3 to 7.6 μg=m3 when compared to preretrofit conditions. No crashes were reported by the Pennsylvania Department of Transportation in the five months following project completion. These findings have provided a foundation for future complete street project decision-making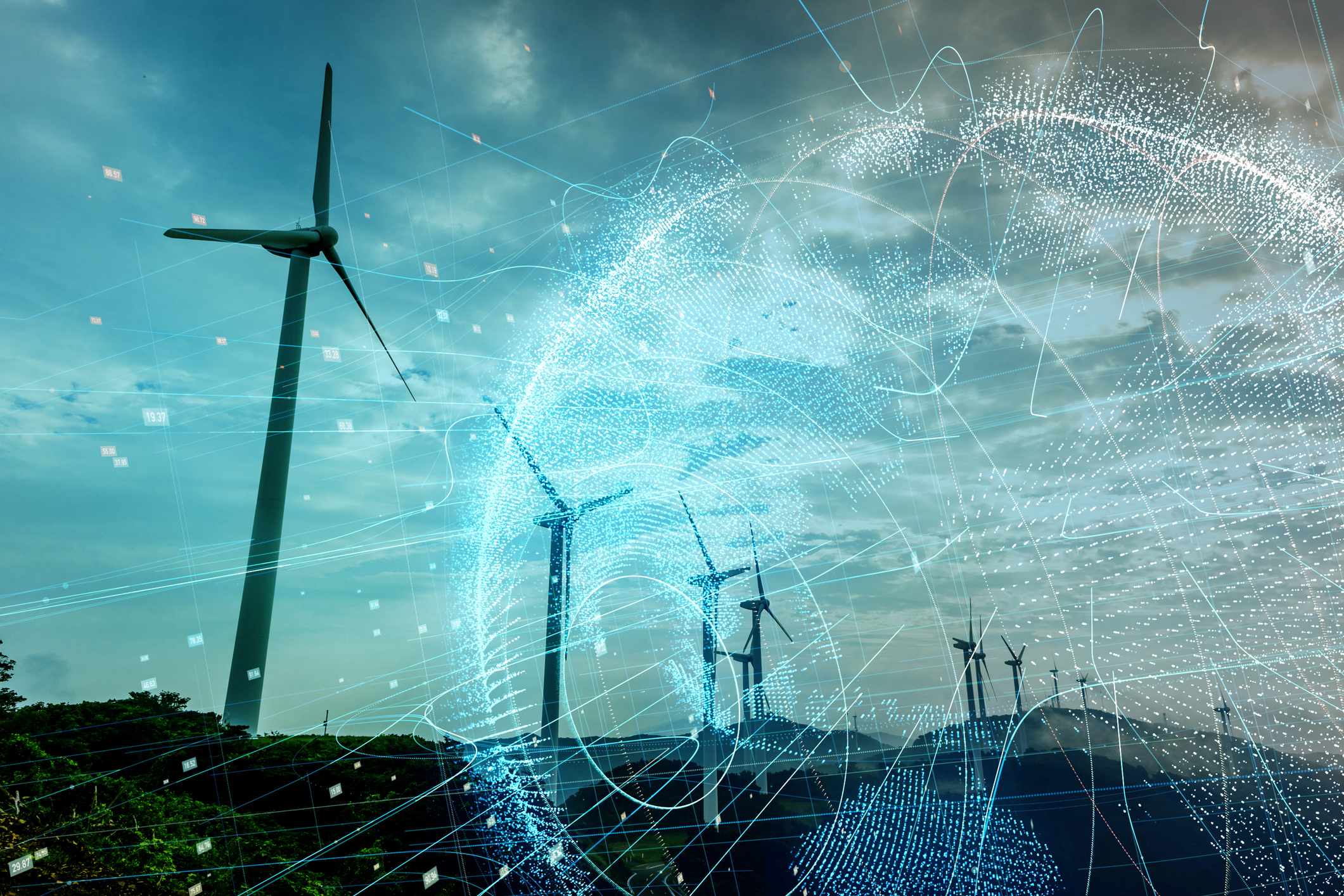 Accelerating Decarbonization of the U.S. Energy System
The transition from fossil fuel combustion to net-zero emissions is integral to mitigating climate change, protecting human health, and revitalizing the U.S. economy. In order to assist policymakers, businesses, communities, and the public in understanding the implications of a net-zero transition would mean for the United States, the National Academies of Sciences, Engineering and Medicine convened a committee of experts to investigate how the U.S. could best decarbonize its transportation, electricity, buildings, and industrial sectors. Traffic21 researchers Chris Hendrickson and Vivian Loftness served as committee members, providing insights on decarbonization of the transportation sector.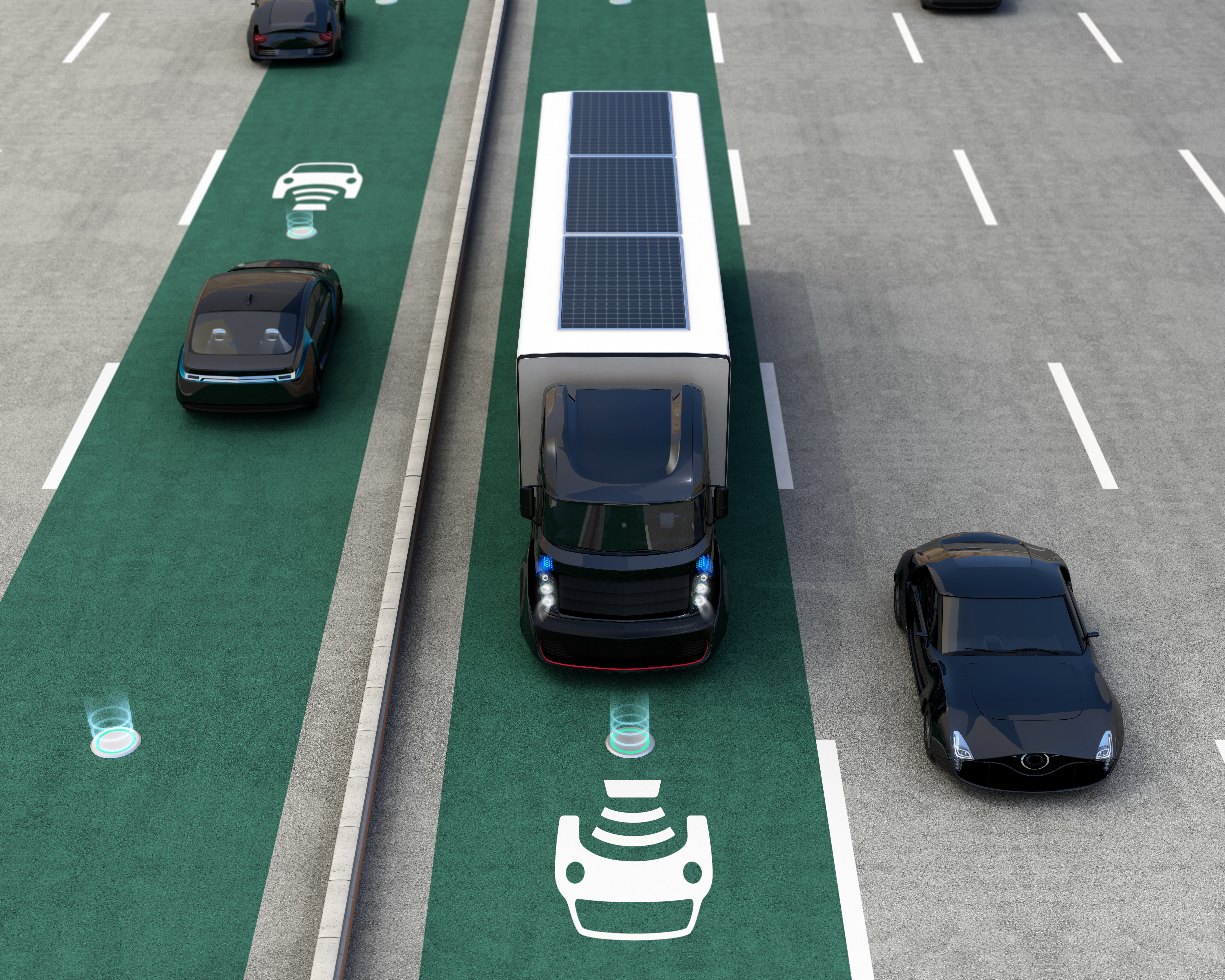 Proposal for A National Task Force on Connected Vehicles
The introduction of wireless communications technology into cars and trucks could prevent hundreds of thousands of car crashes every year, lower commute times, and reduce fuel consumption, air pollution and greenhouse gas emissions. Moreover, this emerging technology also has long-term implications for improving the safety and operation of autonomous vehicles. In order to develop a coherent vision for the future of connected vehicle technology, Traffic21 researcher Jon M. Peha has proposed a 2021 Federal Government task force to lead innovation and adoption of this technology in an open and inclusive manner. This proposal was developed as part of the Day One Project.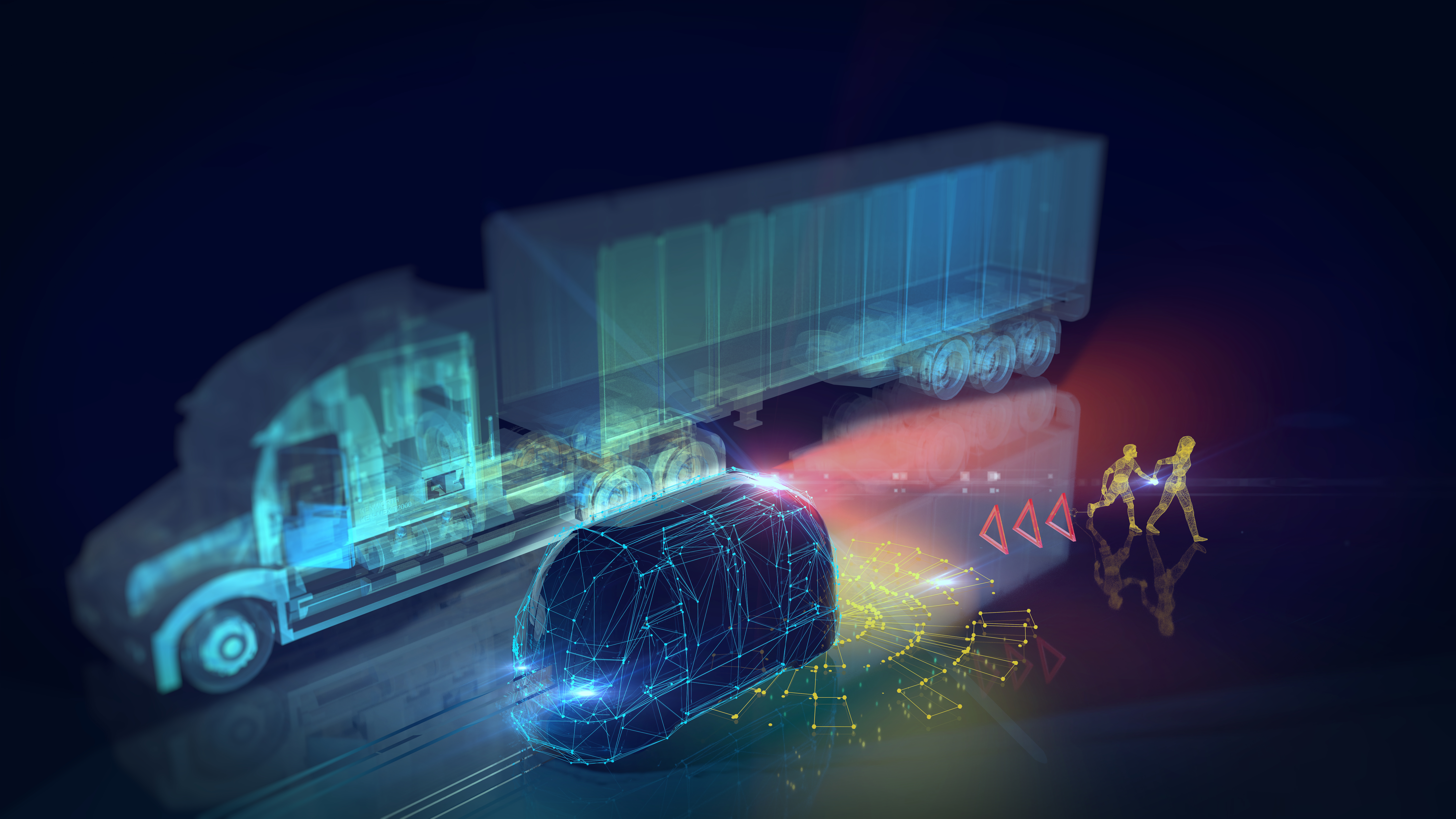 Unpacking Myths and Realities of Connected and Automated Vehicles
Private and public investment in connected and autonomous vehicles has led to swift and significant evolution of these innovative transportation technologies. Its rapid deployment in very short period of time has created confusion for the industry, policy makers and the public about the true state of connected and autonomous vehicle technology. In this white paper prepared for the University of Illinois at Chicago's 2019 Urban Forum, CMU faculty Stan Caldwell and Chris Hendrickson present a clear, informed perspective on the history and current state of connected and automated vehicle technology to provide policy recommendations for future research and deployment.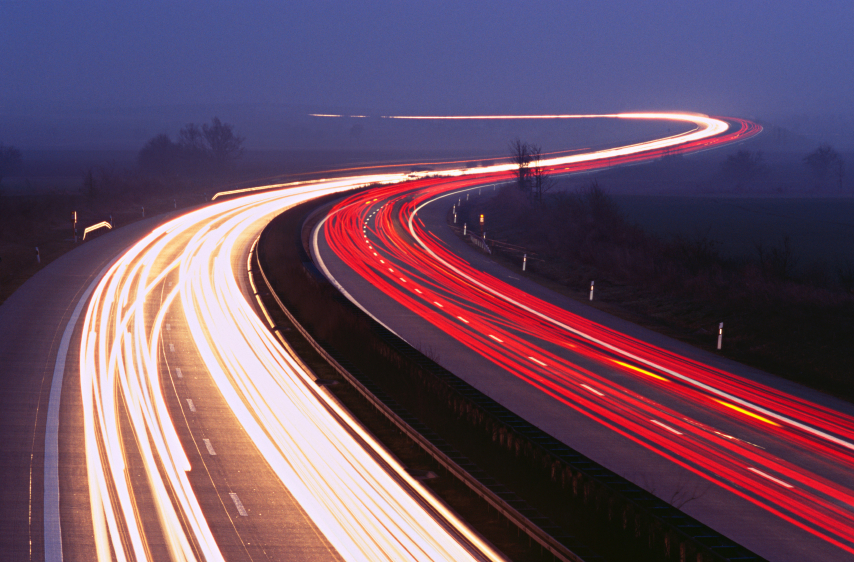 Developing Relevant Policy for the Future of Transportation
Emerging technologies and changing travel behaviors have radically transformed the transportation sector. In order to ensure that policymaking keeps pace with the latest developments and trends in transportation, CMU faculty Rick Grahn, Stan Caldwell and Chris Hendrickson have developed set of recommendations for policymakers. Through a detailed analysis of the results of the National Household Travel Survey, this report outlines key areas of legislation in response to the shifting needs and behaviors of four highlighted traveler groups: ride-hailing users, transit users, alternative fuel vehicle owners, and active travelers.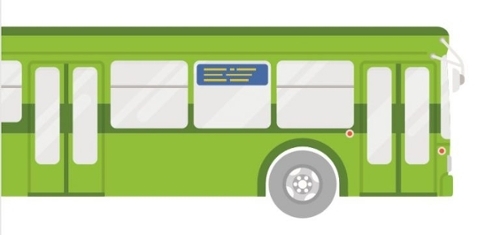 Identifying Alternative Fuel Technologies for Transit Buses
Today, most transit buses run on conventional diesel fuel. However, many transit agencies have begun to consider adoptions other, more energy-efficient options, such as biodiesel, electricity, and natural gas. Choosing the correct alternative fuel technology for transit buses involves weighing numerous important factors, including budget impact, operating performance, bus purchasing decisions and related refueling and depot infrastructure, as well as greenhouse gas and air pollutant emissions. In order to guide decision-making for cleaner public transportation solutions, researchers at Traffic21 and the Scott Institute for Energy Innovation provided policymakers with research-driven insights to help meet economic and environmental goals.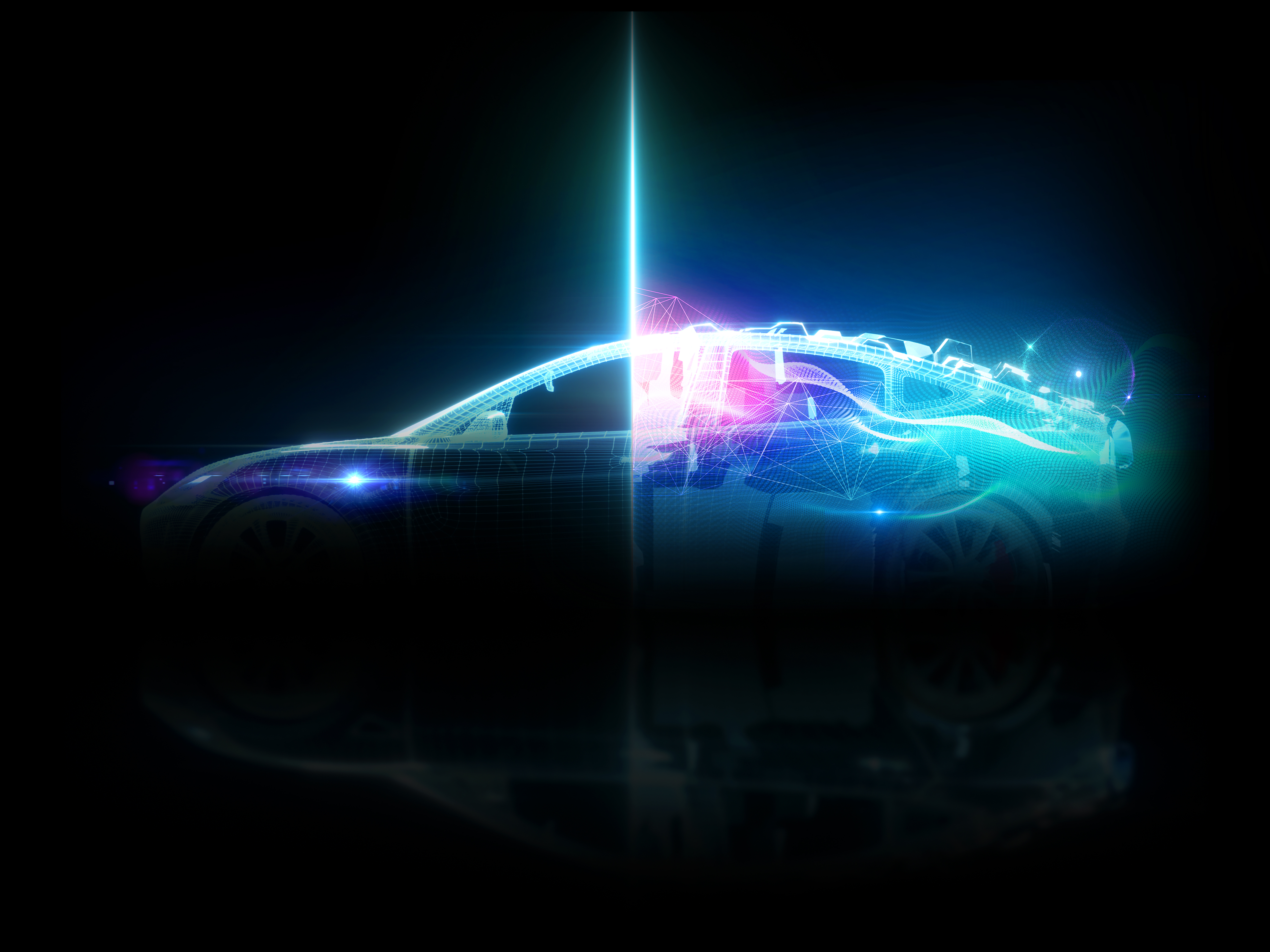 Envisioning the Future of Connected and Autonomous Vehicles
Connected and autonomous vehicles do not only have the potential to revolutionize individual mobility, they also have major implications for larger transportation systems. In order to assess the implications of connected and autonomous vehicles on the management and operation of the state's surface transportation system, The Pennsylvania Department of Transportation (PennDOT) commissioned a one‐year project, Connected and Autonomous Vehicles 2040 Vision, with researchers at Carnegie Mellon University. In this report, Traffic21 faculty Chris Hendrickson, Allen Biehler, and Yeganeh Mashayekh explore the impacts of connected and autonomous vehicles on design and investment decisions, communication devices investment, real‐time data usage, existing infrastructure, workforce training needs, driver licensing, and freight flow as they relate to PennDOT.