10-Year Anniversary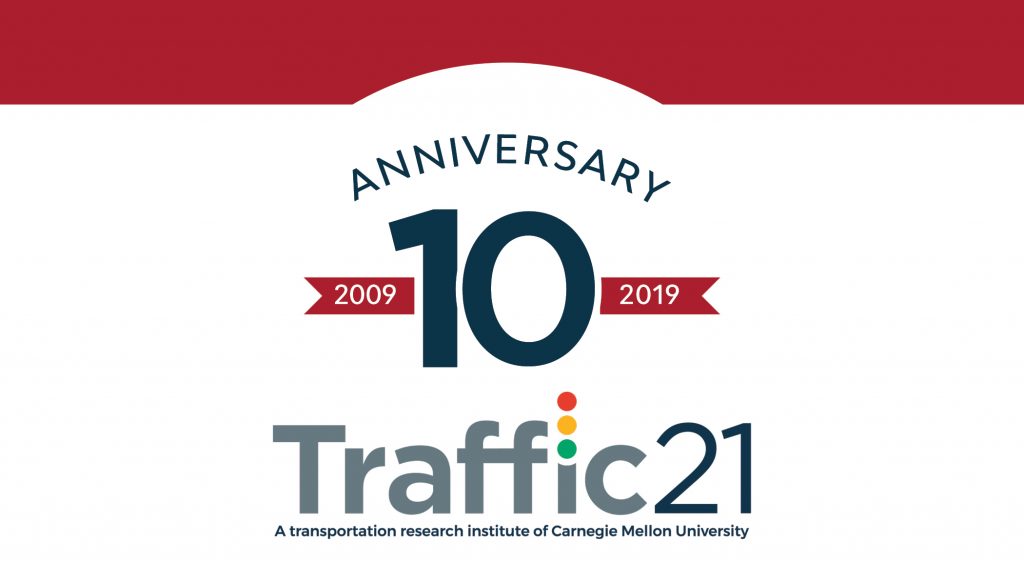 In 2009, Traffic21 was challenged by the Hillman Foundation to research, develop and deploy intelligent transportation systems in Pittsburgh. We applied an innovative model leveraging leading-edge technology development, world-class policy research, and meaningful partnerships with the public and private sector.
Ten years later, Traffic21 has leveraged over $70 million in funding to develop groundbreaking technological solutions to improve the safety, accessibility, and sustainability of the transportation sector. Our work has distinguished Pittsburgh as a smart city, as well as resulted in the creation of new companies that are growing local economies here in Pennsylvania. the deployment of these technologies which has improved safety, mobility and the environment, put Pittsburgh on the map as a smart city and launched companies that are growing the local economy.  Traffic21's model has spawned two National University Transportation Centers (T-SET and Mobility21), as well as laid the groundwork for the Metro21: Smart Cities Institute and the Metro Lab Network.
In 2019, our 10-Year Anniversary celebrated these accomplishments and embraced a formidable new challenge: Innovating Mobility for All.
In rising to this challenge, Traffic21 will leverage its expertise in technology, policy and partnerships to promote the deployment of safe, cost-effective mobility solutions that respect individual privacy and improve equity across economic and social lines. We look forward to the continued support of faculty, students, staff, and our public and private partners in this new endeavor.
Read a recap of our 10-Year Anniversary event
Agenda
Thursday, November 7, 2019
11:30 am         Symposium Registration Opens
Noon               Lunch & Opening Panel (by invitation only)
1:45 pm           Plenary Panel – Innovations in Smart Transportation
3:00 pm           Break
3:15 pm           Plenary Panel – Evolution of Smart Communities
4:45 pm           Gala/Reception (by invitation only)
Friday, November 8, 2019
8:30 am           Registration, Networking Breakfast
9:00 am           Day Two Welcome & Overview
9:15 am           Plenary Panel – Deploying Transportation Technology
10:45 am         Break
11 am              Research Showcase & Networking Lunch
12:30 pm         Adjourn
Speaker Bios
Keynote Speaker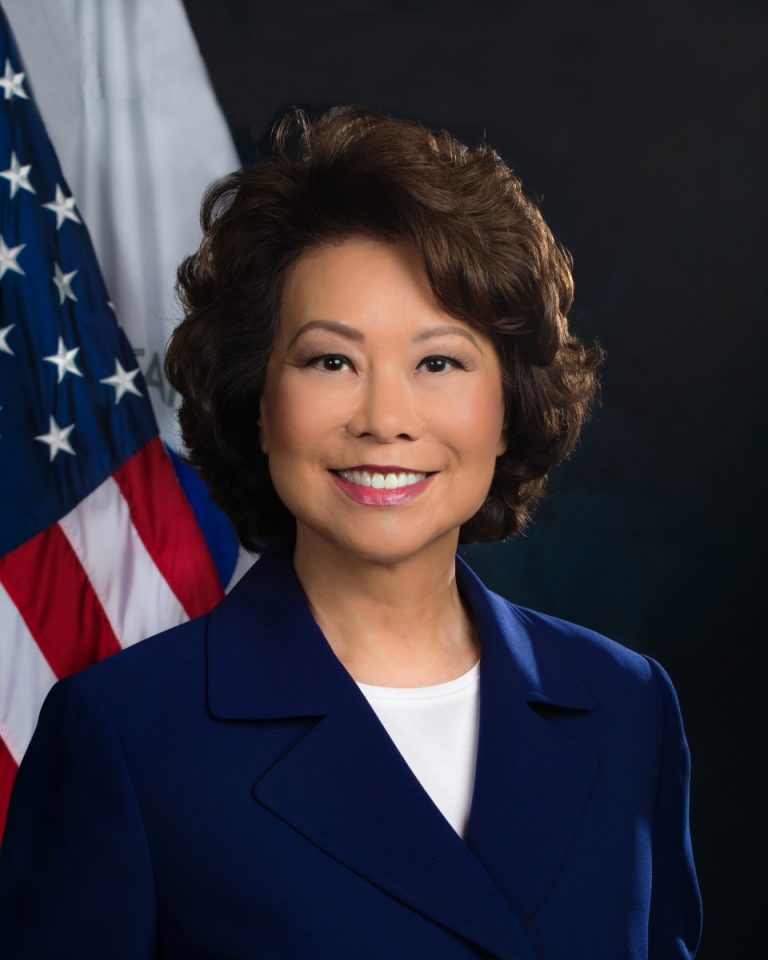 The Honorable Elaine L. Chao, the 24th U. S. Secretary of Labor who served from 2001-2009, is the first American woman of Asian descent to be appointed to a President's Cabinet in our nation's history.  On January 31, 2017, she was confirmed as the 18th U.S. Secretary of Transportation.
An immigrant who arrived in America at the age of eight speaking no English, Secretary Chao received her citizenship at the age of 19.  Her experience transitioning to a new country has motivated her to dedicate most of her professional life to ensuring that everyone has the opportunity to build better lives.
As the first U. S. Secretary of Labor in the 21st century, Elaine L. Chao focused on increasing the competitiveness of America's workforce by restructuring department programs to empower workers and modernizing regulations to respond to the realities of the 21st century workplace.  Under her leadership, the U.S. Department of Labor achieved record results in protecting the health, safety, wages, and retirement security of the nation's workforce.
Secretary Chao's distinguished career spans the public, private and non-profit sectors. As President and Chief Executive Officer of United Way of America, she restored public trust and confidence in one of our nation's premier charitable institutions after it had been tarnished by financial mismanagement and abuse. As Director of the Peace Corps, she established the first programs in the newly liberated Baltic nations and the independent states of the former Soviet Union.  Her government service also includes serving as Deputy Secretary at the U.S. Department of Transportation, Chairman of the Federal Maritime Commission, Deputy Maritime Administrator, and White House Fellow.  Prior to her government service, she was Vice President of Syndications at BankAmerica Capital Markets Group and a banker with Citicorp in New York.
Secretary Chao earned her MBA from the Harvard Business School and an economics degree from Mount Holyoke College.  Recognized with innumerable awards for her public and community service, she is the recipient of 36 honorary doctorate degrees from colleges and universities across the globe.
Secretary Chao is a resident of Kentucky.  Prior to her appointment as Secretary of Transportation, she was a Distinguished Fellow at the Hudson Institute.
She is the eldest of six daughters of Dr. James S.C. Chao and the late Mrs. Ruth Mulan Chu Chao.
Symposium Speakers
(listed in alphabetical order by last name)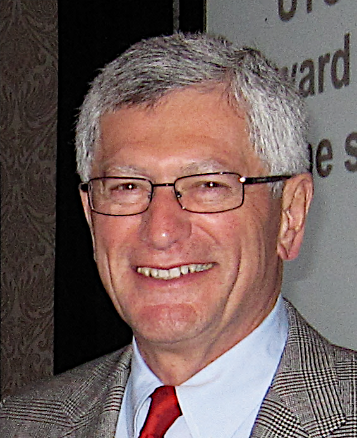 Allen Biehler's career included the positions of Distinguished Service Professor of Transportation Systems and Policy at Carnegie Mellon University and Executive Director of the Carnegie Mellon's T-SET University Transportation Center.  He previously served as Secretary of the Pennsylvania Department of Transportation and as president of the American Association of State Highway Transportation Officials, following which he co-founded the State Smart Transportation Initiative, a program to assist state departments of transportation in pursuing sustainable practices.  Prior to being Secretary, Al had over 20 years of experience in public transportation management and engineering in Pittsburgh and Puerto Rico.  Al has a Bachelor of Science degree in Civil Engineering from the University of Pittsburgh and Certificate in Highway Transportation from Yale University.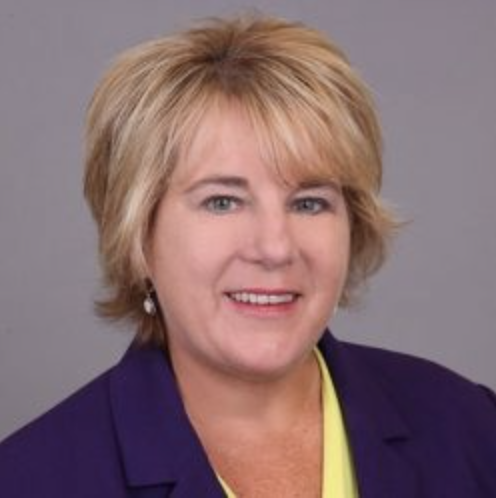 Rebecca Brewster, President and Chief Operating Officer of the American Transportation Research Institute. Rebecca is the recipient of several awards including Fleet Owner magazine's 2016 Dozen Outstanding Women in Trucking, the 2013 Influential Woman in Trucking award and the 2010 J.R. Bob Halladay award given by the 50 state trucking associations. Rebecca has been with ATRI for over 25 years. Prior to that, she was the Public and Governmental Affairs Director for the Cary, North Carolina Chamber of Commerce and a Fleet Analyst with Moen, Inc. Rebecca has a B.A. in English from Wofford College and she is a Fellow of the North Carolina Institute of Political Leadership. Rebecca is married to Kevin Brewster and they have two sons, T.C. (20), and Eric (15). The Brewsters live in Marietta, Georgia.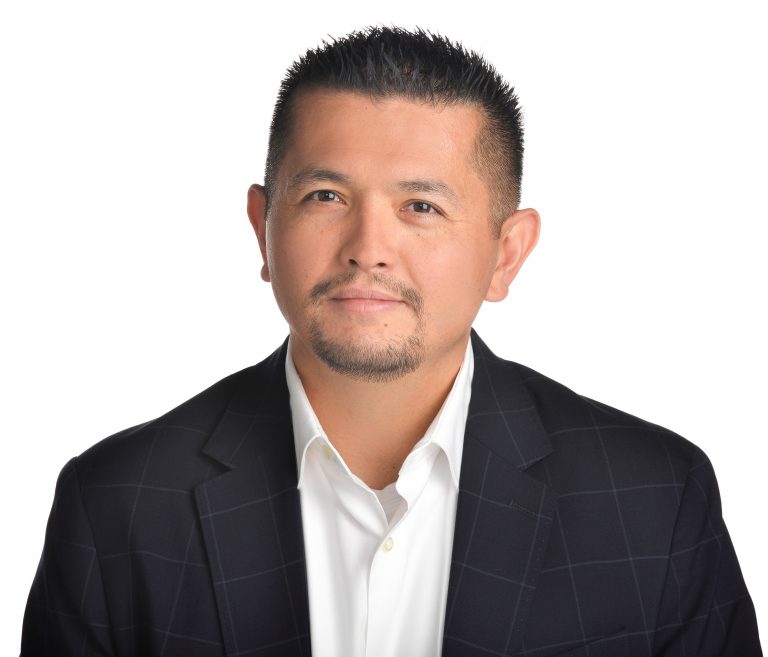 John Brzozowski, CTO, MachineQ, a Comcast company. As the head of engineering and infrastructure, John's team is responsible for the development of all MachineQ products and services. MachineQ engineering is responsible for infrastructure reliability and performance for the organization's mission critical, global infrastructure. Previously at Comcast, John lead the development of next generation technology and the engineering of Comcast's massively scaled software and network infrastructure. As part of this work he led Comcast's company-wide IPv6 transition initiative. The success of Comcast's IPv6 program is globally recognized and is the largest deployment of its kind in the world focusing on business continuity, customer experience, growth, and innovation. Comcast's IPv6 migration encompassed the migration of over 100MM devices, including the firm's flagship X1 platform. John has a BS from Saint Joseph's University and an MS from Drexel University. He resides in suburban Philadelphia, PA with his wife and three children.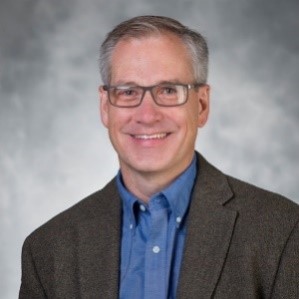 Stan Caldwell serves as Executive Director of both the Traffic21 Institute and the USDOT-designated Mobility21 National University Transportation Center at Carnegie Mellon University in Pittsburgh.   These research centers support faculty and students, from across the university, in technology-focused transportation education and research with an emphasis on real-world deployment with public and private partners.  Stan is the curator of the industry-recognized Smart Transportation Dispatch blog and newsletter.  He is an Adjunct Associate Professor of Transportation and Public Policy in CMU's Heinz College and conducts research in intelligent transportation systems policy.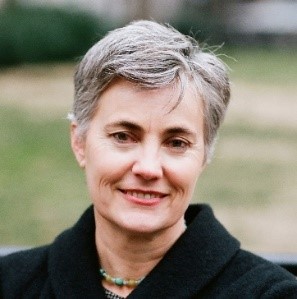 Robin Chase is a transportation entrepreneur. She is co-founder and former CEO of Zipcar, the largest carsharing company in the world; as well as co-founder of Veniam, a network company that moves terabytes of data between vehicles and the cloud. Her recent book is Peers Inc: How People and Platforms are Inventing the Collaborative Economy and Reinventing Capitalism. Currently, she is helping guide NUMO, a global alliance addressing the opportunity for change given New Urban MObility technologies. She sits on the Boards of the World Resources Institute and Tucows, and serves on the Dutch multinational DSM's Sustainability Advisory Board. Robin lectures widely, has been frequently featured in the major media, and has received many awards in the areas of innovation, design, and environment, including Time 100 Most Influential People, Fast Company Fast 50 Innovators, and BusinessWeek Top 10 Designers. Robin graduated from Wellesley College and MIT's Sloan School of Management, was a Harvard University Loeb Fellow, and received an honorary Doctorate of Design from the Illinois Institute of Technology.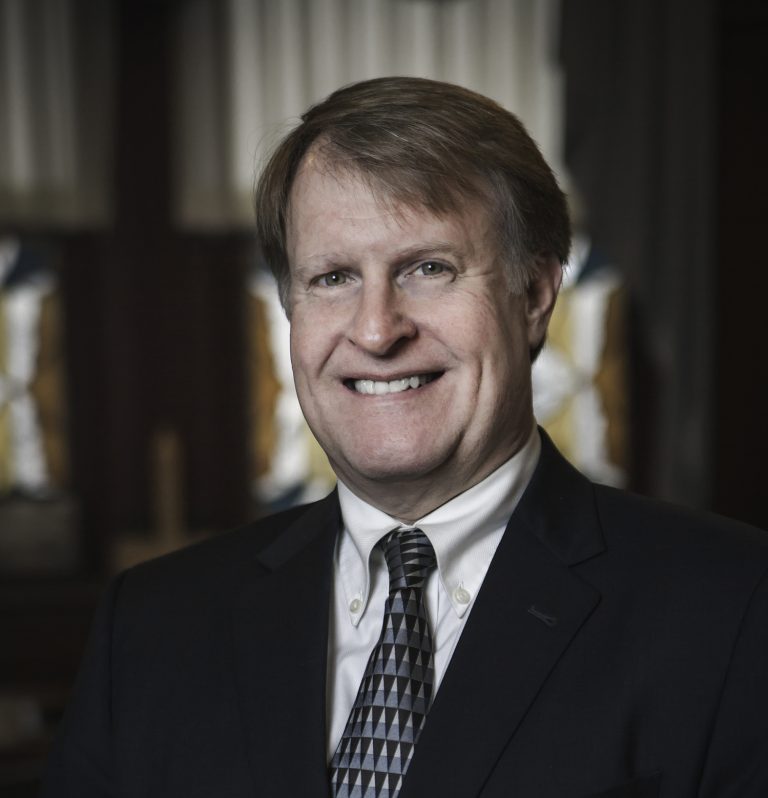 County Executive Rich Fitzgerald took office in 2012 and is currently in his second term. After more than 19 years in public service, he still relishes his role working with others to make the county a great place to live, work, and play. Under Rich's leadership, the county has concentrated on economic development and job creation. It boasts an abundance of high-quality jobs, a diverse and growing economy, low cost of living, and an excellent quality of life. More than 1.2 million residents also are seeing significant improvements thanks to innovative approaches to public health, recreation, and transportation. Born and raised in the City of Pittsburgh, Rich graduated from Carnegie Mellon University. He and his wife, Cathy, live in Squirrel Hill. They have eight children.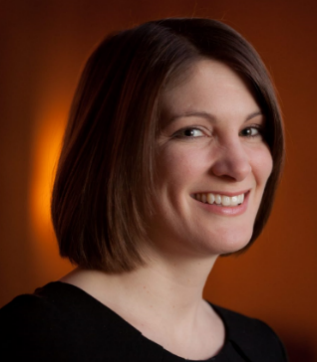 Ashley Hand, AIA, LEED AP BD+C is co-founder and partner of the urban change management network Cityfi, advising cities, foundations, and the private sector on a more human-centered approach to smart cities. Previously, Ashley served as the Transportation Technology Strategist for the City of Los Angeles Department of Transportation where she authored Urban Mobility in a Digital Age, a framework for the future of shared and autonomous mobility. Prior to her work in LA, Ashley served as the first Chief Innovation Officer for the City of Kansas City, Missouri, creating the most comprehensive smart city in North America among other civic innovation projects. Ashley is a registered architect and green building professional. She currently serves on the boards of the Kansas City Regional Transit Alliance, BikeWalkKC, KCMO Brownfield Commission, and Teach for America Kansas City Champions. Ashley was recognized as a national change maker by 2018 Grist 50.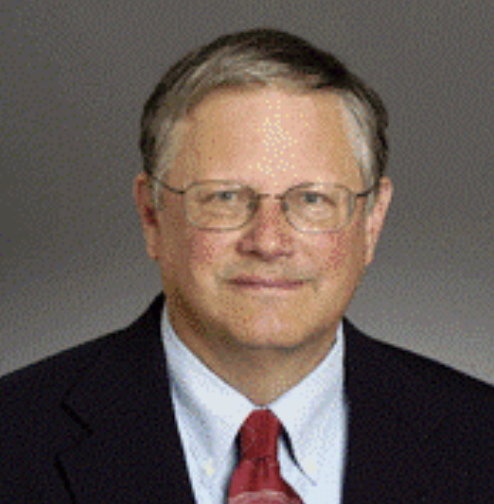 Chris Hendrickson is a Hamerschlag University Professor, in the College of Engineering and Heinz College. In this role, Hendrickson helps identify external funding opportunities and matches them with promising research, often working in collaboration with Carnegie Mellon's Offices of Government and Corporate Relations.  Chris Hendrickson is a member of the National Academy of Engineering and Editor-in-chief of the ASCE J. of Transportation Engineering.  His research, teaching and consulting are in the general area of engineering planning and management, including design for the environment, project management, transportation systems, finance and computer applications.  Dr. Hendrickson is also the Director for Carnegie Mellon University's Traffic21 Institute.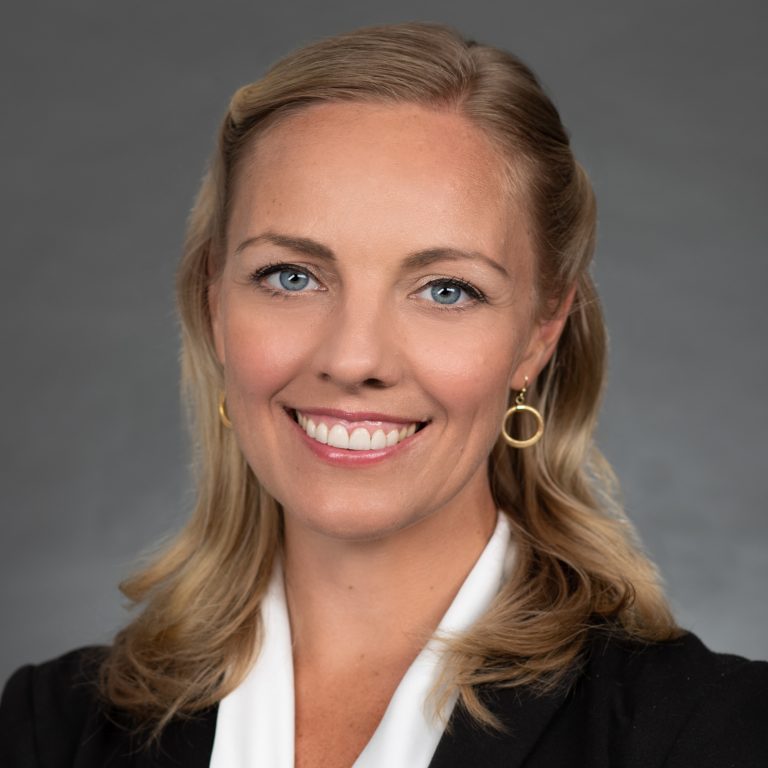 Justine Kasznica is a shareholder and chair of the Emerging Technologies practice at Babst Calland. She supports legal and regulatory needs of clients in the autonomous mobility industries, and represents AV technology, last-mile logistics and warehouse/logistics robotics, commercial space and drone (unmanned aircraft systems/UAS).  She advises universities, research centers and large commercial institutions with respect to the development and deployment of autonomous mobility technologies and industry impacts of such technologies. Her clients include customers and vendors of software, SaaS, IoT, AI and robotics products and services in the retail, aerospace, autonomous vehicle, oil, gas and pipeline, healthcare, education, emergency management and system safety/security industries.  Ms. Kasznica has experience in corporate and commercial law, and supports clients with entity formation, corporate governance, venture capital and private equity investments, and commercial contract needs. She earned a Bachelor's degree from Yale University (Branford College) and her J.D. from Rutgers School of Law-Camden.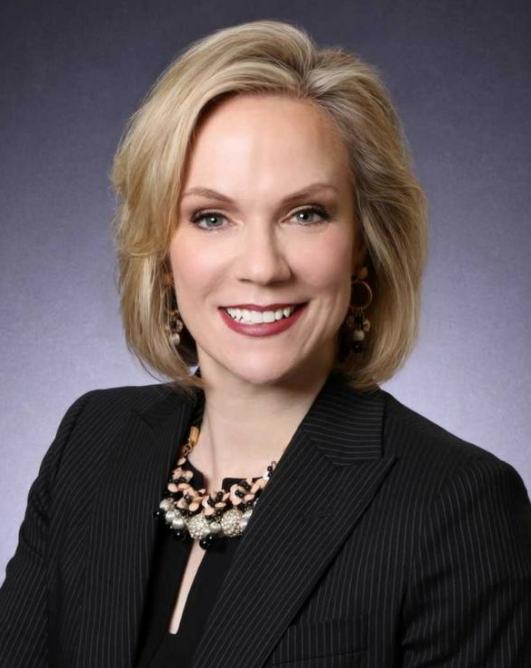 Katharine Kelleman is chief executive officer of Port Authority of Allegheny County, the public transit system serving the Pittsburgh region. She is responsible for the operations of a 700-vehicle bus fleet and an 80-vehicle light rail system, which provides service to a total of more than 220,000 riders a day. Before joining Port Authority, Katharine served as CEO at Hillsborough Area Regional in Tampa, Fla. She had previously worked in leadership roles for the Maryland Transit Administration and Dallas Area Rapid Transit, and began her career in public transit as a transit planner in San Angelo, Texas. Katharine received her Bachelor's degree from the University of Colorado at Colorado Springs and Master's degree in public administration from San Angelo State University. She is a member of the American Institute of Certified Planners, and serves on the Board for the American Public Transit Association. Katharine lives in Mt. Lebanon with her husband and two sons.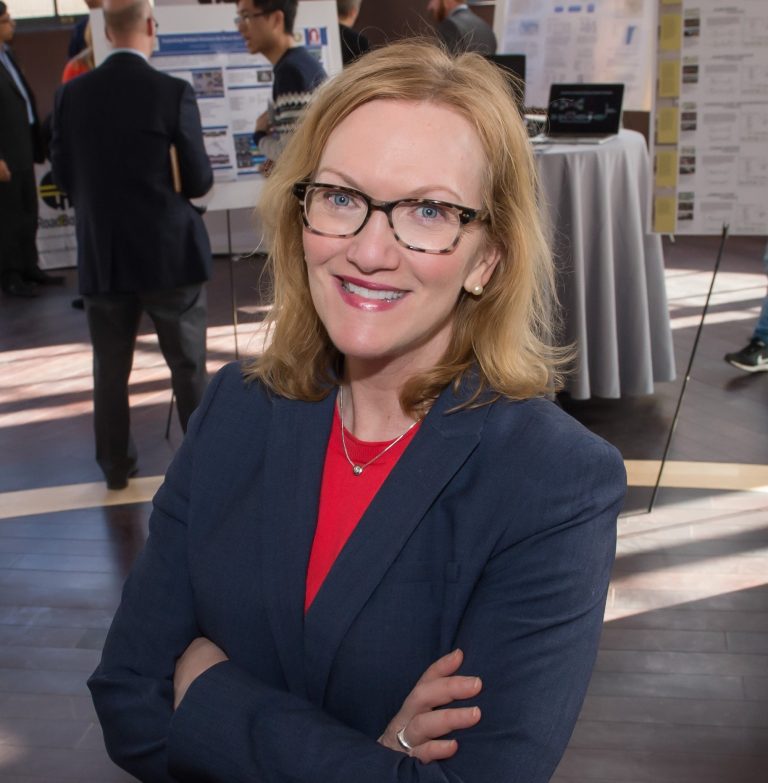 Karen Lightman is Executive Director of Metro21: Smart Cities Institute at Carnegie Mellon University. Karen is an internationally recognized leader in building and supporting communities based on emerging technologies. She is well-regarded in the MEMS (MicroElectroMechanical Systems) industry, having helped start and then lead MEMS & Sensors Industry Group (MSIG). Under her leadership, MSIG covered every sector of the MEMS value chain and successfully orchestrated numerous annual international conferences, workshops and tradeshows. Karen has expertise with commercializing academic research, building industry-based consortiums and strategically leading teams to explore market-based opportunities. Karen is ranked by EETimes as one of the top 25 "Women in Tech."  She is a passionate advocate and spokesperson for technology solutions to real-world problems and has held several board positions and is currently treasurer on the board of the MetroLab Network. Karen has a BA from the University of Vermont (UVM) and a MS in Public Policy from Carnegie Mellon University's Heinz College.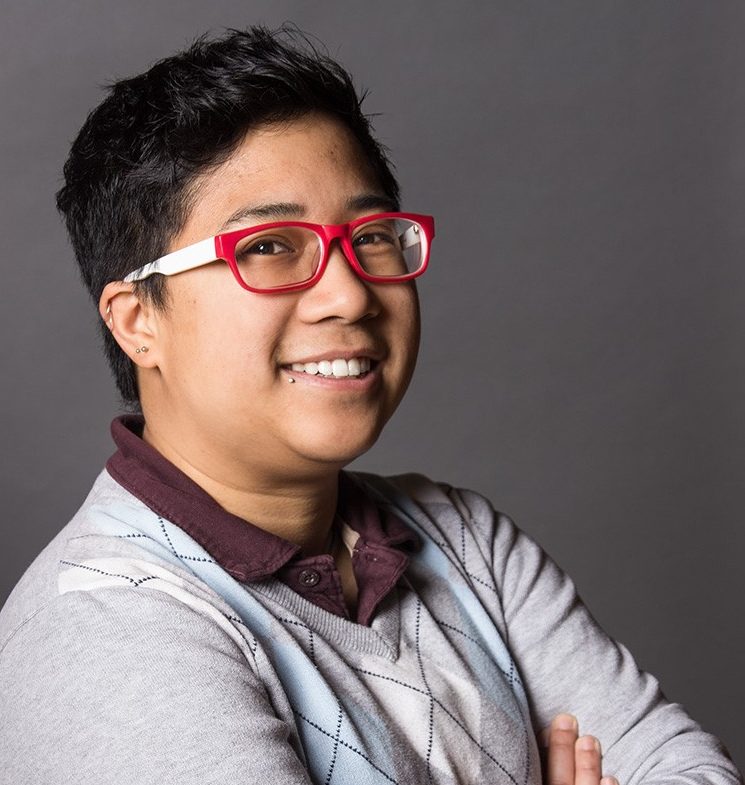 Kimberly Lucas' life has centered around questions, and she brings this expertise to her work as the Open Data Manager for the City of Boston. Part researcher, part practitioner, and part muppet, Kim has consistently kept one foot in the ivory tower and one foot on the ground, pairing research and data with practice to seek real solutions to social policy and planning problems. Questioning who we think of as 'expert' and how stakeholders identify 'value' are two common threads that pervade her work. Kim holds a BA in Psychology and Sociology from UCLA, an MA in Urban and Environmental Policy and Planning and Child Development from Tufts University, and a PhD in Social Policy and Sociology from Brandeis University.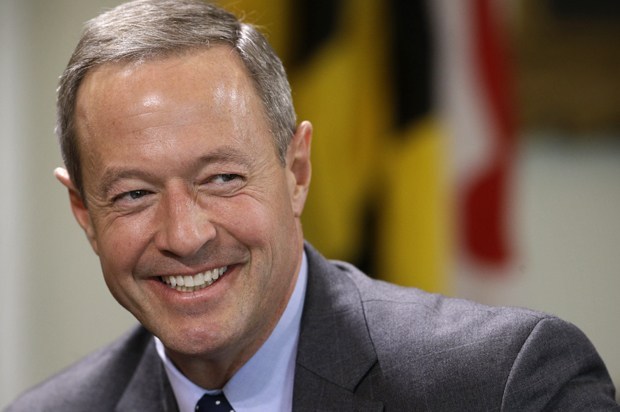 Martin O'Malley served as the 61st governor of Maryland from 2007 to 2015 and the 47th mayor of the city of Baltimore from 1999 until 2007. His time as governor and mayor was marked by a steadfast commitment to data-driven decision-making. As mayor, he introduced CitiStat, a performance-based management system that produced dramatic improvements in city services and efficiency and led to Baltimore being awarded the Innovations in Government Award from the Kennedy School at Harvard in 2001. CitiStat has served as a model for cities across the world. As governor, he continued to demonstrate results-driven leadership with the introduction of StateStat and BayStat, a system which has since inspired other systems including EPA's ChesapeakeStat program. In 2009, Governing Magazine named O'Malley Public Official of the Year for his ability to "improve performance by measuring what [states] do and relentlessly monitoring their progress". Governor O'Malley received his bachelor's degree from Catholic University and his law degree from the University of Maryland. (Photo: AP Photo/Patrick Semansky)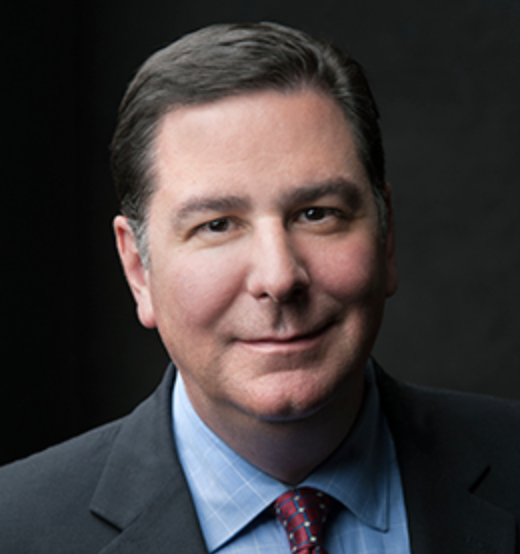 William Peduto was elected to the office of Mayor of the City of Pittsburgh in the General Election on November 5, 2013, and took office as Pittsburgh's 60th Mayor in January of 2014. Prior to taking office, he worked for 19 years on Pittsburgh City Council – seven years as a staffer then twelve years as a Member of Council. As a Councilman, Bill Peduto wrote the most comprehensive package of government reform legislation in Pittsburgh's history. He strengthened the Ethics Code, created the city's first Campaign Finance Limits, established Lobbyist Disclosure and Lobbyist Registration and ended No-Bid Contracts. As Mayor, Peduto continues to champion the protection and enhancement of Pittsburgh's new reputation – maintaining fiscal responsibility, establishing community based development plans, embracing innovative solutions and becoming a leader in green initiatives.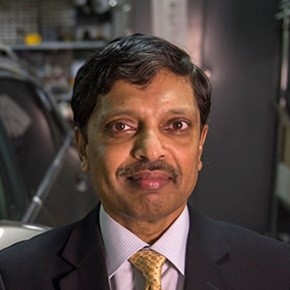 Raj Rajkumar is the Director of Metro21 Institute, the T-SET National USDOT University Transportation Center for Safety, Mobility21, a USDOT National University Transportation Center for Mobility. Raj is the George Westinghouse professor at CMU's Department of Electrical and Computer Engineering. Raj also serves as Co-Director of the General Motors-Carnegie Mellon Information Technology Collaborative Research Laboratory. His work is primarily in cyber-physical systems, such as autonomous driving and vehicular networks, and wireless/sensor networks, including the creation of Nano-RK, the reservation-based real-time operating system (RTOS). Raj has won six best paper awards, and his paper on Priority Inheritance Protocols proposed a solution to 'priority inversion problem,' allowing for the success of the 1997 Mars Pathfinder Mission.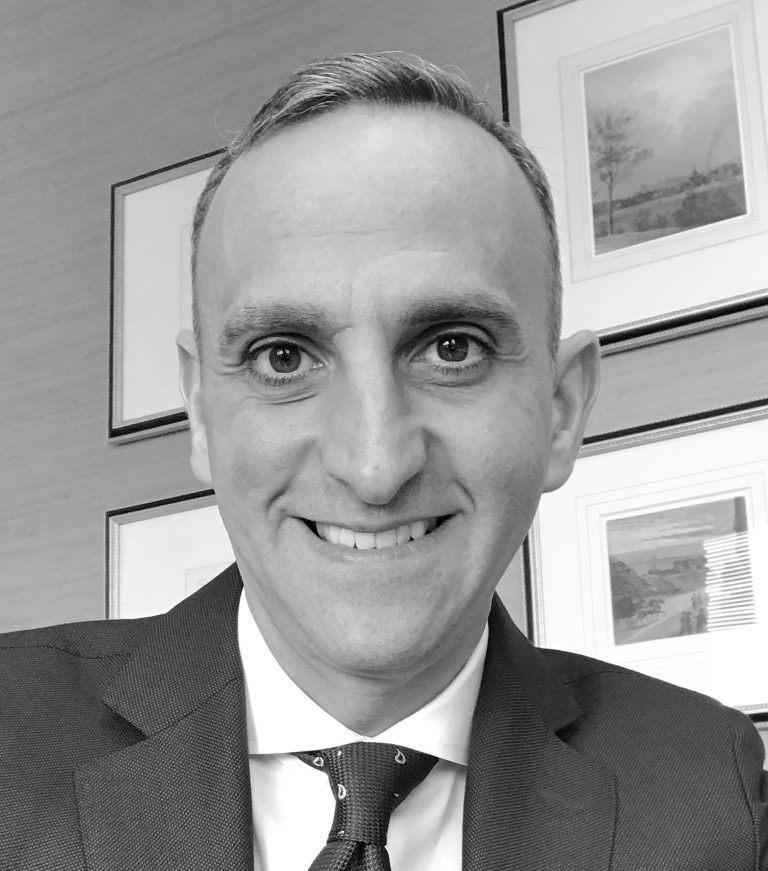 David K. Roger is the President of Hillman Family Foundations (HFF)—a private foundation that administers eighteen constituent foundations associated with the Hillman Family. In this capacity, he serves as President of the Henry L. Hillman Foundation, Hillman Foundation, Elsie H. Hillman Foundation and Mary Hillman Jennings Foundation– whose missions are to improve the quality of life in Pittsburgh and southwestern Pennsylvania where HFF is based. Since joining the foundation in 2001, Mr. Roger has been involved in numerous signature projects and initiatives including the Hillman Fellows Program in Innovative Cancer Research at the University of Pittsburgh Cancer Institute; Hillman Pediatric Transplant Center at Children's Hospital of Pittsburgh; Hillman Center for Future-Generation Technologies at Carnegie Mellon University (CMU); Traffic21/Metro21/Mobility21-Smart Transportation deployment and research initiative at CMU; Hillman Photography Initiative at the Carnegie Museum of Art; and InnovatePGH (Pittsburgh's Innovation District Initiative). Mr. Roger is a graduate of Saint Vincent College and holds a Master's Degree in Public Administration and International Affairs from the University of Pittsburgh.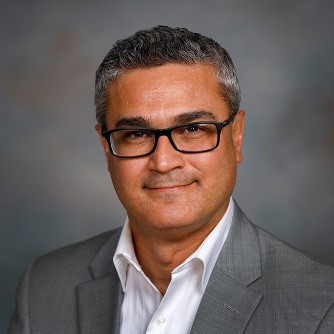 Cem U. Saraydar received a bachelor's degree from Bogazici University, Istanbul, Turkey, and the M.S. and Ph.D. degrees from WINLAB, Wireless Information Network Laboratory, at Rutgers University, all in Electrical Engineering. Before joining General Motors, he worked for the Performance Analysis Department at Bell Laboratories, in Holmdel, NJ, as a Member of Technical Staff and at the Electrical & Computer Engineering Department at New Jersey Institute of Technology, Newark, NJ as a Research Associate & Lecturer. He has been with General Motors since 2005, taking various assignments at R&D and at Vehicle Engineering. He's currently the Director of Electrical & Controls Systems Research Lab in Warren, MI.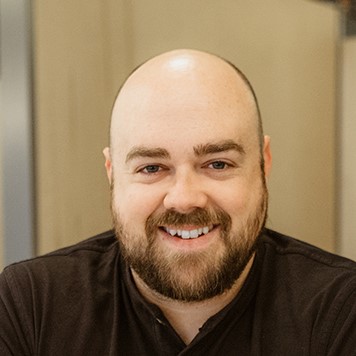 Benjamin Schmidt is the co-founder and President of RoadBotics. Under Ben's leadership, RoadBotics' innovative assessment technology is helping governments all over the world manage their pavement maintenance objectively. RoadBotics is a global leader in road assessments, serving in 14 countries and with 23 partners. As of 2019, RoadBotics has ranked on the GovTech 100 list for the second year in a row. Ben inspires his team to dream big and has implemented strategies to make those dreams attainable. With Ben as President, RoadBotics will continue to serve cities all over the world, one road at a time.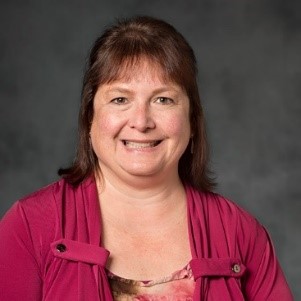 Lisa Kay Schweyer serves as the Program Manager for the Carnegie Mellon University Traffic21 Institute, which houses the Mobility21 National University Transportation Center. She started her transportation career in 2003, helping commuters find and employers learn about transportation options as she managed the regional ridesharing CommuteInfo program for Southwestern Pennsylvania. From 2016 – 2018, Lisa Kay led the Vanpool Council for ACT. Her previous work experience includes association management, volunteer coordination, and fundraising. She received her Bachelor of Arts degree in Political Science from Indiana University of Pennsylvania and her Masters of Public Management degree from CMU.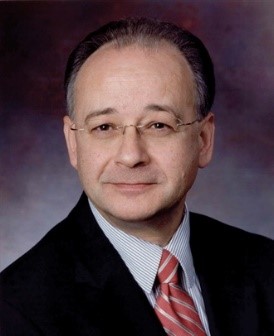 Paul P. Skoutelas is the President and CEO of the American Public Transportation Association's (APTA), Skoutelas has been a highly successful and respected national leader in the public transportation industry for more than 40 years. Skoutelas served as CEO of public transit systems in Pittsburgh and Orlando, and most recently as Senior Vice President of WSP USA, one of the world's largest architectural and engineering firms.  His achievements include the successful implementation of major capital programs including the South Hills Stage ll Light Rail Program, the North Shore Rail Connector, a comprehensive rail station improvement program, major rail rolling stock acquisitions and three Bus Rapid Transit projects; the Airport/West Busway, the Martin Luther King, Jr. East Busway Extension and the Orlando/Lymmo BRT. Mr. Skoutelas has served on numerous boards and committees for transportation organizations in leadership positions, including the American Public Transportation Association (APTA), the Transportation Research Board, National Transit Institute, Pennsylvania Transportation Institute, and the Transit Cooperative Research program.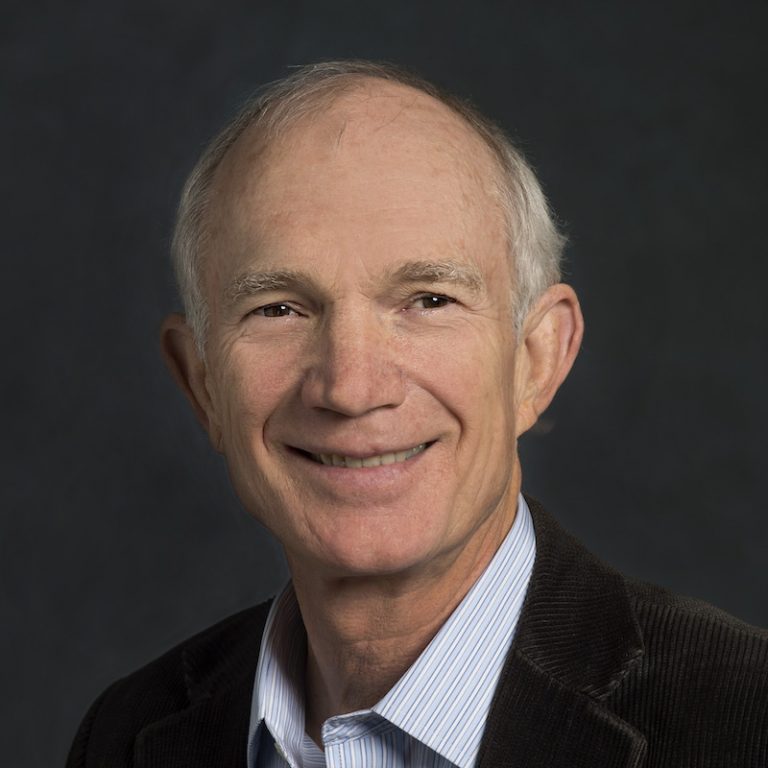 Rick Stafford has been a Heinz College Distinguished Service Professor of Public Policy since June of 2006. He has directed the launch of Carnegie Mellon University's Traffic21 and Metro21 Initiatives, the university's foray into the smart cities arena. Prior to his Heinz appointment, Stafford served as Chief Executive Officer for the Allegheny Conference on Community Development. The Conference worked to undertake several major regional initiatives in the Pittsburgh region in public governance, regional economic development, education and workforce development, and civic reorganization. Prior to the Conference, much of his career had been dedicated to public service. He served as Secretary of Legislative Affairs in the cabinet of Pennsylvania Governor Dick Thornburgh during the governor's first term, and as chief of staff for the last 16 months of his second term. Stafford was Director of Research and Issues for the Thornburgh for Governor Committee and served as the Director of Transition between the administrations of Governor Milton Shapp and Governor Thornburgh. Previous to that position, he served as Special Assistant to the Executive Director of the Port Authority of Allegheny County. He has done extensive consulting in the public policy arena, as well as served on various governmental and community organizations.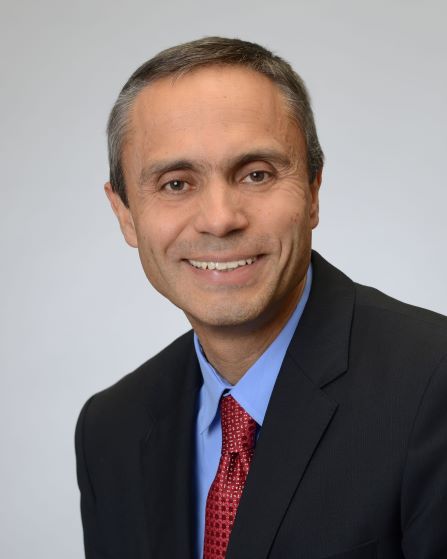 Oliver Steinig is vice president of business development and corporate strategy for Bosch in North America, a position he has held since September 2011. In this position, he is responsible for development and implementation of cross-divisional growth strategies and cross-selling initiatives. Steinig champions innovation for Bosch in the region and is responsible for running Bosch's internal accelerator programs and engaging with both internal and external startups.  Prior to his current role, Steinig was vice president of marketing at Robert Bosch Tool Corp., where he was responsible for product, brand and country sales strategies and execution for North and South America. Steinig joined Bosch in December 1994 in Germany. Since then he has held positions of increasing responsibility within marketing, sales and strategic business development in the automotive and consumer electronics sectors of Bosch in both the U.S. and Germany. Steinig earned a master's degree in electrical engineering from RWTH Aachen University, located in Germany.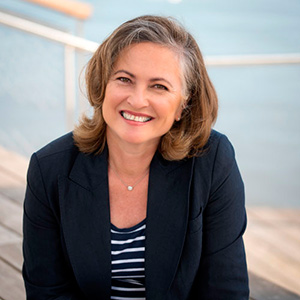 Harriet Tregoning is Director at the New Urban Mobility Alliance. Harriet leads the NUMO team and draws on her deep-bench experience in urban planning, smart mobility, disaster resilience, housing and community development issues to guide the NUMO alliance.  Before joining NUMO, Harriet served as advisor to Ford Smart Mobility, Arcadis, the U.S. Virgin Islands, State of Louisiana, Georgetown University and other cities, states and foundations. She also prepared an amendment to Washington, D.C.'s Comprehensive Plan on Autonomous Vehicles. During the Obama Administration, she was Principal Deputy Assistant Secretary of the Office of Community Planning and Development at the U.S. Department of Housing and Urban Development, where she initiated the first ever $1 billion National Disaster Resilience Competition. She was Director of the District of Columbia Office of Planning, where she worked to make D.C. a walkable, bikeable, livable, globally competitive and thriving city. Harriet was also a Loeb Fellow at the Harvard Graduate School of Design.