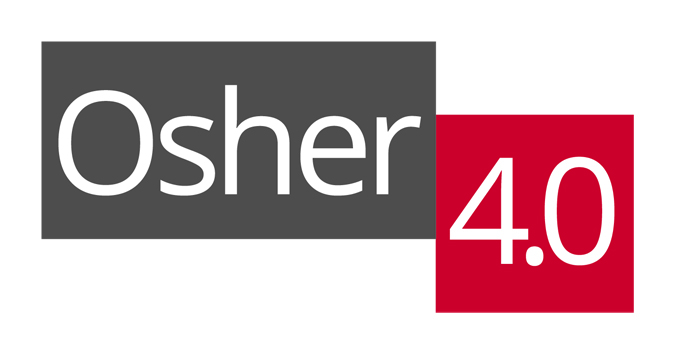 January 07, 2022
We have received a $10,000 match challenge!
Dear fellow Osher member,
The year 2022 promises to offer us, after a long wait, a return to the "new normal." In the case of Osher at CMU, this new normal will be very different from the old. Osher will operate in our new, fully renovated space, in Cyert Hall on the CMU campus — as soon as the current Covid variant subsides. The space in Cyert Hall is more than new quarters. It is designed to facilitate both state-of-the-art lifelong learning and personal interactions that will enrich all of our lives.
You may be aware of the Osher 4.0 Capital Project, our campaign to raise the $1.4 million that was needed to finance the renovation. In just over a year, that campaign has raised over 90% of the needed funds, leaving a bit less than $100,000 still to be raised. If every current Osher member gives $50, we will meet that goal. If you haven't given before, this is the time to show your appreciation of our program by making a donation of whatever amount you can. If you have already given, please consider an extra gift in 2022 to help us get over the top.
As an extra incentive, I have pledged to match donations made by Osher members during the month of January, on a 1:1 basis, up to a maximum of $10,000.
Donating is easy. If you wish to donate electronically, visit the Osher webpage, https://www.cmu.edu/osher/ and click on the "Osher 4.0" tab. Click on the "Click Here to Donate" button.  If you would like to spread your donation out over 5 years, click on the "Click here to make a 5-year pledge" button after reading the steps indicated below the button.  If you would rather write a check, make your check payable to Carnegie Mellon University for 4.0 and mail it to Osher at CMU c/o Lyn Decker – 5000 Forbes Avenue – Pittsburgh, PA  15213. If you have questions or need help, call the Osher office: 412-268-7489.
Thank you for your participation and loyalty to Osher at CMU. In anticipation, thank you also for any donation you may choose to make.
Sincerely,
John Olmsted
Former Osher at CMU Board President
And Osher Fanatic