November 09, 2011
TPES Welcomes 4 New Members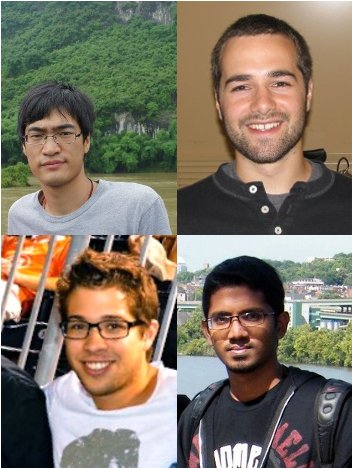 The TPES lab warmly welcomed four new members this semester - three M.S. students and one Ph.D. student.
Mike Burkholder, our new Ph.D. researcher, is a returning TPES undergraduate research alumnus. Mike's research involves leveraging nonlinear and chaotic analysis techniques to enhance understanding of the unstable two-phase flow that occurs in parallel PEM fuel cell microchannels.
Siddharth Komini Babu and Jinyi Yan are both joining TPES as M.S. students to research novel electroce architectures.
Ramón Rijos Medina will be researching sub-millimeter resolution deposition of catalyst layer ink as a M.S. student.
Learn more at our researchers' bio page!