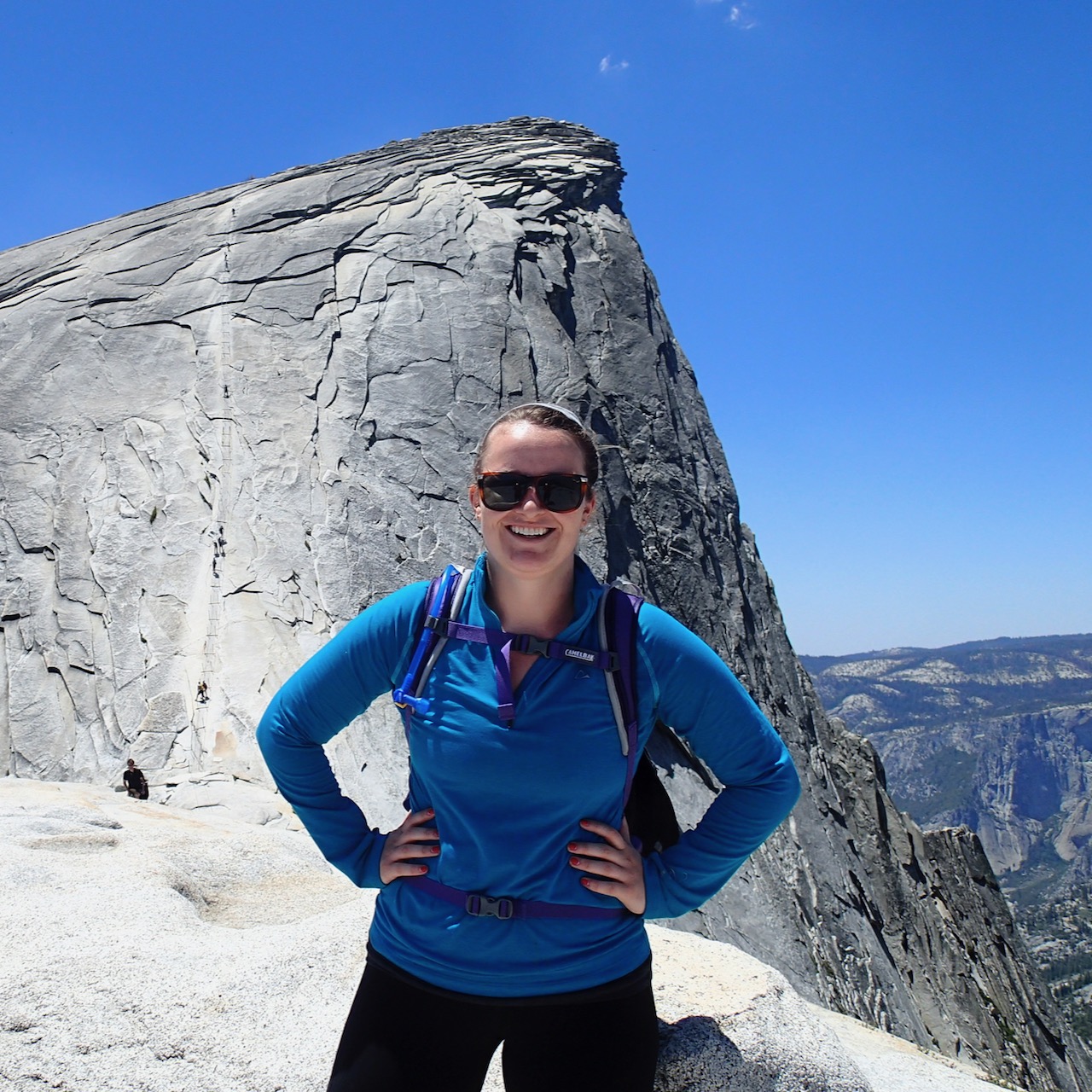 May 11, 2020
Saving the environment with Alice Tripp
By Bill Brink wbrink(through)andrew.cmu.edu
Initially, Alice Tripp's decision to accept an internship felt like a blow to her ego. She already had a Bachelor's degree in International Relations and Politics from Carnegie Mellon, and had just earned a Master's degree in Public Policy and Management.
"It was something where I was like, 'Jeez, is this really the right decision for me?" Tripp said. "All this time and money in school, and now you're going to go be an intern, a-gain?' Hindsight's twenty-twenty. I'd say it was the right decision."
Her internship with The Nature Conservancy as an assistant on their water policy team grew into a full-time job within a year. After nearly six years with the organization, a global environmental nonprofit that preserves land and water, addresses climate change, and provides sustainable food and water, Tripp works as a policy strategy associate on the organization's federal legislative campaigns team.
"You spend at least eight hours a day, five days a week, doing a job for your work," Tripp said. "… I want to be invested and motivated and passionate about what I spend all that time doing."
Tripp had spent most of her life in and around water. She grew up in San Francisco, taking her dog to the park near the ocean or having bonfires on the beach in high school. She spent summers with her grandmother in South Carolina. She swam; she's a National Association of Underwater Instructors certified rescue diver, she served as a lifeguard and swim instructor at Carnegie Mellon, and she played club water polo.
"It started with the ocean, I would say," she said. "That's why I semi-joke I was tricked into Carnegie Mellon, because why would I go to a landlocked city?"
She visited campus on a perfect fall weekend. Her mom, an east coast native, warned of the winters, but how bad could they be? What influenced Tripp's decision to enroll, she said, was her acceptance into the Science and Humanities Scholars program, a now-defunct initiative that allowed her to explore multiple paths of study.
By sophomore year, she'd ruled out science. She thought about teaching, and served as a teaching assistant at Pittsburgh's Environmental Charter School, but that wasn't for her.
"It was, on the one hand, ruling out and figuring out what I didn't want to do, and as I crossed those things out, more and more of what was left fell into the decision science and the IRP world," Tripp said 
During the summers, she returned to San Francisco and worked for the Greater Farallones National Marine Sanctuary. Tripp acted as a liaison between the sanctuary and the Isla Guadalupe biosphere reserve in Mexico. Both are home to significant white shark populations, so she worked to establish a sister sanctuary relationship.
"I was doing that international relations part to a very small degree during the summers and enjoying it, and then going back to Carnegie Mellon and finding, oh, there's a place for this here, too," she said. "Terrific."
Tripp knew she needed a graduate degree for the policy and conservation work she envisioned for herself. She liked Carnegie Mellon's quantitative focus. Realizing she'd already completed some of the prerequisites and requirements for the Public Policy and Management program, she said, what the heck?
"That's a common attitude I take to my life," she said. "What the heck? What's the worst? All they can say is no."
After graduate school, Tripp wanted to work for a large organization, with a broader reach than just the maritime realm. She applied everywhere, or so it felt, before accepting the internship with The Nature Conservancy.
"Everyone I talk to – and five and a half years down the line, I say the same thing – it's about getting your foot in the door," Tripp said. "With a place like The Nature Conservancy, it's very competitive. Positions only come up every so often, so it was a way for me to get my foot in the door."
Tripp spends most of her time on calls with state chapters, mostly those states who have congressional representatives influential in conservation, and working with policy advisors on messaging. She also helps the conservation staff understand how federal policy fits into their priorities.
"Policy is your lever," she said. "That's how you bring results to scale. There's been a shift in the organization as we realize the impact policy can have on delivering our outcomes. I can help staff figure out what a policy outcome would look like in terms of the conservation outcomes we have set out."
Carnegie Mellon provided Tripp with both hard and soft skills that she uses daily. The first is Excel. She knows it backwards, which is vital for a nonprofit.
"The other piece is being methodical," she said. "People are surprised when they see I have a Bachelor's of Science in International Relations. They're like, well, how does that work? And I think the courses that are required and the atmosphere at the school is very quantitative, and so it's a skill set that is not common in my field.
"It's something where, when I'm working on what a policy outcome might be, there is often pressure to measure it quantitatively, which might not be the most natural expression of what we are trying to achieve. I can come in and say, 'Let's make this qualitative information a number. This is how you do that. Or, here's the argument that it doesn't have to be a number.'"