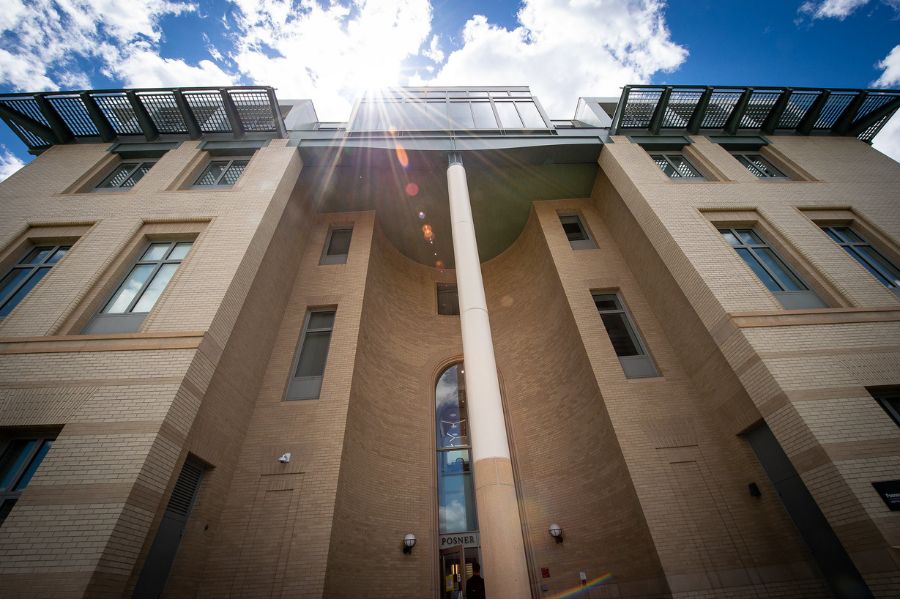 November 01, 2022
Now Accepting Applications for the Master of Science in International Relations and Politics
By Lindsay Marcellus lmarcell(through)andrew.cmu.edu
To meet the challenge of the twenty-first century's continuously changing global political structure, The Institute for Politics and Strategy (IPS) offers the Master of Science in International in International Relations and Politics (MS IRP). Applications are now open and are due by February 1, 2023.
The political landscape of war is changing  – from wars between nations to non-state actors like ISIS and al-Qaeda. Coupled with an increasingly global society, international relations and politics are extremely important for preparing students to analyze and manage uncertainty and transformation in many pursuits and places. 
MS IRP students gain strong methodological skills while specializing in one of four conventional areas of political science: international security, international relations, American politics, or comparative politics. In addition to rigorous coursework, during the final year of study, students produce a significant and publishable thesis that applies their learned quantitative and qualitative methodological skills to a practical, field-relevant problem of their choice. Students are also required to complete an internship. By the time they successfully complete the program, students are well-prepared to pursue careers in government, the private sector, law, and non-profit organizations.
In addition to a traditional two-year program, IPS offers an accelerated version of the MS IRP (MS IRP-AMP) for current Carnegie Mellon University undergraduate students. Students in the MS IRP-AMP begin graduate coursework in the senior year and complete the master's degree in their fifth year of study. 
IPS welcomes applicants from diverse academic, professional, and personal backgrounds, and seeks those dedicated to making an impact in our ever-changing political world. Our admissions process is holistic in that we consider all aspects of the application equally to determine an overall fit with your background and goals to IPS's culture, curriculum, and community. Applicants to the MS IRP program should demonstrate academic and/or professional excellence and preparedness for the rigors of the program. The GRE is not required for MS IRP admissions.
The Institute for Politics and Strategy offers up to half tuition fellowships for select MS IRP students. In exchange for the fellowship, students are assigned a role as a teaching assistant/grader (TA) in an IPS course or as a research assistant (RA). Privately funded and institutional fellowships/financial aid are also available for underrepresented groups and those demonstrating financial need. 
Learn more about the MS IRP program, including admission requirements, curricular options, and tuition and financial aid. We also invite prospective students to attend the virtual information session on December 2 or to contact Kelly Voss, Graduate Program Manager.