Staff Resources
Schedule Your COVID-19 Vaccine Now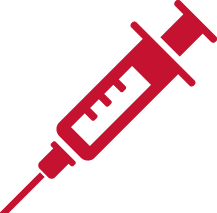 All people living in the United States age 12 and older are eligible to schedule a vaccine appointment.
vaccine opportunities for cmu community
USE PA provider map TO SCHEDULE
CMU's COVID-19 Vaccine Database 
U.S.-based faculty and staff who choose not to participate in the vaccine database will be presumed to be non-vaccinated and must comply with COVID-19 mitigation protocols, including wearing facial coverings, completing the daily self-assessment and participating in Tartan Testing each week they will be on campus. CMU's global locations will communicate vaccine and mitigation requirements to their faculty and staff separately, consistent with their regional contexts.
How to Enter Your Information into CMU's COVID-19 Vaccine Database
Are faculty and staff required to be vaccinated by the start of the fall 2021 semester? Read FAQ
---
Thank you all for your continued passion for, and dedication to, Carnegie Mellon University, and especially for your hard work and flexibility during this past year.
CMU staff are a vital part of this institution who help us to deliver on Carnegie Mellon's extraordinary potential.
Staff Updates and Resources
Return to Campus Safely Training (CMU login required) — A brief training (10 minutes) designed for university community members who have been approved to return to campus. Please note that anyone can view the training but only those approved can return to campus for on-site work.
Once you click on this link, click enroll/launch to view.
The slides appear below the training and can be downloaded or printed by clicking enroll/launch.
Work and Leave Options [pdf] — A comprehensive matrix by scenario and information about unpaid time off and unpaid personal leaves of absence. As always, for illnesses that exceed seven calendar days, please contact the Leaves Department.
Temporary Amendments to PTO — Information about temporary exceptions to the Paid Time Off policy including COVID-19 Time Off, Emergency Time Off, Use of Unearned PTO and PTO Rollover Exceptions.
What If I Get Sick?
Our first priority is your safety and well-being. Learn what to do if you experience symptoms on the Symptoms & Reporting page.
Mental Health and Emotional Support
CMU provides resources to help academic and staff employees and eligible dependents cope with these types of life events through the Employee Assistance Program (EAP). You may also call the EAP line directly at 1-844-744-1370. The EAP provides confidential, short-term counseling at no cost to the employee.
If you know a student who needs help, or a student comes to you, you are encouraged to point them to Counseling and Psychological Services (CaPS). CaPS counselors are available at any time, day or night, at 412-268-2922.
Medical Requests for Accommodations
Consistent with CMU's commitment to maintain the health, safety and welfare of its faculty and staff, the university will provide a reasonable accommodation to eligible faculty and staff who, because of the COVID-19 pandemic, require workplace accommodations to enable them to perform the essential functions of their job, unless doing so would create an undue hardship.
Faculty and staff who seek workplace accommodations should submit a request through the Office of Disability Services.
Hiring for staff positions will be conducted virtually. Recruiters will work with hiring managers to begin the process. See Staff Hiring Freeze Approvals for guidance.
Events, Gatherings and Fitness
In-person Meetings and University-Sponsored Events
Effective 6/14/21 at 8:00 a.m.
Indoor meetings and university-sponsored events of up to 50 persons are permitted. However, recognizing that many colleagues may still be operating remotely during this transition period, virtual alternatives are encouraged and may be necessary to ensure adequate participation.
Outdoor meetings and university-sponsored events are permitted up to 50% of outdoor facility capacity.
Shared food should be eliminated and any catered food should be individually sealed and wrapped.
Campus Fitness Centers and Athletic Facilities
For information about CMU's fitness facilities, safety protocols and hours of operation, visit the Athletics website. 
Gesling Stadium, the outdoor track, the soccer field, the outdoor basketball court and the tennis courts are open and monitored by Athletics department staff. Additionally, the Department of Athletics and Recreation is offering a number of virtual opportunities for all members of our community.