Staff Resources
Schedule Your COVID-19 Vaccine Now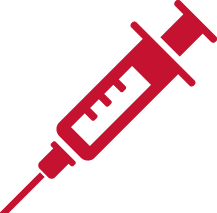 All people living in Pennsylvania age 16 and older are now eligible to schedule a vaccine.
vaccine opportunities for cmu community
USE PA provider map TO SCHEDULE
Vaccine Requirements for Fall 2021
Are faculty and staff required to be vaccinated by the start of the fall 2021 semester? Read FAQ
---
Thank you all for your continued passion for, and dedication to, Carnegie Mellon University, and especially for your hard work and flexibility during this past year.
CMU staff are a vital part of this institution who help us to deliver on Carnegie Mellon's extraordinary potential.
Staff Updates and Resources
Please see President Farnam Jahanian and Provost Jim Garrett's Our Path Forward message to CMU faculty and staff regarding plans to gradually reopen campus. In most instances, the university has requested that everyone who can work remotely continue to do so.
If you must remain on-site, you will need to continue to adhere to guidelines for reducing health risks and wear a facial covering, whether outside in public areas or inside a building.
Return to Campus Safely Training (CMU login required) — A brief training (10 minutes) designed for university community members who have been approved to return to campus. Please note that anyone can view the training but only those approved can return to campus for on-site work.
Once you click on this link, click enroll/launch to view.
The slides appear below the training and can be downloaded or printed by clicking enroll/launch.
Work and Leave Options [pdf] — A comprehensive matrix by scenario and information about unpaid time off and unpaid personal leaves of absence. As always, for illnesses that exceed seven calendar days, please contact the Leaves Department.
Temporary Amendments to PTO — Information about temporary exceptions to the Paid Time Off policy including COVID-19 Time Off, Emergency Time Off, Use of Unearned PTO and PTO Rollover Exceptions.
What If I Get Sick?
Our first priority is your safety and well-being. Learn what to do if you experience symptoms on the Symptoms & Reporting page.
Wear a Face Covering in Public
While on CMU premises, all faculty, staff, researchers, students and contractors must wear a facial covering (sufficient to cover the nose and mouth) at all times — both inside and outside of buildings.
Exceptions include: while eating or drinking; if working outdoors during hot and humid conditions; or when alone in a private space, such as an office, assigned residence hall room or enclosed vehicle. When outdoors, facial coverings are expected to be worn whenever physical distancing of six feet or more cannot be maintained. If you cannot wear a facial covering due to a medical condition, please contact HR Disability Services to request an exemption as an accommodation.
If you need a facial covering, contact drbc@andrew.cmu.edu for assistance.
Mental Health and Emotional Support
CMU provides resources to help academic and staff employees and eligible dependents cope with these types of life events through the Employee Assistance Program (EAP). You may also call the EAP line directly at 1-844-744-1370. The EAP provides confidential, short-term counseling at no cost to the employee.
If you know a student who needs help, or a student comes to you, you are encouraged to point them to Counseling and Psychological Services (CaPS). CaPS counselors are available at any time, day or night, at 412-268-2922.
Medical Requests for Accommodations
Consistent with CMU's commitment to maintain the health, safety and welfare of its faculty and staff, the university will provide a reasonable accommodation to eligible faculty and staff who, because of the COVID-19 pandemic, require workplace accommodations to enable them to perform the essential functions of their job, unless doing so would create an undue hardship.
The Office of Disability Services has developed a COVID-19 reasonable accommodation process for faculty and staff who seek workplace accommodations. See also Work Adjustments and Accommodations for Staff FAQ (pdf) (CMU login required).
Hiring for staff positions will be conducted virtually. Recruiters will work with hiring managers to begin the process. See Staff Hiring Freeze Approvals for guidance.
Events, Gatherings and Fitness
In-Person Meetings or Gatherings
Effective 3/20/21 at 8:00 a.m.
Indoor gatherings or meetings are strongly discouraged. All meetings should be held virtually via Zoom or other conferencing technologies whenever possible. However, in-person gatherings or meetings of up to 25 persons are permitted in spaces that will allow proper physical distancing.
Outdoor gatherings or meetings of up to 10% of facility/space capacity (generally a maximum of 50-100 in most situations) are permitted in spaces that will allow proper physical distancing.
For those not in Allegheny County, we recommend continuing to adhere to guidelines for reducing health risks.
Shared food should be eliminated and any catered food should be individually sealed and wrapped.
Campus Fitness Centers and Athletic Facilities
Fitness facilities will not be accessible outside of the supervised open times. For more information about their safety protocols and hours of operation, visit the Athletics website. 
Gesling Stadium, the outdoor track, the soccer field, the outdoor basketball court and the tennis courts will be open and monitored by Athletics department staff. The Department of Athletics and Recreation is offering a number of virtual opportunities for all members of our community.