Cleaning Campus Facilities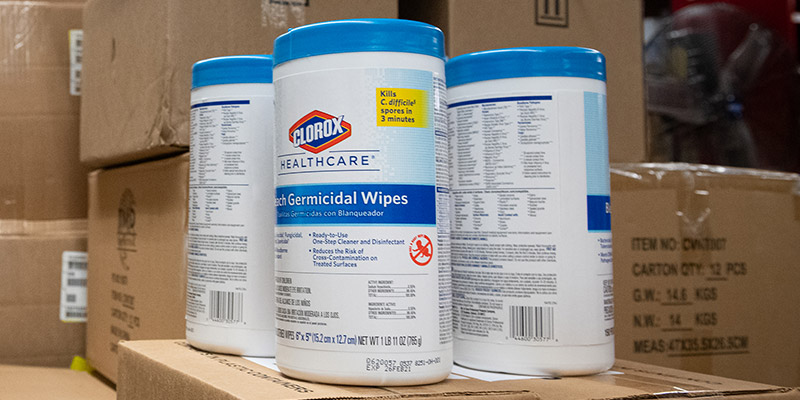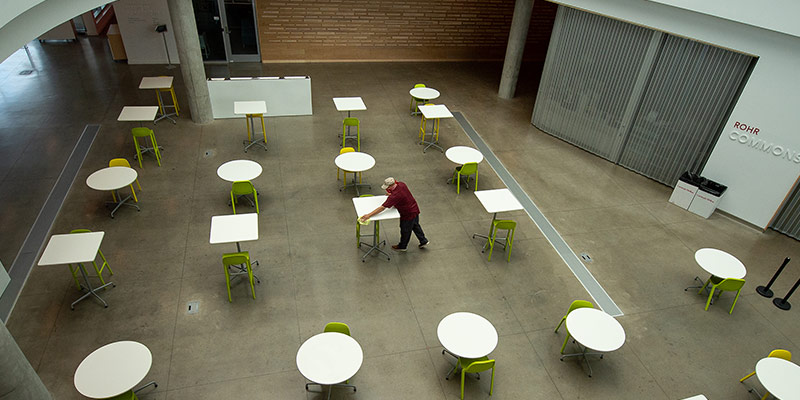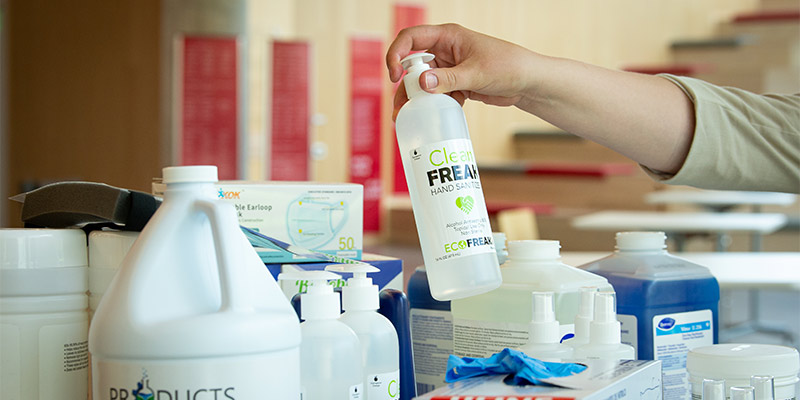 Current Status
Our cleaning staff of over 150 people are deep-cleaning vacant spaces to prepare for fall, as well as cleaning and disinfecting areas currently in use.
Every room in each of the 100 buildings on campus is on the list to be cleaned. That's 6.6 million square feet.
We have purchased dozens of new electrostatic sprayers to disinfect high-touch, high-traffic areas.
More than 200 additional hand sanitizer dispensers have been installed across campus.
In the Fall
High-touch, high-traffic areas will be cleaned consistently throughout the day.
Campus buildings will be operating at approximately 75% capacity (or less) to reduce exposure.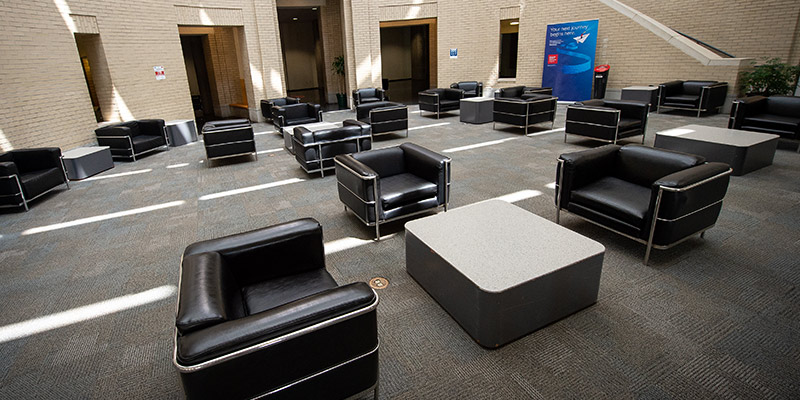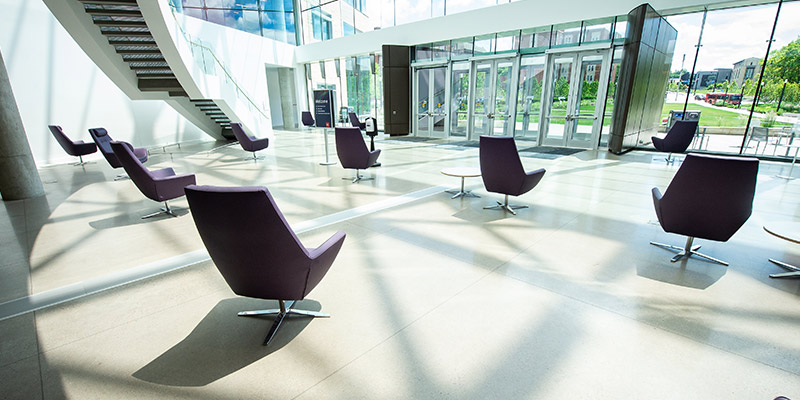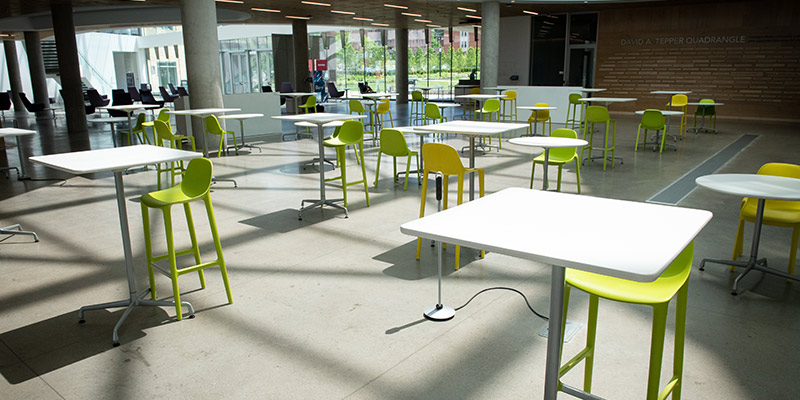 Current Status
Public spaces have been modified to promote physical distancing. 
We are equipping over 250 learning spaces with technology that allows for both in-person and remote instruction.
In the Fall
All classrooms will allow at least 6 feet between student seating.
More than 250 learning spaces will have technology that allows for both in-person and remote instruction.
Improving HVAC and Protective Barriers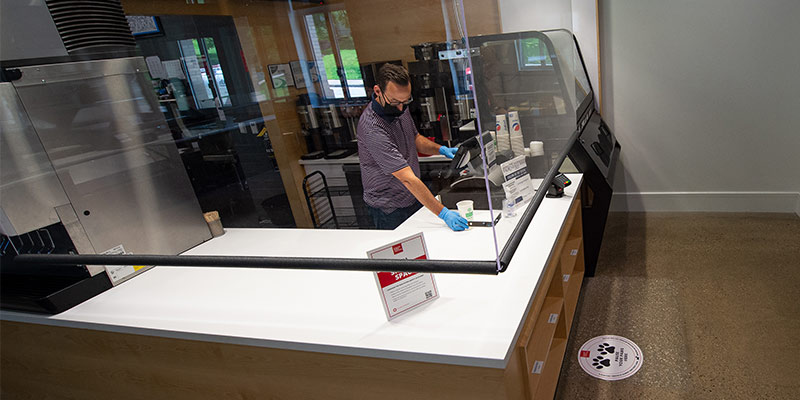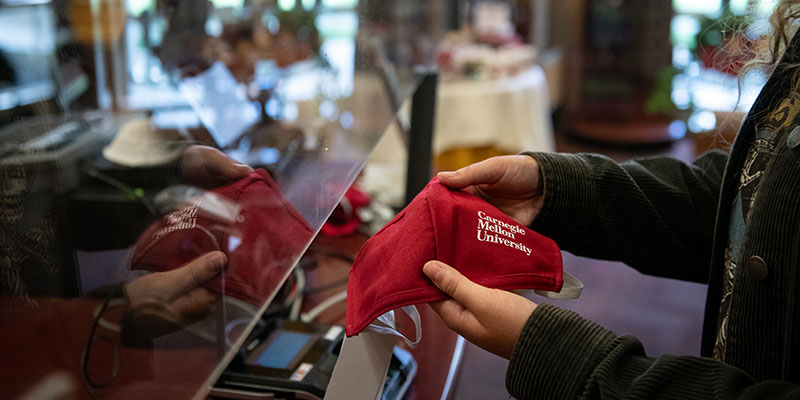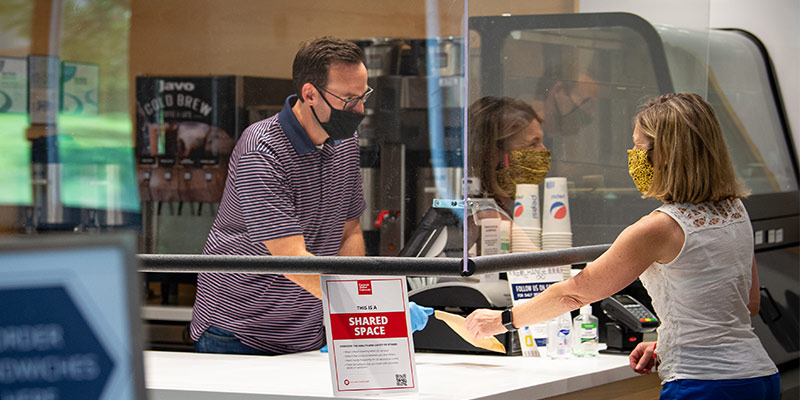 Current Status
We have evaluated many options for improving HVAC systems, and have implemented accelerated maintenance, modified the automation logic, increased operating hours, maximized air ventilation, verified high filtration and deployed portable air cleaners.
We are piloting several advanced technologies, including new Ultraviolet Airflow Disinfection and Needlepoint Bipolar Ionization systems in seven buildings. These technologies show great promise in eliminating the growth of bacteria, mold and spores, and in controlling the spread of airborne viruses.
Dozens of plexiglass barriers have been installed in customer-facing locations all across campus, including dining and university store facilities.
In the Fall
Airflow disinfection and needlepoint ionization systems will be installed for cleaner air circulation. 
Personnel will be trained on keeping their areas clean and using the plexiglass barriers for protection.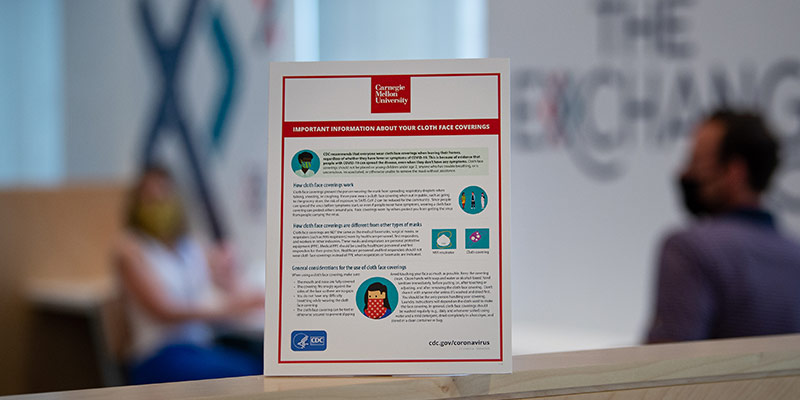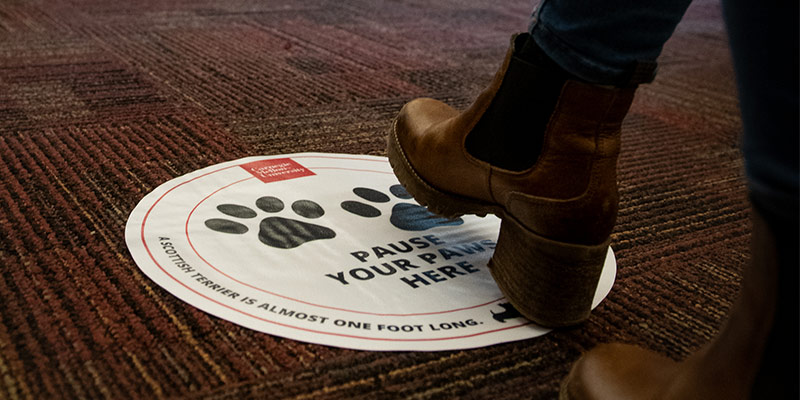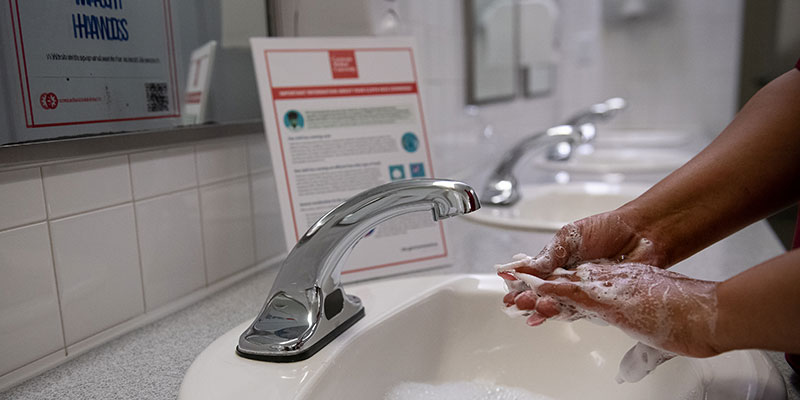 Current Status
More than 3,000 posters, floor decals, table tents and other signage have been installed across campus.
The Centers for Disease Control and Prevention (CDC) is the content source for the new materials, which were modified for CMU use.
Campus units can order additional signage (PDF).
In the Fall
The CMU community will use floor decals for supporting social distancing, restroom posters for instruction on proper hand-washing, and educational signage for tips on staying safe and healthy. 
Campus units will continue to procure additional signage as needs increase in the fall.