Faculty Resources
COVID-19 Vaccines Available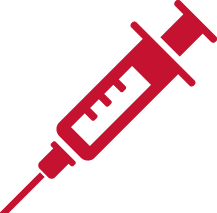 All people living in Pennsylvania age 16 and older are now eligible to schedule a vaccine.
vaccine opportunities for cmu community
---

Our faculty's continued commitment to students, passion for teaching and support of one another will lead to our success.
It's with patience, collaboration and resolve that we will continue to move forward together through these extraordinary circumstances to ensure delivery on the university's mission to provide a world-class education.
For the 2020-2021 academic year, Carnegie Mellon is providing a hybrid model of teaching and learning that maximizes flexibility, accessibility and, most importantly, quality, creativity and innovation.
Travel and Visitor Protocols
To help protect the safety and well-being of the members of the CMU community, we are adhering to strict protocols for travelers and visitors to campus.
Preparation and Tools From the Eberly Center
Preparing for Hybrid Instruction
Computing Services and the Eberly Center put together resources to help with hybrid and remote only education, including course and syllabi preparations. 
Are you just starting out with hybrid/remote teaching? If so, read these steps:
The goal is the same: To provide a quality educational experience that meets your course's learning outcomes (even if the path getting there has changed).
Start simple: Where possible, continue using the edtech tools you already have in place, and add what you need from the toolkit laid out below. Then build out from there.
Identify the tools and strategies that align with your teaching/learning needs.
Email eberly-assist@andrew.cmu.edu for technology or teaching assistance.
Events, Gatherings and Fitness
In-Person Meetings or Gatherings
Effective 3/20/21 at 8:00 a.m.
Indoor gatherings or meetings are strongly discouraged. All meetings should be held virtually via Zoom or other conferencing technologies whenever possible. However, in-person gatherings or meetings of up to 25 persons are permitted in spaces that will allow proper physical distancing.
Outdoor gatherings or meetings of up to 10% of facility/space capacity (generally a maximum of 50-100 in most situations) are permitted in spaces that will allow proper physical distancing.
For those not in Allegheny County, we recommend continuing to adhere to guidelines for reducing health risks.
At all gatherings, shared food should be eliminated and any catered food should be individually sealed and wrapped.
Campus Fitness Centers and Athletics Facilities
Fitness facilities will not be accessible outside of the supervised open times. For more information about their safety protocols and hours of operation, visit the Athletics website. 
Gesling Stadium, the outdoor track, the soccer field, the outdoor basketball court and the tennis courts will be open and monitored by Athletics department staff. The Department of Athletics and Recreation is offering a number of virtual opportunities for all members of our community.