Faculty and Staff Resources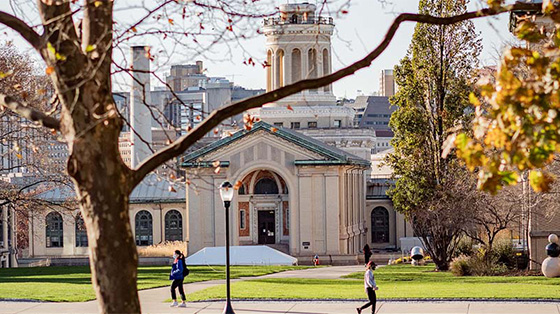 Updated 8/9/22
Vaccines: Carnegie Mellon University requires all faculty and staff to be fully vaccinated against COVID-19 (including booster dose when eligible) and to upload confirmation of booster vaccination status and date of vaccination to the CMU Vaccine Database in HealthConnect.
All faculty and staff eligible for a COVID-19 booster are required to upload documentation and date of vaccination within 60 days of their eligibility in HealthConnect.
Tartan Testing remains available to all faculty and staff who seek an asymptomatic COVID-19 test.
Faculty and staff who receive a positive test must report their result to Community Health and Well-Being (CHWB):
CMU's global locations will communicate vaccine and mitigation requirements to their faculty and staff separately, consistent with their regional contexts.
SUBMIT DOCUMENTATION TO Vaccine Database
At Home Test Kits:

 

For employees participating in the pharmacy benefit, the

 

Office of Human Resources

 

is partnering with CVS Caremark for either direct coverage or reimbursement for the cost of COVID-19 at home test kits. For both options, employees are limited to eight tests per 30 consecutive days. Faculty and staff are also eligible to vend 1 test kit (1 test in each kit), through our one of our 4 campus vending machine locations as supplies are available.
Facial Coverings/Masks:

 

Facial coverings

 

both indoors and outdoors are optional, but remain strongly recommended. 

Faculty and staff are eligible to vend 1 package of 2 KN95 masks each week through our one of our 4 campus vending machine locations as supplies are available.
Travel and Visitor Protocols
To help protect the safety and well-being of the members of the CMU community, we are adhering to strict protocols for travelers and visitors to campus.
Meetings & Events
Attendees of in-person meetings and student organization and university-sponsored events are allowed up to 100% of space capacity, and food may be served.
Health and Wellness
What If I Get Sick?
Our first priority is your safety and well-being. Learn what to do if you experience symptoms on the Symptoms & Reporting page.
Mental Health and Support
CMU provides resources to help academic and staff employees and eligible dependents cope with these types of life events through the Guidance Resources Employee Assistance Program (EAP). You may also call the EAP line directly at 1-844-744-1370. The EAP provides confidential, short-term counseling at no cost to the employee.
If you know a student who needs help, or a student comes to you, we encourage you to point them to Counseling and Psychological Services (CaPS). CaPS counselors are available at any time, day or night, at 412-268-2922.
Medical Requests for Accommodations
Consistent with CMU's commitment to maintain the health, safety and welfare of its faculty and staff, the university will provide a reasonable accommodation to eligible faculty and staff who, because of the COVID-19 pandemic, require workplace accommodations to enable them to perform the essential functions of their job, unless doing so would create an undue hardship.
Faculty and staff who seek workplace accommodations should submit a request through the Office of Disability Services.
Family Care Resources
Additional Resources
Work and Leave Options [pdf] — A comprehensive matrix by scenario and information about unpaid time off and unpaid personal leaves of absence. As always, for illnesses that exceed seven calendar days, please contact the Leaves Department.
Temporary Amendments to PTO — Information about temporary exceptions to the Paid Time Off policy including COVID-19 Time Off, Emergency Time Off, Use of Unearned PTO and PTO Rollover Exceptions.