Main Commencement Ceremonies
This year, we will host two live commencement ceremonies — one for doctoral and master's degree candidates, and one for bachelor's degree candidates. The ceremonies will be held in Gesling Stadium.
Graduating students have the option to participate in person or virtually by viewing the ceremony livestream. 
In-person commencement exercises are open only to graduates. Families and friends of the graduates, as well as members of our community, will be able to watch the ceremonies through livestreamed video.
Master's and Doctoral Degree Candidates
Commencement Ceremony
Saturday, May 22
Anticipated check-in for in-person graduates: 10 a.m. ET
Ceremony: 11 a.m. - Noon ET
For those participating virtually, plan to join us for a pre-show; exact start time to be announced. 
Bachelor's Degree Candidates
Commencement Ceremony
Sunday, May 23
Anticipated check-in for in-person graduates: 10 a.m. ET
Ceremony: 11 a.m. - Noon ET
For those participating virtually, plan to join us for a pre-show; exact start time to be announced. 
Honorary Degree Recipients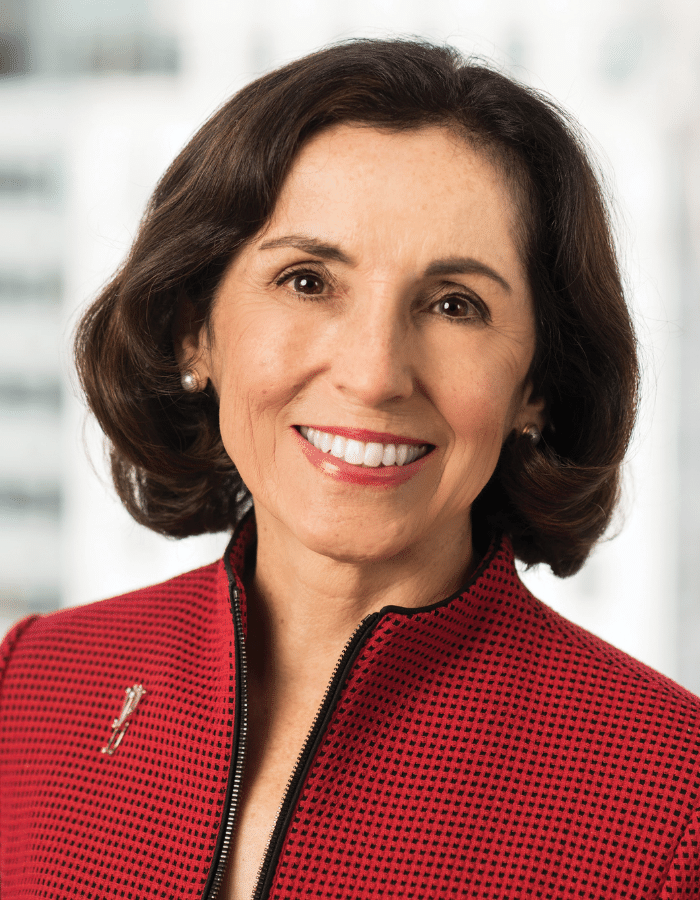 France A. Córdova
Former Director, National Science Foundation
Former President, Purdue University
Doctor of Science and Technology
France Anne Córdova is a leader in science, engineering and education with more than three decades of experience at universities and in national laboratories. She has served in five presidential administrations and is an internationally recognized astrophysicist for her contributions in space research and instrumentation.

Córdova was the fourteenth director of the National Science Foundation (NSF). Through her leadership, the NSF grew by over $1 billion, strengthened existing partnerships while forging new ones, and launched a strategic framework defined by 10 Big Ideas — promising areas of research for targeted investment.

She is the only woman to serve as president of Purdue University, where she led the university to record levels of research funding, reputational rankings, and student retention and graduation rates, and established a College of Health and Human Sciences and a Global Research Policy Institute.

She is also chancellor emerita of the University of California, Riverside, where she was a distinguished professor of physics and astronomy. There, she laid the foundation for a medical school, California's first public medical school in over 40 years.

Córdova was the youngest person and first woman to serve as NASA's chief scientist, representing NASA to the larger scientific community, and was awarded the Distinguished Service Medal, which is the agency's highest honor.

Córdova has published more than 150 scientific papers. She was awarded the Kennedy-Lemass Medal from Ireland, the Order of Bernardo O'Higgins from Chile, and is a Kilby Laureate for significant contributions to society through science, technology, innovation, invention and education. A nunatak in Antarctica has been named for her.

She received her Bachelor of Arts degree from Stanford University and her Ph.D. in physics from the California Institute of Technology.
Martha C. Nussbaum
Ernst Freund Distinguished Service Professor of Law and Ethics, Law School and Philosophy Department
The University of Chicago
Doctor of Humane Letters
Martha C. Nussbaum is an esteemed philosopher, author and academic who has published over 20 books that as a whole reflect on human vulnerabilities and how to create a just society.

Nussbaum received her Bachelor of Arts degree from New York University and her Master of Arts degree and Ph.D. from Harvard University. She has taught at Harvard University, Brown University and Oxford University.

She has received honorary degrees from 63 colleges and universities in the United States, Canada, Latin America, Asia, Africa and Europe. She is an Academician in the Academy of Finland, a Fellow of the British Academy, and a member of the American Academy of Arts and Sciences and the American Philosophical Society.

Nussbaum is the Ernst Freund Distinguished Service Professor of Law and Ethics at the University of Chicago, appointed in the Law School and Philosophy Department. She is an Associate in the Classics Department, the Divinity School, and the Political Science Department, a Member of the Committee on Southern Asian Studies, and a Board Member of the Human Rights Program.

Among the most recent books she has authored are "The New Religious Intolerance: Overcoming the Politics of Fear in an Anxious Age," "Political Emotions: Why Love Matters for Justice," "Anger and Forgiveness: Resentment, Generosity, Justice," "Aging Thoughtfully: Conversations about Retirement, Romance, Wrinkles, and Regret," "The Monarchy of Fear: A Philosopher Looks at Our Political Crisis," and "The Cosmopolitan Tradition: A Noble but Flawed Ideal."

Her newest book, published in May, is "Citadels of Pride: Sexual Abuse, Accountability, and Reconciliation."

She has also edited 21 books and published over 450 articles.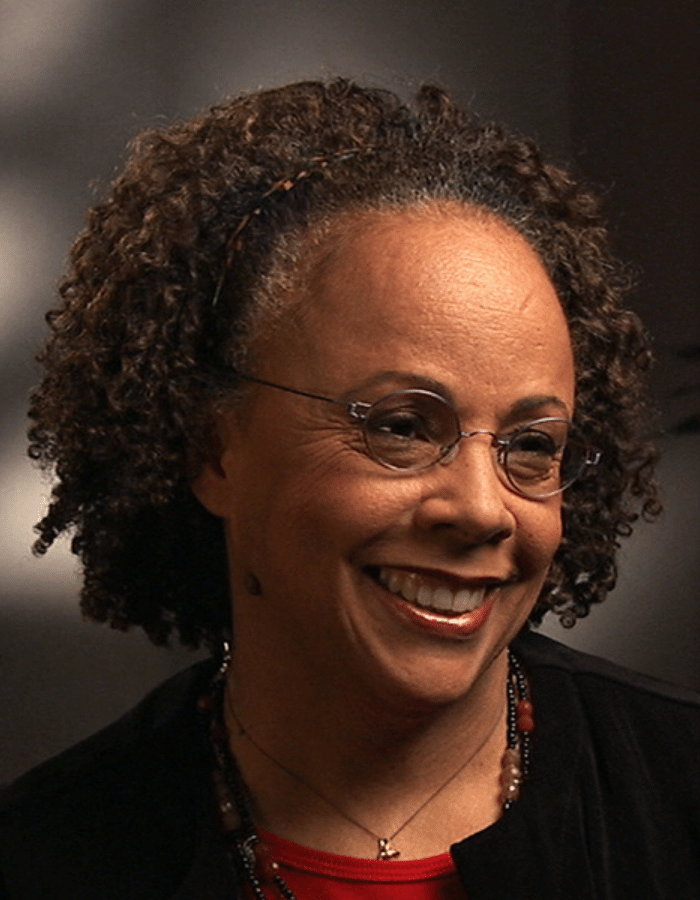 Jewell Parker Rhodes (DC 1975, 1976, 1979)
Piper Endowed Chair, Arizona State University
Founding Artistic Director, Virginia G. Piper Center for Creative Writing
Doctor of Humane Letters
 Jewell Parker Rhodes is an award-winning and New York Times bestselling author and educator for youth and adults.

She is the author of six books for children, including the New York Times bestseller "Ghost Boys," which has won over 30 honors and awards, and "Black Brother, Black Brother," which was named a Chicago Public Library Best of the Best 2020. Her other children's books include "Towers Falling;" the celebrated Louisiana Girls Trilogy "Ninth Ward," "Sugar" and "Bayou Magic;" and the forthcoming novel "Paradise on Fire."

Her books for adults include six adult novels — "Voodoo Dreams," "Magic City," "Douglass' Women," "Season," "Moon," and "Hurricane" — as well as the memoir "Porch Stories: A Grandmother's Guide to Happiness," and two writing guides, "Free Within Ourselves: Fiction Lessons for Black Authors" and "The African American Guide to Writing and Publishing Non-Fiction."

Rhodes has won the American Book Award, the Black Caucus of the American Library Award for Literary Excellence, a Coretta Scott King Honor Award, and the Jane Addams Peace Association Book Award.

She has visited hundreds of schools across the country and is a regular speaker at colleges and conferences. The driving force behind all of Jewell's work is to inspire social justice, equality, and environmental stewardship.

Rhodes is the founding artistic director of the Virginia G. Piper Center for Creative Writing and Narrative Studies Professor and Virginia G. Piper Endowed Chair at Arizona State University. She was born in Pittsburgh, Pennsylvania, and currently lives in Seattle.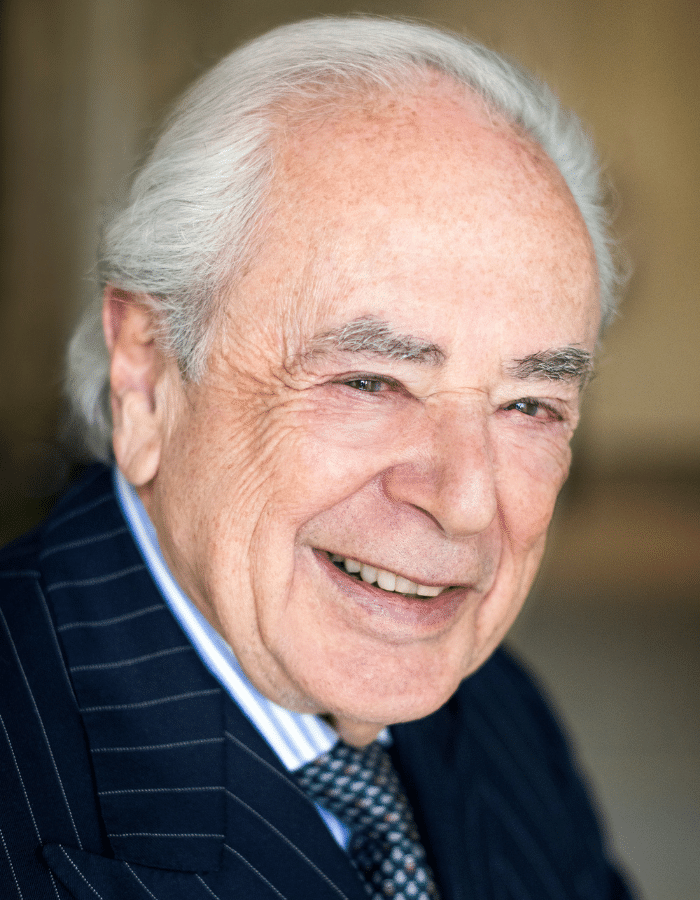 Robert Summer (PM 1955)
Music Industry Executive
Doctor of Fine Arts
Robert Summer is a music industry mogul who credits his lifelong career in the music industry and the arts to the unique training he received at Carnegie Mellon University.

Summer began his career at RCA Records in 1955, immediately upon graduation after a series of on-campus interviews. After a brief training period he left to serve in the U.S. Forces in Germany, returning to rejoin RCA creating innovative package designs and graphic concepts that distinguished the new productions of top artists in the 1960s and 1970s. These included Elvis Presley, David Bowie, Jefferson Airplane, Dolly Parton and many of the great classical artists then recording exclusively for the legendary Red Seal label.

His design career expanded to include the introductory packaging of 8-track tapes, a coordinated effort between RCA, Lear Jet and Ford Motor Company. Once the design was agreed upon, he managed the production of millions of units of product during the rollout of the configuration. Shortly thereafter, he was called on to design components for RCA's Computer Division, including a new generation of mainframe tape reels. His designs for multi-record box sets for both Readers Digest and Time Life set the stage for a new phase of international direct marketing of recordings.

The design phase of Summer's career ended with sequential appointments as RCA Records Vice President of International (1973), President of RCA USA (1976), and then President, RCA Records (1977), where he brought artists including Celine Dion, Diana Ross and Kenny Rogers to the label. While in this capacity he concurrently served (1984-1985) as Chairman of the Recording Industry Association of America (RIAA) representing the industry in its political initiatives.

With the sale of RCA's Record Division in 1985, Summer seized the opportunity to join one of RCA's largest competitors and became president of CBS Records International, whose artist roster included Bruce Springsteen, Barbra Streisand, Michael Jackson and Bob Dylan. With the sale of CBS Records to Sony Corporation in 1987, Summer became president of Sony Music International, a grouping of 42 global music entities. In the last two years of his decade with Sony, he represented Sony Corporation in Brussels as primary interface with the Europeon Commission. It was in that capacity that he negotiated the expansion of time allotment for U.S. TV broadcast content.

Since his retirement from Sony in 1996, Summer has focused on the launch of multiple technology startups, become a winemaker in his home state of Connecticut, and with his late wife, Susan, assembled a prominent collection of British contemporary painting with a special interest in the career development of students at London's Royal College of Art.

He currently serves on CMU's College of Fine Arts Dean's Council.

Nominations and Past Recipients
Visit CMU's honorary degree website for information about the nomination process and a complete listing of past recipients.
Student Speakers
Undergraduate Student Speaker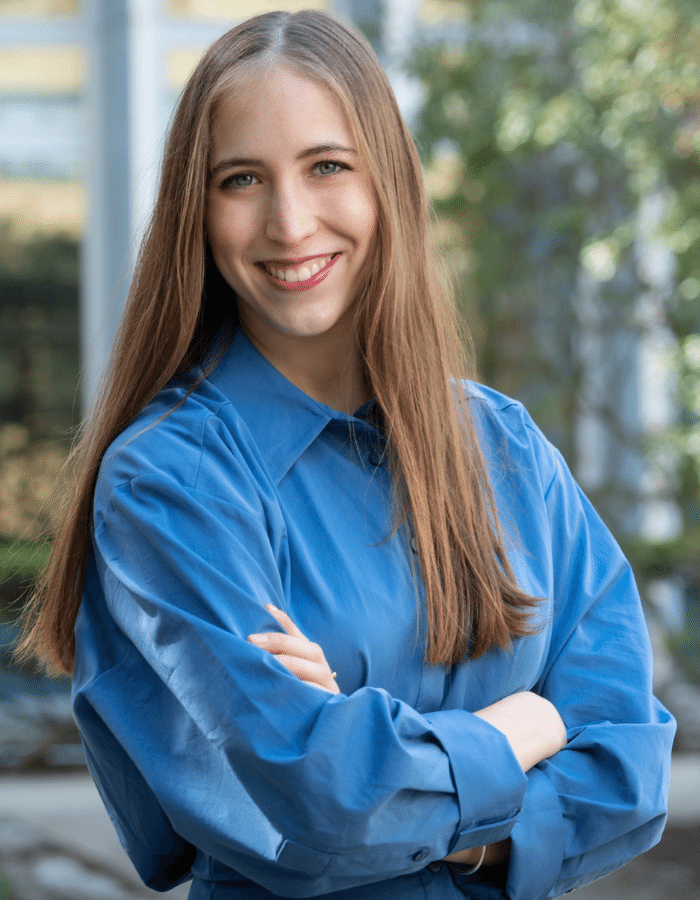 Cristina Pullen
Bachelor of Arts in Professional Writing
Additional Major in International Relations and Politics
Dietrich College of Humanities and Social Sciences
Cristina Pullen will graduate in May 2021 with Dean's List High Honors, receiving her Bachelor of Arts in Professional Writing with an additional major in International Relations and Politics.
In the Dietrich College, Pullen is a member of the Humanities Scholar Program and the Senior Honors Program. With Dietrich's support, she has also written her first book, "AI Made Easy." Pullen has served as vice president of the Panhellenic Council, a residential assistant for first-year gender-inclusive housing, a teaching assistant for both the English Department and the School of Computer Science, and an academic coach in Academic Development.
She has been active in the English Department Student Advisory Council, the Spanish and Latino Student Association and Delta Gamma. Outside of CMU, Pullen has traveled to Poland with Classrooms Without Borders for a Holocaust Study Seminar, France to document artificial intelligence and virtual reality projects, and Washington, D.C., for a semester abroad as a Cynthia Friedman Fellow.
Pullen was awarded the Senior Leadership Award for making an unparalleled impact in the community, leaving CMU better as a result of her leadership, vision and initiative, and through nomination of her department head and dean, admittance into the Andrew Carnegie Society Scholar Program for achieving academic excellence alongside volunteerism, leadership and involvement in student organizations.
As a technical writing Intern for Salesforce in 2019 and 2020, Pullen worked on content and user experience, created adoption strategies for consumers, and helped bridge communication between engineers and designers, sales and marketing teams, and cross-departmental managers.
Pullen will join Salesforce as a full-time technical writer in San Francisco, California, in July 2021.
Graduate Student Speaker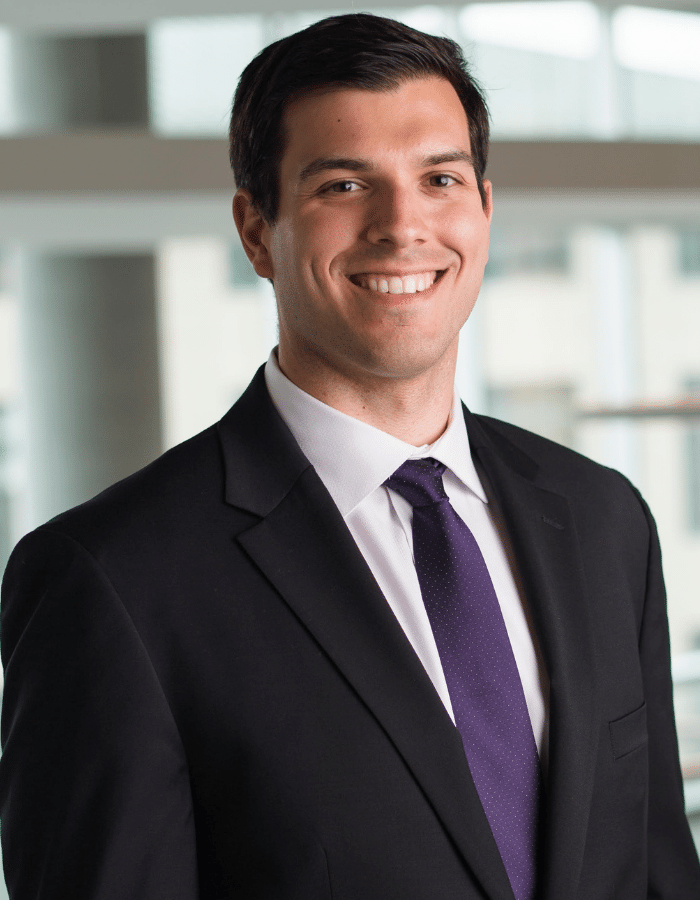 Frank Avino
Master of Business Administration
Tepper School of Business
Frank Avino is originally from Arlington Heights, Illinois, and earned his bachelor's degree in computer science from Northwestern University in 2015.
Before enrolling in CMU's Tepper School of Business, Avino was an IT operations analyst at PepsiCo, where he led a team of 13 associates to maintain software critical for PepsiCo's operations. At the Tepper School, Avino served students as executive vice president of the Tepper Business and Technology Club, chairman of the Graduate Business Association Wellness Committee, a member of the Tepper Consulting Club's advisory board, and a communication coach in the Accelerate Leadership Center.
Avino completed the Technology Strategy and Product Management track at the Tepper School and concentrated in strategy, business technologies and organizational behavior. Last summer, Avino interned with Deloitte Consulting as a summer associate, where he built a growth strategy for chemicals companies. He also volunteered with The MBA Response to coach small businesses struggling to survive in the pandemic.
In September, Avino received the Arjun V. Gokhale Spirit Award, an award given by the Tepper School to a returning MBA student who demonstrates academic excellence, a zest for life, dedication to teamwork and the ability to bring diverse people together.
Avino will join Deloitte Consulting in August as a senior consultant in New York City.