What if I am unable to attend due to time zone differences?
All registrants to the masterclass series will have access to the masterclass recording for 30 days to facilitate asynchronous viewing and additional study after the live classes. 
 I see 'Integral Steps' is the benefitting charity at the GoFundMe registration site, what is up?
Integral Steps is the not-for-profit organization collaborating with the VDM to host the Masterclass series. Charity.GoFundMe.com is a platform used by not-for-profit organizations to create campaigns and registration pages. The collaboration with Integral Steps permits us to create a registration page with the lowest fees and an embedded option for scholarship donations. 100% of the fees collected through the Masterclass GoFundMe portal are used exclusively for VDM activities (masterclass teaching fees, advertising, administrative costs).
Need a scholarship?
If you are in need of financial assistance to attend the masterclass series, please fill out this very short
scholarship request form
and we will be happy to help as much as we can. 
Want to give a scholarship to help others attend?
There are 2 ways to help:
Make a contribution when you register. Simply put a "Scholarship Fund Contribution" in your cart.
You can also choose your own amount. Scroll down to the bottom of the ticket column and make an additional donation here: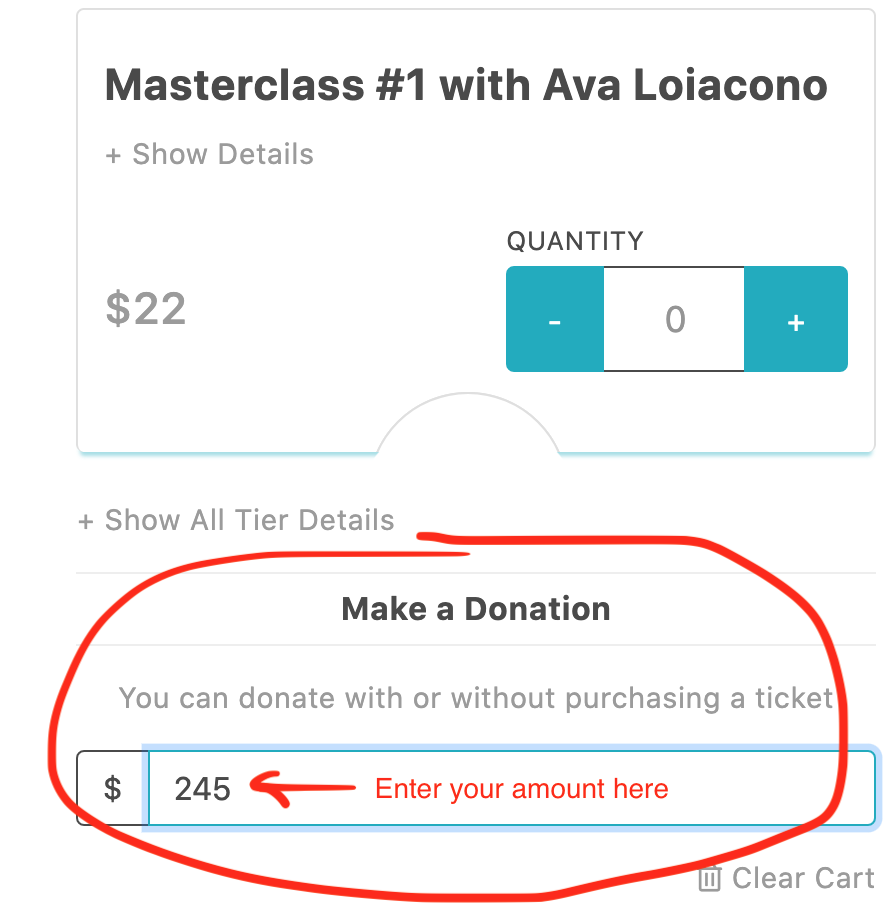 Note: All funds received through Integral Steps/VDM channels are reserved exclusively for VDM Scholarships and related VDM activities. The VDM thanks Integral Steps for providing much needed registration and accounting support.