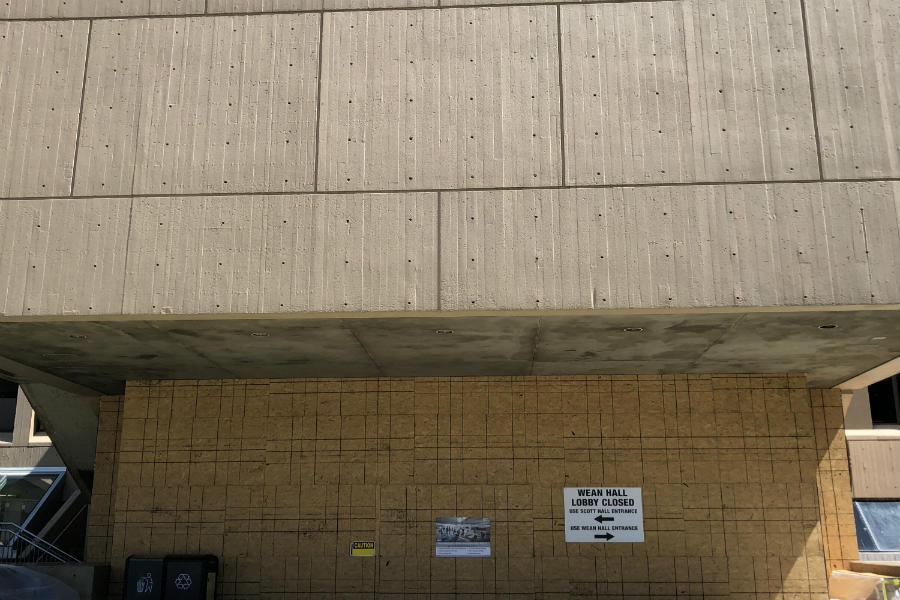 June 14, 2018
Wean Hall Entrance Closure
The front entrance of Wean Hall is closed for renovations over the summer. Signs have been posted by the University to two alternative entrances: through Scott Hall or Dougherty Hall. The Scott Hall detour has no steps. We also recommend using the walkway from Newell-Simon. 
Directions via Scott Hall: go to the left of the Wean construction on the path to Scott Hall. Once inside Scott Hall, take an immediate right, go down the hallway, and you will end up at the Wean elevators on the other side of the construction zone.
Wean Lobby and La Prima Espresso, located on the fifth floor of Wean Hall, will undergo a renovation throughout the summer and will reopen this fall. The goals of the project align with the strategic plan of the university and of Carnegie Mellon's Dining Services program: to improve the customer experience, support community, and encourage social interaction.
 The renovation is collaboratively funded by the President's Office, Provost's Office and Dining Services, and guided by goals of the Task Force on the CMU Experience to enhance campus infrastructure.
 The renovation of the dining venue and lobby area includes:
 A new entrance, expanding the Wean lobby area
Additional espresso machines and registers for increased speed of service
Improved traffic patterns and queuing, resulting in more circulation space and improved wait times
Enhanced indoor seating
New outdoor seating
Improved lighting
Expanded food and beverage offerings