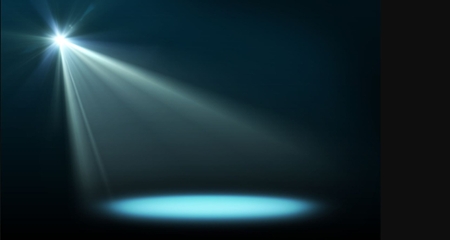 December 20, 2019
Spotlight on Courses and Open Courses List!
Take another look at these courses! Members may register online or call the office. Prospects may call the office.
Spoghtlight on Courses!
3174: Fly Fishing for Beginners (Michael Ginsburg, Steve Alber)
Wed 2:45 PM - 4:45 PM; 4 sessions; starting 3/4/2020, ending 3/25/2020
There's a thrill when catching a fish - a trout on a fly.  This course is about that thrill.  You will learn the basics of equipment, casting, fly selection, knots and reading the water. Object is, to catch a trout. Fly fishing was described by Dame Julia Berner in the 15th century.  In North America, we have a rich habitat and diverse insect life that support healthy trout populations.  There are other appealing aspects of trout fishing: equipment selection, stalking a fish, choosing the right fly, making the cast, playing the fish … and then releasing it to reproduce and fight another day.  And, it all takes place amid exquisite scenery because trout have the good sense to live in some of the most beautiful places on Earth.  The sport has adapted to lakes, farm ponds and the ocean. You can also learn the related arts of lying and embellishment.
3135: Everything You've Always Wanted To Know About Disease (Stephen Fisher)
Mon 9:30 AM - 11:00 AM; 6 sessions; starting 1/6/2020, ending 2/17/2020; Class Skip Dates : (No class on 1/20/2020)
This course will focus on medical topics that are currently in the news and on questions that participants may have regarding disease, medical treatment, or medical science. Dr. Fisher will invite guest speakers appropriate to the topics selected.
3189: The History of Professional Baseball in Pittsburg (Dave Fortun)
Thu 9:30 AM - 11:00 AM; 5 sessions; starting 1/9/2020, ending 2/6/2020
Pittsburgh has a rich tradition in professional baseball that originated in 1887 with the arrival of the Pittsburgh Alleghenies to the North Shore. The 20th century was highlighted by championships won not only by the Pirates but also by the Negro League teams representing Pittsburgh: the Homestead Grays and the Pittsburgh Crawfords. In this course, the histories of these franchises will be joined with the histories of the Pittsburgh ballparks. Special attention will be paid to Hall of Fame players, batting champions, players whose numbers have been retired, and champion teams. A trip to PNC Park and/or a guest appearance by a Pittsburgh baseball authority will enhance the rich legacy of professional baseball in Pittsburgh, a legacy familiar to many Osher members.
3197: Have You Ever Wanted To Act On Stage? (C.R. Thomas & Nancy Santangelo)
Wed 1:00 PM - 3:00 PM; 6 sessions; starting 3/4/2020, ending 4/15/2020; Class Skip Dates : (No class on 4/8/2020
Whether or not you've had previous acting experience, you are encouraged to enroll in this class. The workshop meets 6 times for 2-hour rehearsals and an evening performance on the date of the last class. Each class involves practical instructions, hands-on rehearsals, and acting suggestions. Thomas's original one-act plays are written to give you a significant acting part, without having to memorize any lines. Selected plays are distributed at the first class where each member auditions for a role. You will act in a staged-reading play performance while holding your script, following stage blocking, and wearing a full costume. If you are aware of scheduled or potential conflicts during weeks 5 and 6, consider enrolling in a future class. Arrive 15 minutes early only for the first class for informal interaction. A PR form will be emailed to you. Please complete it and bring it with you.
3125: The Female Sleuth: Gender Norms and Mysteries (Phyllis Kitzerow)
Thu 11:15 AM - 12:45 PM; 4 sessions; starting 1/9/2020, ending 2/6/2020; Class Skip Dates : (No class on 1/16/2020)
This course will focus on the development of the female sleuth and her growing popularity. From Miss Silver and Miss Marple to the tough present day female sleuths, we will trace gender norms and their contraventions. The class will be a combination of lecture, video, and readings. Students will be expected to buy one paperback to read and discuss in class. This course is not a literature course.  I will be teaching as a sociologist and will not toss around literary terms or possibly even recognize them. My interest is in the application of sociological concepts to mystery fiction. My background in reading mysteries, starting with Nancy Drew and continuing to the present, will be combined with my background in sociology and my interest in gender. I invite people interested in that combination to join me in exploring these three strands even though your favorite author may never be mentioned.
Open Course List
Session One - January 6th-February 28th, 2020
| | | | | | |
| --- | --- | --- | --- | --- | --- |
| ID | Class Name | Start Date | End Date | Num. of Sessions | Daily Class Times |
| 3166 | A Knitting Circle (Barbara Gengler) | 1/7/2020 | 2/4/2020 | 5 | Tue 2:45 PM - 4:15 PM |
| 3201 | A Short History of Happiness (Joseph Givvin) | 1/6/2020 | 2/10/2020 | 5 | Mon 1:15 PM - 2:45 PM |
| 3186 | Aging Without Growing Old (Richard Kalla) | 2/19/2020 | 2/19/2020 | 1 | Wed 9:30 AM - 11:00 AM |
| 3196 | Agricultural Collectivization In A Russian Region (Charles Hier) | 1/7/2020 | 2/11/2020 | 6 | Tue 9:30 AM - 11:00 AM |
| 2962 | America's Role In The 20th Century To Today (Arthur Goldberg-3) | 1/16/2020 | 2/13/2020 | 5 | Thu 3:15 PM - 4:45 PM |
| 3191 | An Introduction To Sikhism (Christine Asenjo) | 1/6/2020 | 2/3/2020 | 4 | Mon 3:15 PM - 4:45 PM |
| 3212 | Beginning Painting In Acrylics (Francine VandenBerg) | 1/6/2020 | 2/17/2020 | 6 | Mon 10:00 AM - 12:00 PM |
| 2987 | Being With John F. Kennedy  (Stephen Russell) | 1/8/2020 | 2/5/2020 | 5 | Wed 11:15 AM - 12:45 PM |
| 3139 | Bridge: Play of the Hand (John Olmsted) | 1/9/2020 | 2/13/2020 | 6 | Thu 9:30 AM - 11:00 AM |
| 3171 | City Of Asylum@Alphabet City: Pittsburgh Worldwide Hub Where Writers And Artists Convene (Anne Billiet Lackner) | 2/25/2020 | 2/25/2020 | 1 | Tue 10:30 AM - 12:30 PM |
| 3235 | Continuing Painting In Acrylics (Francine VandenBerg) | 1/6/2020 | 2/17/2020 | 6 | Mon 12:30 PM - 2:30 PM |
| 3238 | Creative Process of CMU's School of Drama Plays (Richard Block) | 2/20/2020 | 4/23/2020 | 2 | Thu 5:30 PM - 6:30 PM |
| 3020 | Emerging Legal Issues (David DeFazio) | 1/8/2020 | 2/12/2020 | 6 | Wed 2:45 PM - 4:45 PM |
| 3135 | Everything You've Always Wanted To Know About Disease (Stephen Fisher) | 1/6/2020 | 2/17/2020 | 6 | Mon 9:30 AM - 11:00 AM |
| 3155 | Feeling Better—Therapeutic Exercise And Stretching Class (Mark Spanos) | 1/7/2020 | 2/11/2020 | 6 | Tue 10:00 AM - 11:30 AM |
| 3160 | First Fridays At Redeemer (Ann Labounsky) | 2/7/2020 | 4/3/2020 | 3 | 12:00 PM - 1:00 PM |
| 3216 | Get Fit - A Fun Latin Cardio Workout (Connie Pollack) | 1/8/2020 | 2/26/2020 | 8 | Wed 1:15 PM - 2:30 PM |
| 3051 | Gone With The Winds (James Gorton) | 1/14/2020 | 2/11/2020 | 5 | Tue 3:15 PM - 4:45 PM |
| 3205 | Grass Roots Organizing (Janis Ramey) | 2/20/2020 | 2/20/2020 | 1 | Thu 9:30 AM - 11:00 AM |
| 3120 | Great And Notable Novels Read And Revisited (Schinhofen;Rosenblum;Lazaroff; St Clair) | 1/9/2020 | 3/19/2020 | 6 | Thu 1:00 PM - 3:00 PM |
| 3222 | Homer's Worlds: An Introduction To The Iliad (Karen Bowden Cooper) | 1/9/2020 | 2/6/2020 | 5 | Thu 1:00 PM - 2:30 PM |
| 3175 | Host Family Program for International Students (Christine Asenjo) | 2/18/2020 | 2/18/2020 | 1 | Tue 3:15 PM - 4:45 PM |
| 3114 | Independent Art Study (Gary Bates) | 1/10/2020 | 2/14/2020 | 6 | Fri 1:00 PM - 3:00 PM |
| 3147 | IRA Distribution Strategies (Bud Kahn) | 1/10/2020 | 2/14/2020 | 5 | Fri 9:30 AM - 11:00 AM |
| 3111 | It's Good To Be Queen! A Woman's Financial Reign (Roselyn Wilkinson) | 1/7/2020 | 2/4/2020 | 5 | Tue 3:15 PM - 4:45 PM |
| 3117 | Move It Or Lose It At Friends  (Elsa Limbach) | 1/16/2020 | 2/20/2020 | 6 | Thu 10:00 AM - 11:30 AM |
| 2881 | National Aviary Veterinary Hospital Lecture And Tour (Pilar Fish) | 2/26/2020 | 2/26/2020 | 1 | Wed 10:00 AM - 12:00 PM |
| 3124 | Neuromodulation: A Drug-Free Approach (Wendy Ye) | 2/26/2020 | 2/26/2020 | 1 | Wed 9:00 AM - 11:00 AM |
| 3137 | Pleasures Of Poetry (Judith Robinson) | 2/17/2020 | 2/24/2020 | 2 | Mon 1:00 PM - 3:00 PM |
| 3119 | Regenerative Medicine (Bryan N. Brown) | 2/20/2020 | 2/20/2020 | 1 | Thu 1:00 PM - 3:00 PM |
| 3188 | Short Stories: Diversity In The Microcosm (Helen-Faye Rosenblum) | 1/6/2020 | 2/17/2020 | 6 | Mon 3:15 PM - 5:15 PM |
| 3218 | Staying Healthy In A Toxic World (Patricia Spear Lemer) | 1/8/2020 | 2/5/2020 | 5 | Wed 1:00 PM - 2:30 PM |
| 3200 | Such Friends: Max Perkins and Ernest Hemingway (Kathleen Dixon Donnelly) | 2/20/2020 | 2/20/2020 | 1 | Thu 11:15 AM - 12:45 PM |
| 3211 | Tai Chi Ch'uan - Long Form, First Half Of Section 2 (Judith Crow) | 1/6/2020 | 2/24/2020 | 7 | Mon 10:00 AM - 11:30 AM |
| 3181 | Tamburitzan Kolo Dancing (George Schexnayder) | 1/8/2020 | 2/12/2020 | 6 | Wed 10:00 AM - 11:30 AM |
| 3142 | The Art Of The City (Katie Trupiano) | 1/27/2020 | 4/20/2020 | 3 | Mon 4:00 PM - 5:30 PM |
| 3125 | The Female Sleuth: Gender Norms and Mysteries (Phyllis Kitzerow) | 1/9/2020 | 2/6/2020 | 4 | Thu 11:15 AM - 12:45 PM |
| 3226 | The Genius Of Henry James, Encore (Carol Zisowitz) | 1/7/2020 | 2/11/2020 | 6 | Tue 9:30 AM - 11:00 AM |
| 3189 | The History of Professional Baseball in Pittsburg (Dave Fortun) | 1/9/2020 | 2/6/2020 | 5 | Thu 9:30 AM - 11:00 AM |
| 3131 | The History Of The Future: How To Learn From The Past (Nico Slate) | 2/25/2020 | 2/27/2020 | 2 | Tue 1:30 PM - 3:30 PM |
| 3227 | The Power Of Exercise For Older Adults (Bill Presutti) | 1/27/2020 | 2/10/2020 | 3 | Mon 11:15 AM - 12:45 PM |
| 3132 | The Quark Gluon Plasma (Leonard Kisslinger) | 2/18/2020 | 2/18/2020 | 1 | Tue 11:15 AM - 12:45 PM |
| 3192 | Thinking Outside Of The Zoning Box (Beatrice Spolidoro) | 2/18/2020 | 2/18/2020 | 1 | Tue 3:15 PM - 4:45 PM |
| 3164 | Threats in Cyberspace (Randy Weinberg) | 1/8/2020 | 2/5/2020 | 5 | Wed 11:15 AM - 12:45 PM |
| 3183 | Universal Basic Income: What's It All About? (Donald Carter) | 2/18/2020 | 2/18/2020 | 1 | Tue 1:00 PM - 2:30 PM |
| 3127 | Verbal Self Defense For Women (Jackie Umans) | 2/26/2020 | 2/26/2020 | 1 | Wed 11:15 AM - 12:45 PM |
Session 2 - March 3rd-April 24th, 2020
| | | | | | |
| --- | --- | --- | --- | --- | --- |
| ID | Class Name | Start Date | End Date | Num. of Sessions | Daily Class Times |
| 3167 | A Knitting Circle (Barbara Gengler) | 3/3/2020 | 4/7/2020 | 6 | Tue 2:45 PM - 4:15 PM |
| 3234 | Beginning Painting In Acrylics (Francine VandenBerg) | 3/2/2020 | 4/6/2020 | 6 | Mon 10:00 AM - 12:00 PM |
| 3232 | Being Kind (Ron Symons) | 3/18/2020 | 4/15/2020 | 5 | Wed 10:00 AM - 11:30 AM |
| 3172 | City Of Asylum@Alphabet City: Pittsburgh Worldwide Hub Where Writers And Artists Convene (Anne Billiet Lackner) | 4/21/2020 | 4/21/2020 | 1 | Tue 10:30 AM - 12:30 PM |
| 3148 | Computer Vs. Humanity (James Morris) | 3/3/2020 | 3/31/2020 | 5 | Tue 11:15 AM - 12:45 PM |
| 3136 | Contemporary Comedic Genius: Jon Stewart  (Martin Marshall) | 3/3/2020 | 4/14/2020 | 6 | Tue 11:15 AM - 12:45 PM |
| 3157 | Create Trendy Jewelry (Gerry Florida) | 4/13/2020 | 4/13/2020 | 1 | Mon 11:15 AM - 12:45 PM |
| 3113 | Cruise Ship Accidents And Disasters (Benjamin Wechsler) | 3/6/2020 | 4/24/2020 | 6 | Fri 3:15 PM - 4:45 PM |
| 3173 | Decision Making (Rosa Averbach) | 4/7/2020 | 4/21/2020 | 3 | Tue 11:15 AM - 12:45 PM |
| 3143 | Embracing A Green Lifestyle (NancyMartin, Sarah Shea) | 3/3/2020 | 3/31/2020 | 5 | Tue 9:30 AM - 11:00 AM |
| 3180 | Enjoying the New Yorker (John & Maureen Brown) | 3/2/2020 | 4/6/2020 | 6 | Mon 11:15 AM - 12:45 PM |
| 3207 | Enrich Life With Improv Comedy! (Brian Gray, Chris Leone) | 3/18/2020 | 4/15/2020 | 4 | Wed 1:00 PM - 3:00 PM |
| 3156 | Feeling Better—Therapeutic Exercise And Stretching Class (Mark Spanos) | 3/3/2020 | 4/7/2020 | 6 | Tue 10:00 AM - 11:30 AM |
| 3146 | Flares Of Memory (Linda Hurwitz) | 3/9/2020 | 4/6/2020 | 5 | Mon 9:30 AM - 11:00 AM |
| 3174 | Fly Fishing for Beginners (Michael Ginsburg, Steve Alber) | 3/4/2020 | 3/25/2020 | 4 | Wed 2:45 PM - 4:45 PM |
| 3149 | From Arrest To Trial (Errol Miller) | 3/5/2020 | 4/9/2020 | 6 | Thu 9:30 AM - 11:00 AM |
| 3217 | Get Fit - A Fun Latin Cardio Workout (Connie Pollack) | 3/4/2020 | 4/1/2020 | 5 | Wed 1:15 PM - 2:30 PM |
| 3162 | Golden Age Mysteries (Mark Banister) | 3/5/2020 | 3/26/2020 | 4 | Thu 11:15 AM - 12:45 PM |
| 3197 | Have You Ever Wanted To Act On Stage? (C.R. Thomas & Nancy Santangelo) | 3/4/2020 | 4/15/2020 | 6 | Wed 1:00 PM - 3:00 PM |
| 3140 | Improve Your Party Bridge Skills (John Olmsted) | 3/3/2020 | 4/7/2020 | 6 | Tue 3:15 PM - 4:45 PM |
| 3115 | Independent Art Study (Gary Bates) | 3/6/2020 | 4/24/2020 | 6 | Fri 1:00 PM - 3:00 PM |
| 3219 | Intermediate French Conversation (Veronique Schreurs) | 3/6/2020 | 4/3/2020 | 5 | Fri 2:45 PM - 4:45 PM |
| 3204 | Intro To Cryptic (British) Crossword Puzzles (Cherie Maharam) | 3/6/2020 | 3/20/2020 | 3 | Fri 9:30 AM - 11:00 AM |
| 3210 | Let's Play Duplicate Bridge! (Marcia Taylor) | 4/1/2020 | 4/15/2020 | 3 | Wed 11:15 AM - 12:45 PM |
| 3206 | Liberty and No Excise! (Denise Cummins, Tracie Liberatore) | 4/14/2020 | 4/21/2020 | 2 | Tue 11:15 AM - 12:45 PM |
| 3118 | Move It Or Lose It At Friends (Elsa Limbach) | 3/12/2020 | 4/16/2020 | 6 | Thu 10:00 AM - 11:30 AM |
| 3138 | Naked to the Bone: A Brief History of Medical Imaging (Richard Daffner) | 3/5/2020 | 4/2/2020 | 5 | Thu 9:30 AM - 11:00 AM |
| 3130 | Professional Ethics And Architecture With Case Study (Omer Akin) | 3/4/2020 | 4/1/2020 | 5 | Wed 3:15 PM - 4:45 PM |
| 3052 | Respighi! (James Gorton) | 3/3/2020 | 3/24/2020 | 4 | Tue 3:15 PM - 4:45 PM |
| 3126 | Singing In A Choral Class (Connie Rapp) | 3/5/2020 | 4/16/2020 | 6 | Thu 1:00 PM - 2:30 PM |
| 3202 | Six Steps to Becoming a More Logical Thinker (Joseph Givvin) | 3/2/2020 | 4/6/2020 | 6 | Mon 2:45 PM - 4:15 PM |
| 3193 | Steelworker Litigation (Carl Frankel) | 3/6/2020 | 4/3/2020 | 5 | Fri 1:00 PM - 2:30 PM |
| 3215 | Surviving Cyberwar (Charles Glassmire) | 3/2/2020 | 3/30/2020 | 5 | Mon 2:45 PM - 4:45 PM |
| 3182 | Tamburitzan Kolo Dancing (George Schexnayder) | 3/4/2020 | 4/8/2020 | 6 | Wed 10:00 AM - 11:30 AM |
| 3134 | The Birth Of America And Its Constitution (Arthur Goldberg-1) | 3/5/2020 | 4/2/2020 | 5 | Thu 3:15 PM - 4:45 PM |
| 3128 | Verbal Self Defense For Women (Jackie Umans) | 4/15/2020 | 4/15/2020 | 1 | Wed 11:15 AM - 12:45 PM |
| 3194 | Wellness In An Energetic and Electromagnetic World  (Robert Brown) | 3/4/2020 | 4/1/2020 | 5 | Wed 1:00 PM - 2:30 PM |
| 3129 | Writing For Fun And Exercising Your Imagination (Ruth Drescher) | 3/4/2020 | 4/8/2020 | 6 | Wed 1:00 PM - 2:30 PM |