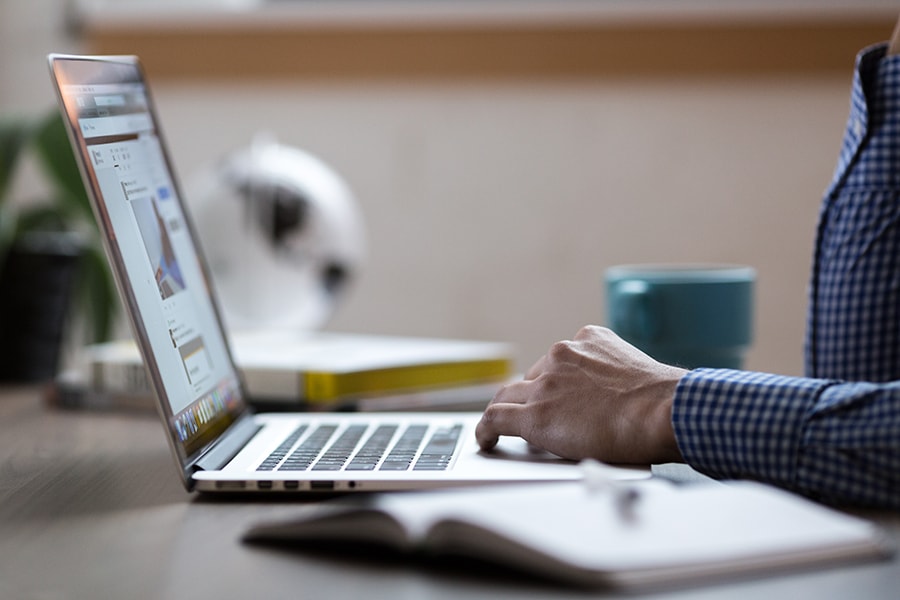 December 03, 2019
Winter 2020 Registration is NOW OPEN for members and prospects!
If you plan to take classes with Osher at CMU in the Winter term, the online registration system is NOW OPEN TO MEMBERS ONLY. Navigate to edu/osher and click on "Member Sign In" to begin!
If you are offered to go onto a waiting list – do it!  Once registration is underway, the rooms are officially assigned based on enrollment.  Those on the waiting list get first priority for the open seats.
There have been a number of changes made to our winter courses since the catalog was printed.  Please review the changes at the bottom of this email to see they effect any courses you want to enroll in.
For step-by-step directions on how to register, please watch the registration video on the right side of the Member Sign-In page.
If you do not know your username or password, please do not call the office. You will get a much faster response by sending your request by email; email osher@cmu.edu.
When you go into the system to register, you are looking for courses that say "ADD TO CART" – these are the Winter 2020 courses.  If you see Enrolled, Closed, or Call to Register – these are Fall 2019 courses.  If you want to register for one of them, call the office.
It is important to check out and PAY!After you are done adding courses to your cart, click on "view cart" in the gray box at the top of your screen and then the yellow "checkout" button. Be sure to agree to the refund policy by checking the boxes next to each course, click the green "checkout" button, and follow the steps to enter your credit card information. You will also receive a separate payment receipt.  If you did not put in your credit card information, or you do not get confirmation emails, you did not complete your registration.
During checkout, there is a green "Donate to Osher" button. Do not click this button if you plan to donate to Osher 4.0 Capital Project! To donate to Osher 4.0, please go to: cmu.edu/osher/donate-to-4.0!
You will know your registration has been successful because you will immediately receive a course conformation for each course and/or notice of being on the waiting list. 
Don't walk away from your registration; if you do not checkout and pay within 30 minutes of starting to register, the courses will automatically drop all your selected courses from your cart and you'll need to start over.
Please volunteer to be an Osher Ambassador (OA) – To do so, fill out the "Volunteer to be an Osher Ambassador" in the Quick Links section (red box at bottom) of the Osher at CMU homepage (cmu.edu/osher).
Interesting registration facts:
Regardless of when you register, whether it is today, tomorrow, or next week, you will probably get into most, if not all, of the classes you want.  Be patient, more seats are often added and most courses do not have a waiting list at the start of the term. 
If you see that a course is full, go onto the waitlist.  Most courses have an initial seat limit of 35.  There is a very good chance you'll get in. 
If you are interested in coming to campus on a particular day of the week, type into the search box the day of the week you are interested in and all courses held on that day of the week will be listed. 
If there are popular courses you definitely want to take, register for those classes first, and make sure you check out! You can always go back and add classes at a later time.
We do surprise registrations to give everyone an equal chance to register.
The following are changes made to the Winter 2020 Calendar:
| | | | | |
| --- | --- | --- | --- | --- |
| Course Title |  ID | When | Where | Course Change |
| Contemporary Comedic Genius: Jon Stewart (Martin Marshall) | 3136 | Tue 11:15 AM - 12:45 PM; 6 sessions; starting 3/3/2020, ending 4/14/2020; Class Skip Dates : (No class on 4/7/2020) | Mellon Institute Auditorium | Location |
| AARP Smart Driver 8-Hour Initial Course (David Zimmer) | 3220 | Tue 1:00 PM - 5:00 PM; 2 sessions; starting 2/18/2020, ending 2/25/2020 | Wean 4707 | Time |
| Five African American Photojournalists: 1850-Present (Alan James) | 3214 | Wed 10:00 AM - 12:00 PM; starting 4/15/2020, ending 4/15/2020 | Wean 4707 | Date |
| The Power Of Exercise For Older Adults (Bill Presutti)  | 3227 | Mon 1:15 PM - 2:45 PM; 3 sessions; starting 1/27/2020, ending 2/10/2020 | Wean 4708 | Time |
| Neanderthals: Fact, Fiction, And Fate (Adam Davis) | 3224 | Mon 3:15 PM - 4:45 PM; 2 sessions; starting 4/13/2020, ending 4/20/2020 | Wean 4708 | Date |
Courses with Description Changes
Course Title
 ID
When
Where
Course Change
Masters Of Modern Architecture II (Jeffrey Swoger)
3185
Fri 11:15 AM - 12:45 PM; 6 sessions; starting 1/10/2020, ending 2/14/2020
Wean 4708
Title & Description
 
We continue our survey of master architects that began in Chicago with the earliest skyscraper. This part of the three-part survey looks at the International Style we saw in the work of Mies van der Rohe, then moves on to several men who defy categorization and ends with the beginnings of Postmodernism. We will review the incredible careers of Eero Saarinen and his father, Eliel; I.M. Pei; Kenzo Tange, Skidmore, Owings and Merrill; Kevin Roche John Dinkeloo; Marcel Breuer; Luis Barragan; Louis Kahn; Robert Venturi; and Philip Johnson John Burgee. Discussions around style, execution and aesthetics will be encouraged.
Political History Of The Middle East-Story Continues (Ram Kossowsky)
3122
Tue 11:15 AM - 12:45 PM; 6 sessions; starting 3/3/2020, ending 4/7/2020
Wean 4708
Description
 
Last year we managed to cover the history of Syria, and described the background and potential solution to the Israeli-Palestinian conflict. In this class we will discuss the history and current affairs of the other entities of the M.E - Saudi Arabia, USA, Oman, Iraq. An important input will be a discussion of Islam, the origins of Radical Islam and how it affect current interrelations in the M.E, including Israel.