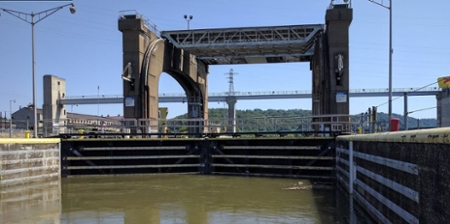 May 31, 2018
Our 3 Rivers: Key to Economic Health & Quality of Life
This course is FULL. No more registrations are accepted.  
Participants will learn through field trips, site visits and presentations of the economic, environmental, recreational, cultural, and community importance of our rivers, the inter-relationship of those interests, and how these competing demands are being met and balanced. The field sites include walking and some climbing. Dress code requires slacks and shoes with enclosed toes.
Rich Lockwood and Jim McCarville recruited experts related to these multifaceted waterways. Rich recently retired as Chief of Operations and Readiness of the US Army Corp of Engineers, Pittsburgh District, and is a licensed Mariner and expert on the Marine Transportation System and River Information Services. Jim retired as Executive Director of the Port of Pittsburgh Commission after a 40-year career in ports and waterways.