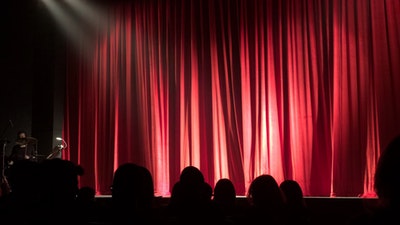 October 04, 2019
Fall 2019 Osher Acting Group
Join us for an afternoon of comedy at this FREE Osher Student Event!!!
The Carnegie Mellon Osher Acting Workshop
Wednesday, October 16, 2019, 1:30 PM Sharp!!
Wilkins Community Center, 7604 Charleston Ave, Pittsburgh
Two original plays written by Study Leader, C. R. Thomas and produced by Study Leader, Nancy Santangelo: Go To Satana and Hey, Bernice!!! Here's Your Freakin Cat!!!
Both plays are co-directed by students in the "Have You Ever Wanted to Act On Stage?" class.
Reservations not required.  Reception immediately following the performance.  Parking is available in the lot at the Wilkins Community Center or on the street.
Come see fellow Osher members perform.  The actors and co-directors include: Linda Brown-Thomas, John Gill,  Joy Moravitz, Larry Perl, Marilyn Perl, and Rita Steinmetz.