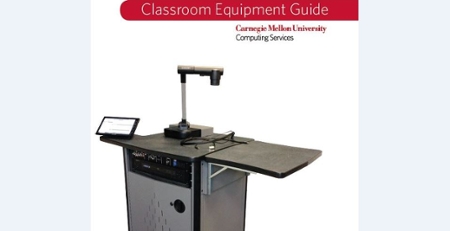 May 18, 2018
Audiovisual Problems
By Lyn Decker, Executive Director
"Once again the video equipment did not work on the 2nd day…Why does Osher refuse to acknowledge this problem and make corrections, e.g. simplify the process?"
Recently we received this complaint on one of the Survey Monkey course evaluations, to which I want to respond.
First, I must confess that I, too, have had problems with the equipment during presentations.  It is frustrating!  Every time I did, I have to admit, it was because of me.  I was nervous, went too fast, or maybe didn't follow the steps in order.  I know this happens to some of our study leaders too. 
Osher's AV equipment is state-of-art and used throughout the CMU campus.  This sophisticated equipment has the ability to recognize many types of devices, both old and new, and is able to operate many types of operating systems.  It takes a couple of minutes for the system to recognize what it is working with.  Our equipment mimics what CMU uses, so we can be supported by the university.  All of our equipment was updated within the last two years.
Our records show that 95% of our AV troubles are human error.  Problems range from the owner's laptop, iPad, or other device being unplugged, not updated, or the operator does not know how to use their own equipment in Presentation mode.  These problems are out of our control.
We do a lot to overcome class down time:
Before each term, we offer all study leaders AV training and an opportunity to practice in their assigned classrooms.  Many take us up on this offer but some do not, even though they know it is their responsibility to know how to use their own equipment and our system.  This is something we cannot manage.

Before each session, we encourage all interested members to take one of our AV training classes offered a week before classes start.  The hope is that someone in the class will offer assistance to get the system up and running should the SL run into trouble. 

If no one steps up, the Osher office should be called to help.  We have the cameras in the room so staff can quickly assist remotely.

To further help, we have posted instructions on the wall next to the equipment and provided a how-to video on our YouTube account that gives visual directions.  Anyone can watch the video to learn how to use the system - if you have not taken a class or watched the video, please do so.  It really isn't hard.