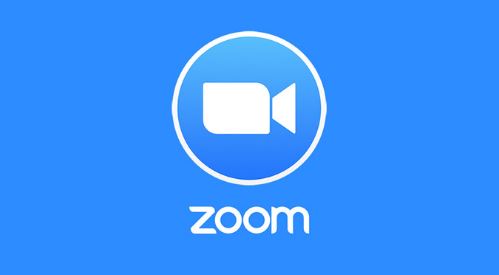 April 08, 2020
Summer 2020 Courses: Prepare for online courses with Zoom
As we get ready to begin our summer term, we are faced with a new challenge: continuing our courses online. Though we cannot run all the courses that we planned to offer, we are working with Study Leaders to offer many of our courses through Zoom, an online conferencing platform.
In order to prepare our membership for our transition to online courses, we are offering four training courses:
ID 3438: Monday, April 20th at 10AM

ID 3439: Tuesday, April 21st

 at 1PM

ID 3440: Wednesday, April 22nd at 10AM

ID 3441: Thursday, April 23rd at 1PM

ID 3442: Friday, April 24th at 10AM
Please register online using the ID number provided, or by emailing osher@cmu.edu. Spots are limited, so please register as soon as possible! You must be registered to attend the training. An hour before the trainings start, we will send the access code and password to those who are registered.
For best performance in the online training courses, check to see if your computer has a camera and a microphone. These will be necessary to participate in the online class. We also recommend going to zoom.us and downloading the program to your computer or tablet before the day of the course.
Please see excerpts from out "Zoom Tips and Hints" Article that was posted March 20, 2020.
Click here for full "Zoom Tips and Hints" Article
Learning Zoom - Additional Resources:
The Zoom website provides a great deal of help on its own site (see below). This is the definitive source, so please view any videos or read any online help that applies. And, DO PRACTICE beforehand. (YouTube also has a number of videos on using Zoom.)
Getting Started: https://support.zoom.us/hc/en-us/categories/200101697 
Zoom Help Center (short videos - one minute each): https://support.zoom.us/hc/en-us 
Zoom FAQ: https://support.zoom.us/hc/en-us/articles/206175806-Top-Questions#h_12512067-340a-4ca9-8d5b-f52a7ed016fb
Suggestions For Online Participation
Get your tech ready early. Well in advance of class, consider re-starting your computer (always good advice, right?), and make sure you address any software updates that might cause an interruption.
Plug in your tech. If you're using a laptop or tablet, plug it in, as video will use your battery quickly.
Use a headset if you have one. Get your headset ready and on. This can really help sound quality, decrease distractions, and keep class discussions private, if you don't have a quiet or private physical space.
Tidy your computer desktop. If you will be sharing your screen, pre-set the applications, tabs, and windows you will be using, and close any tabs or windows you don't want others to see.
Log in early. Many Osher online courses will be open early. If the host has allowed early login, do so. Take a moment to test your microphone and video one more time.
Mute your microphone when not speaking. This is important to avoid unintended interruptions and distracting background noise (including typing on your keyboard). The Mute control is at the bottom left of your screen.
Stop your video if you must move around your quarters during the meeting.
Use the Chat feature to ask questions without interrupting the speaker.
Look your best. Lighting should come from in front of you or from the side, in order to best light your face. Keep your background clear of distractions. Look at your webcam, not at the screen
Finally, be sure to run a virus checker on your computer periodically. Your computer needs protection, too. Beware of email scams and sites offering deals simply too good to be true.