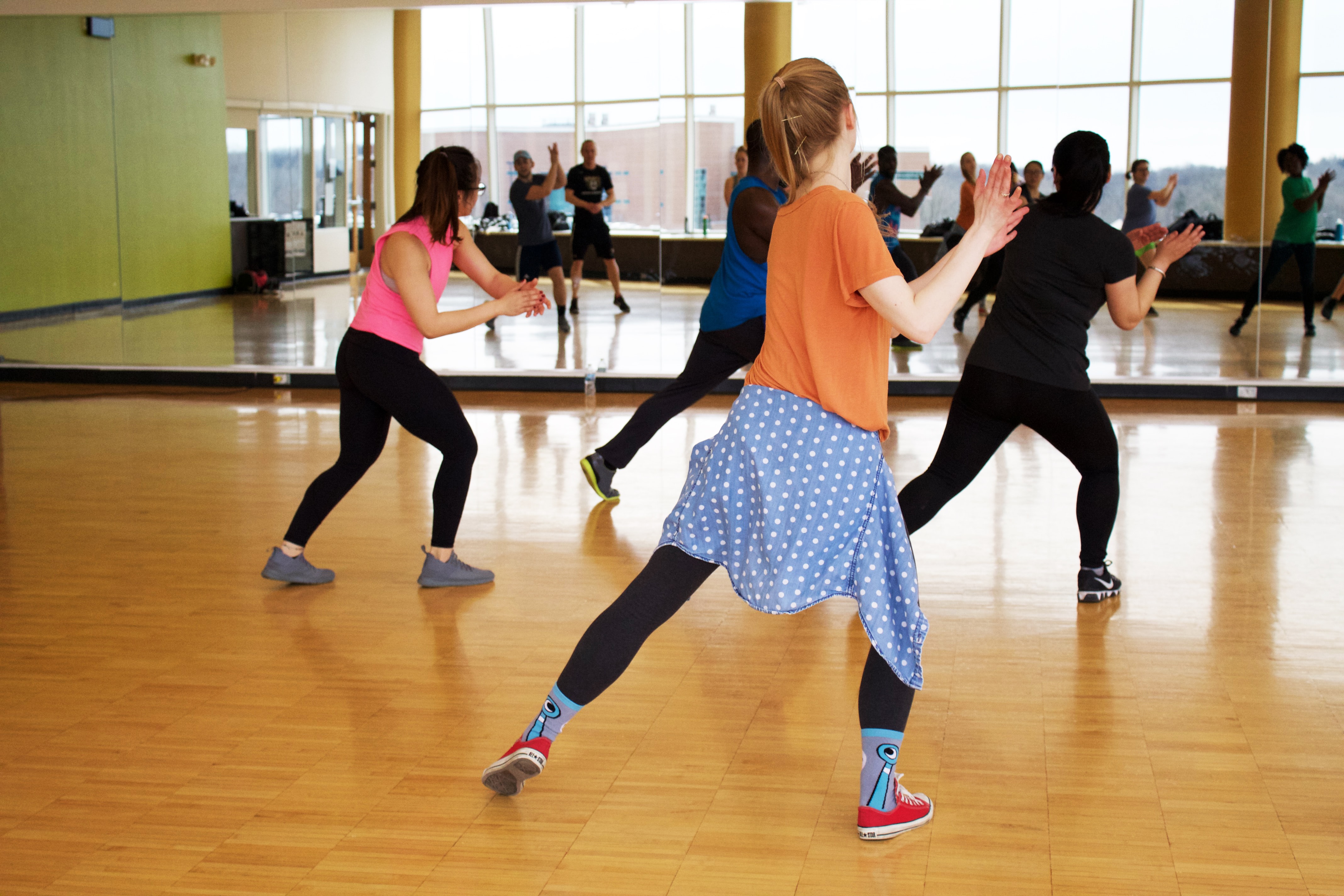 April 01, 2020
Get Fit - A Fun Latin Cardio Workout
Join instructor Connie Pollack as she leads her class in an energizing workout. She invites Osher at CMU members to join her class for the remainder of the Winter 2020 session.
This course will be held on Zoom. Course is scheduled for Wednesday's from 1:15 PM - 2:30 PM, ending 4/29/2020.
You may register this course online for ID 3217, or by sending an email to osher@cmu.edu.
Description
Are you looking for a NEW way to jazz up your exercise routine and make exercise fun? Then you will like this NEW 60-minute course! Come groove to an energetic mix of hip-hop, international, and Latin-inspired music and dance movements like the cha-cha, salsa, samba, and more. This class embraces all levels of ability by providing step-by-step instruction, demonstration, and modified moves. No prior experience is necessary! It's a great way to build your cardio fitness while having fun and is perfect for both men and women of any age and fitness ability. Each class consists of warm-up exercises, aerobic/Latin cardio movements, and cool down. Please wear comfortable shoes and bring a water bottle. No mat or hand weights are required.
Instructor Biography: Connie Pollack
Connie Pollack has been teaching aerobic dance to adults for the past 15 years at Congregation Beth Shalom. She loves singing and dancing to music and enjoys choreographing energetic and fun routines. With a degree in health and physical education, she taught physical education to students of all ages for 15 years before obtaining her master's degree in school counseling and transitioning to the field of college consulting. Currently, she works as a private college counselor in Squirrel Hill and helps students with their college or graduate school selection and application process, and tutors students in English, writing, reading, and test prep. She has always been passionate about teaching, encouraging fitness and exercise, and volunteering in her community.