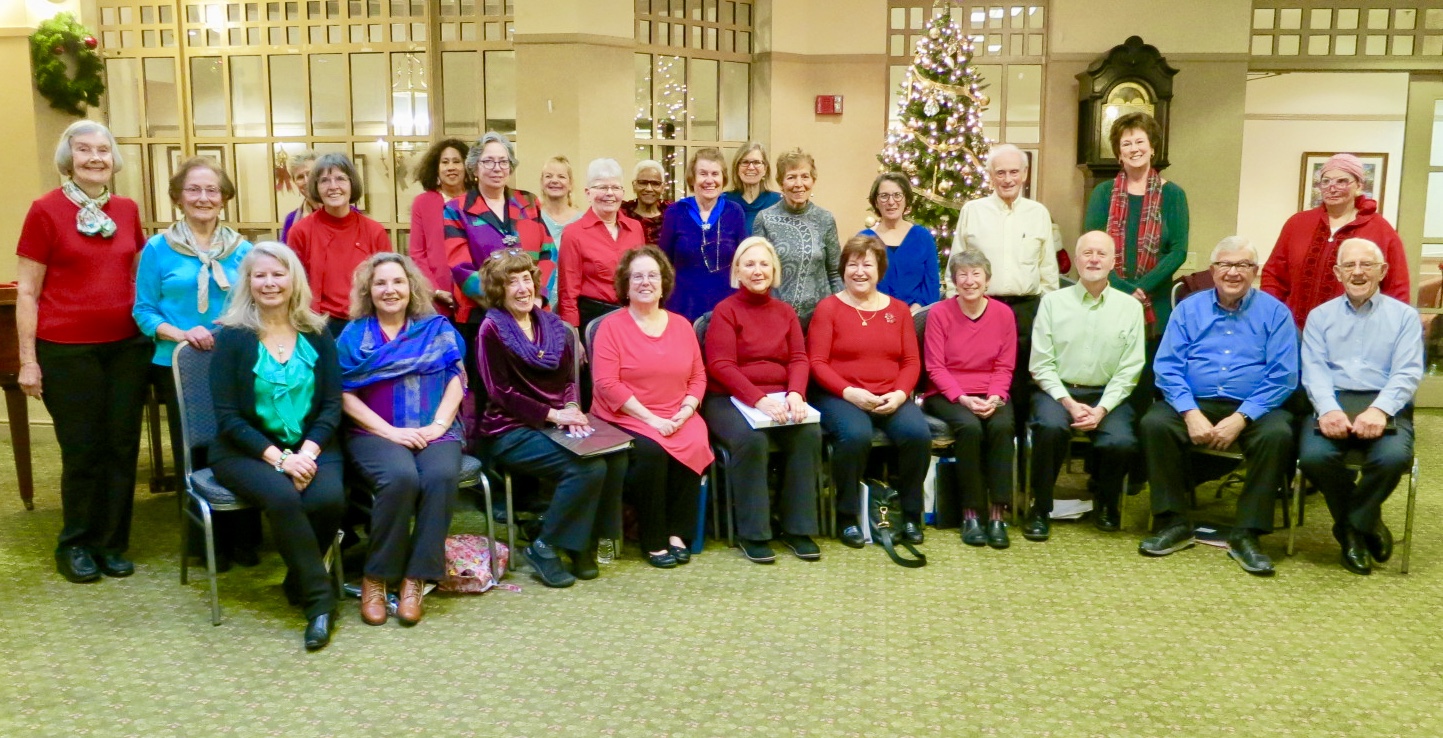 December 20, 2018
CMU Choral Class Celebrates 15th Year!
On Friday Dec 14, the CMU Choral Class celebrated its 15th year by singing at Canterbury Place to a very receptive audience.  We were joined by members of the Pitt Osher choral class. 
 The idea of performing at the end of the term was first proposed by our charter member, Al Diorio, in 2003! 
 Besides singing at various senior care venues throughout the city, we have also performed at Children's Hospital, the VA hospital and for one of the Osher holiday parties.  The class members work hard, have fun and are wonderfully supportive of each other.