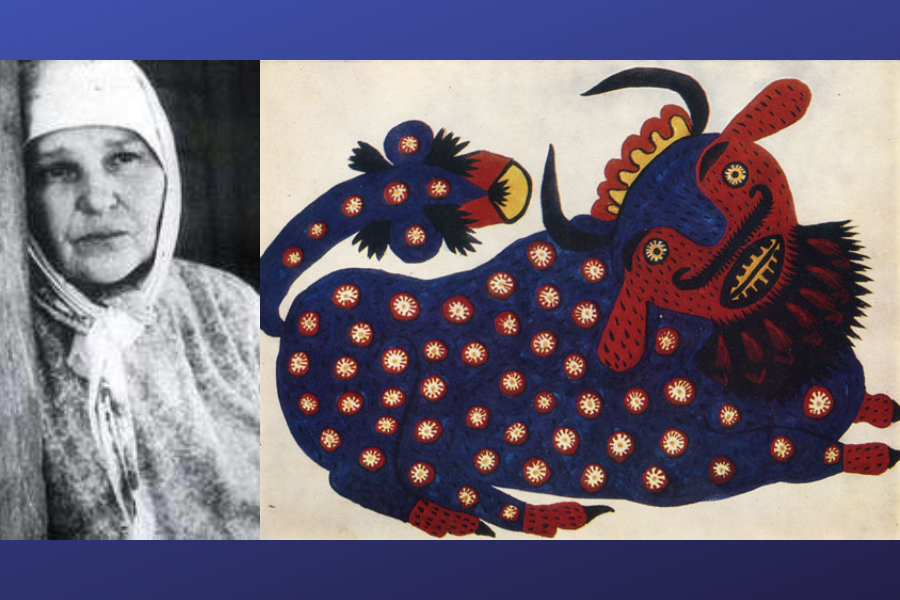 January 13, 2023
*Next Week!* Osher at CMU Lecture Series presents "Maria Prymachenko: Ukrainian Folk Artist" by Cynthia Weisfield
Please join us for this lecture on Wednesday, January 18th, 2023 at 7:00 PM on Zoom.
Members may register by logging into the registration system and searching ID: 4610 or by emailing osher@cmu.edu.
Guests are welcome.
Maria Prymachenko is a beloved Ukrainian folk artist who created about 1,000 paintings during a long lifetime spent primarily in the rural village of Bolotnya.  Nevertheless, her fame as an artist spread leading to being awarded numerous honors worldwide.  This lecture will look at some representative samples of her work as they interplayed with her quiet life far from the hub of the art world.  We will also briefly discuss the historical forces that helped form Ukrainian culture as well as those forces that have tried, and are trying, to subjugate it.

Cynthia F. Weisfield is an art historian researching two primary areas of interest: Abstract Expressionism and the intersection of art with socio-political discourse.  In addition to writing, she teaches at several local venues.  Cynthia has a degree from the University of Chicago.  She lives in Mt. Lebanon.