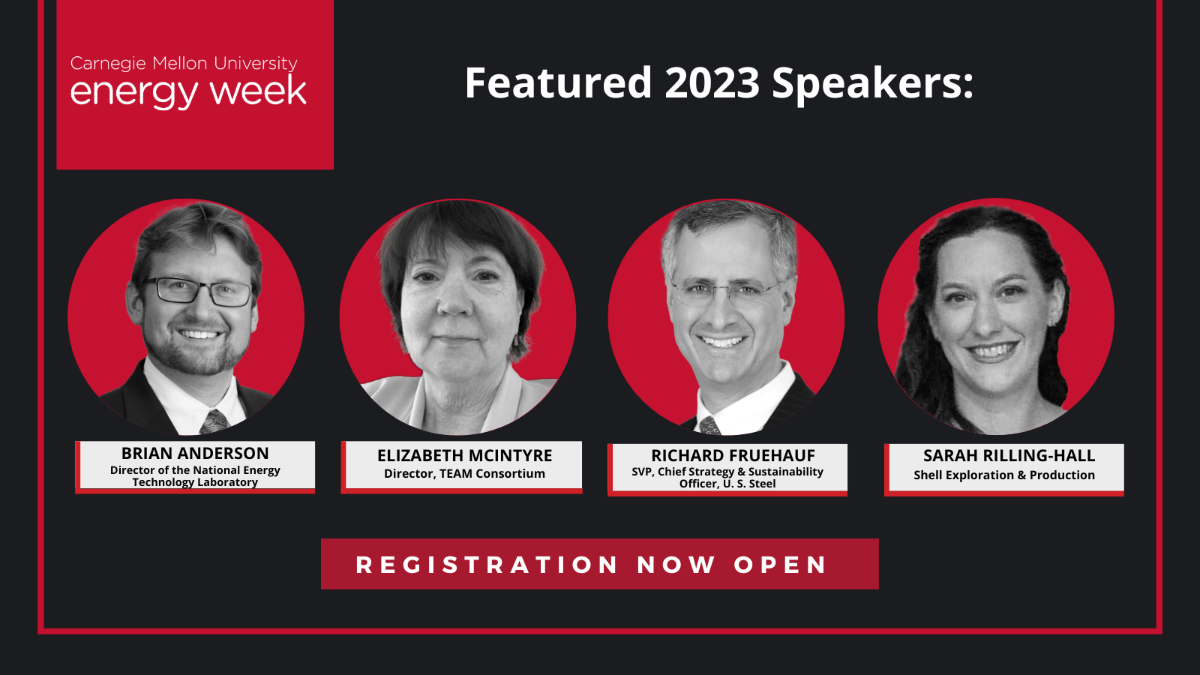 January 27, 2023
CMU Energy Week 2023 is back in-person!
CMU Energy Week 2023 is back in-person!
March 21-24, 2023
Carnegie Mellon University, Cohon University Center, Pittsburgh, PA

Join us in-person for CMU Energy Week 2023 as we facilitate dialogue on the challenges and opportunities in decarbonizing what many experts argue is the toughest sector to decarbonize: the industrial sector. 

Featuring leaders in energy such as Brian Anderson (Director of the National Energy Technology Laboratory), Elizabeth "Betsy" McIntyre (Director at TEAM Consortium), Richard Fruehauf (SVP, Chief Strategy & Sustainability Officer, U. S. Steel) and Sarah Rilling-Hall (Shell Exploration and Production) and many more to be announced each week!

Get involved in the discussion with energy experts, key influencers, students, corporate executives, and entrepreneurs from business, government, media, non-governmental organizations and academia for a week of learning, networking and innovation to combine forces and exchange ideas on the best paths to decarbonize the industrial sector through keynote talks, panel discussions, energy technology competitions, networking events and so much more.