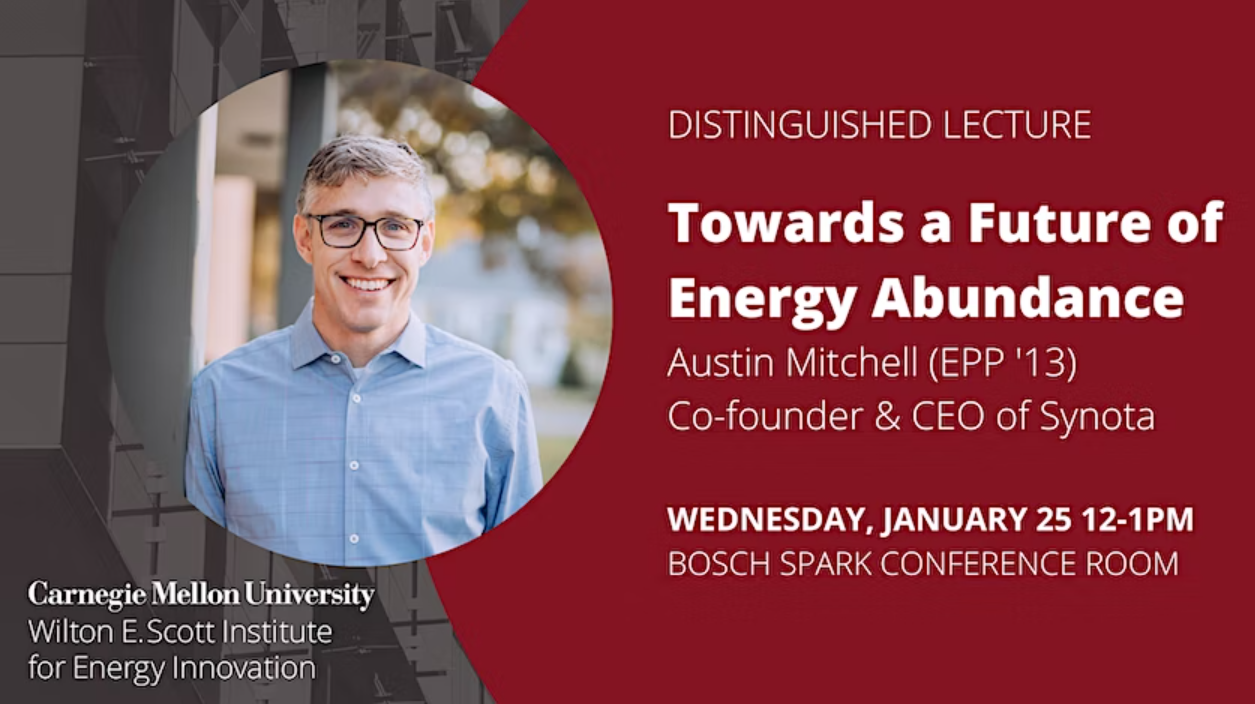 April 22, 2022
The CMU Scott Institute for Energy Innovation presents: Distinguished Lecture with Austin Mitchell
When: January 25th, 2023 at 12noon
Where: Bosch Spark Conference Room, Scott Hall
This presentation will cover 1) Austin's journey to entrepreneurship inclusive of his experiences at CMU and in the energy industry, 2) landscape of crypto, blockchain and energy, 3) differentiation of Bitcoin from other blockchain protocols, 4) solutions built on the Bitcoin protocol that will lead us towards a future of energy abundance and why we should all be hopeful about this future.
Speaker Bio:
Austin Mitchell is the Co-founder and CEO of Synota and has spent his career in the energy industry. He started in academia where his research informed energy and environmental policy at state and federal levels. Austin's energy expertise includes markets, utilities and regulation, business strategy, and risk management. He is passionate about solving the global problems of energy equity and access.
Austin holds a degree in Mechanical Engineering from the University of Dayton, and a PhD in Engineering & Public Policy from Carnegie Mellon University.
Austin is a proud father of two kids, loves to be active, and gives back to his community.
This event is free and open to the public. Space is limited, please RSVP to ensure a seat.
Lunch will be provided.