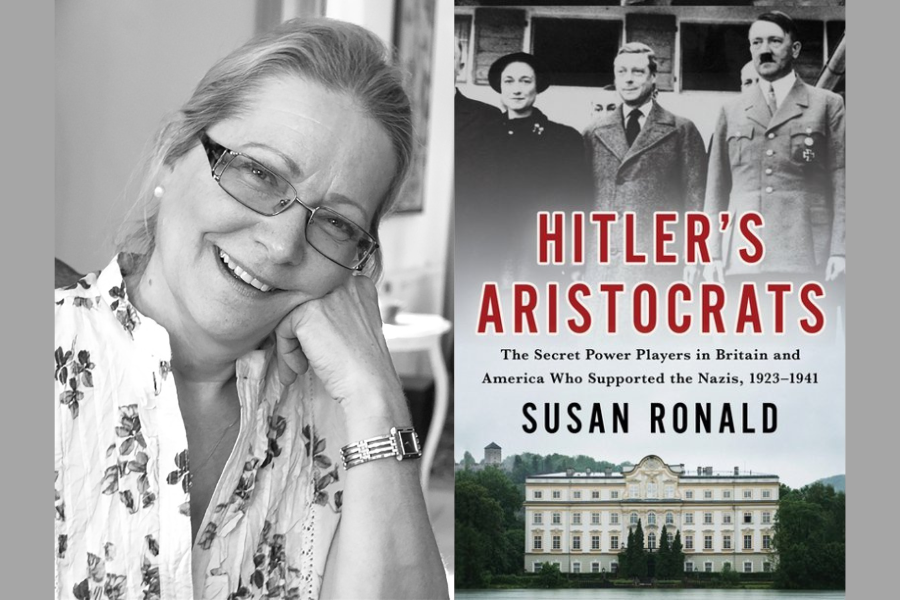 April 28, 2023
RESCHEDULED: Osher at CMU presents a Book Talk: Hitler's Aristocrats By Susan Ronald
Please join us for this lecture on Friday, Jun. 2, 2023 at 1:00 PM Zoom. Members may register by logging into the registration system and searching ID: 4691 or by emailing osher@cmu.edu.
In HITLER'S ARISTOCRATS: The Secret Power Players in Britain and America Who Supported the Nazi's, 1923-1941, Susan Ronald takes readers into the shadowy world of the aristocrats and business leaders on both sides of the Atlantic who secretly aided Hitler and Nazi Germany. Enlisting Europe's aristocracy, international industrialists, and the political elite in Britain and America, Hitler spun a treacherous tale everyone wanted to believe: he was a man of peace. Central to his deception was an international high society Black Widow, Princess Stephanie Hohenlohe-Waldenburg-Schillingsfürst, whom Hitler called "his dear princess." She, and others, conspired for Hitler at the highest levels of the British aristocracy and spread their web to America's wealthy powerbrokers. In a tale of drama and intrigue, HITLER'S ARISTOCRATS uncovers the battle between these influencers and those who heroically opposed them.

Susan Ronald, born and raised in the United States, is a British-American biographer and historian of more than half a dozen books, including Conde Nast, The Ambassador, A Dangerous Woman, Hitler's Art Thief, and Heretic Queen. She lives in rural England with her writer husband.