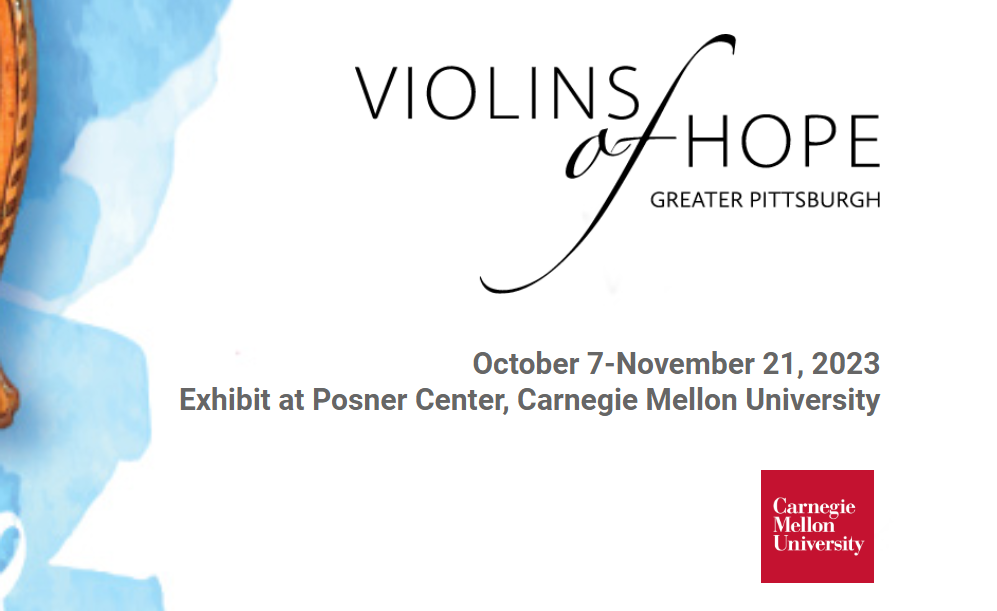 September 22, 2023
Violins Of Hope: "Tuning Out Prejudice: Building Bridges that Last"
The Violins of Hope Exhibit relates remarkable stories of string instruments played by Jewish musicians during the Holocaust. Each surviving instrument has a unique and inspiring story that connects both young and old to the history of the Holocaust in a deeply emotional, personal, and relatable way. Paralleling lessons of the past to present day issues is key to creating a future where diversity, equality, and inclusion are valued. 
This one-of-a-kind exhibit will be housed at the Posner Center on Carnegie Mellon University's campus. It will be open, free to the public*, from October 7-November 21, 2023. Individuals can experience the exhibit on their own or be guided by a trained docent. Group tours will also be available. In addition, time will be set aside for special tours to be given to middle and high school groups throughout Greater Pittsburgh.
Tickets Now Available!