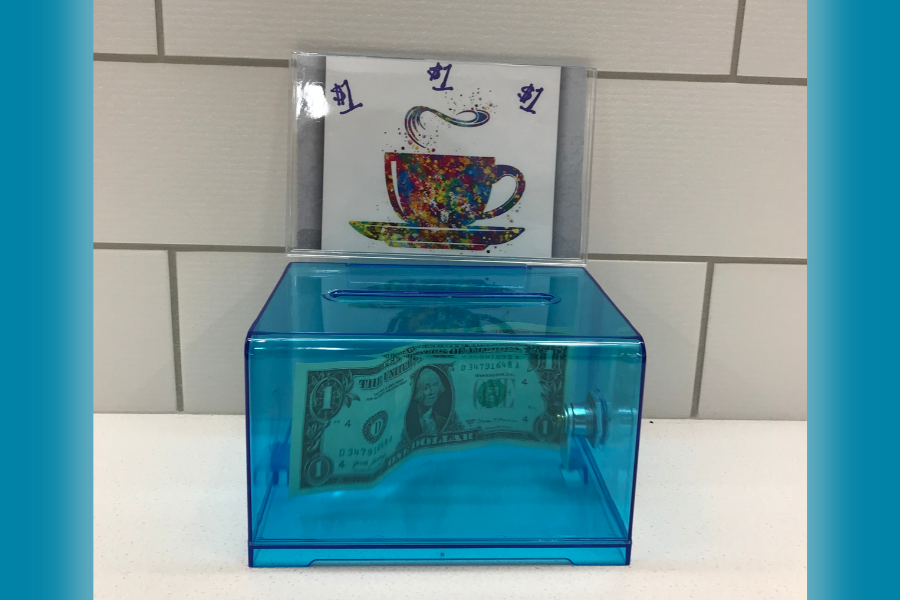 April 15, 2022
Coffee & Tea in the Lounge
By Stephanie Fall, Membership/Social Committee Chair
At long last, beginning on Monday, May 2nd, Osher members will finally be able to share some social time in our new lounge and schmooze over a cup of coffee or tea.
Keurig Coffee makers with a selection of regular and decaf coffee pods and hot water kettles with a selection of regular and decaf teas will enable members to help themselves to a warm beverage. Beverages will cost $1 for each serving. 

All beverage cups will require lids, so we are providing eco-friendly, compostable, triple-walled paper cups that do not require additional sleeves. 

The Osher at CMU Board has generously provided initial funding for this program; however, all future replenishments will depend on member's contributions of $1 per cup of coffee or tea. Please bring exact change to contribute to our beverage fund. 
The Membership committee is pleased to provide this benefit for members. With everyone's cooperation in keeping our new lounge clean and tidy, we will enjoy this benefit for years to come.