April 01, 2022
Chatham University Music Program presents "Ghosts of Ukraine Lecture-Recital"
SUNDAY, APRIL 10, 2022
7:00 PM – 9:30 PM
JAMES LAUGHLIN MUSIC CENTER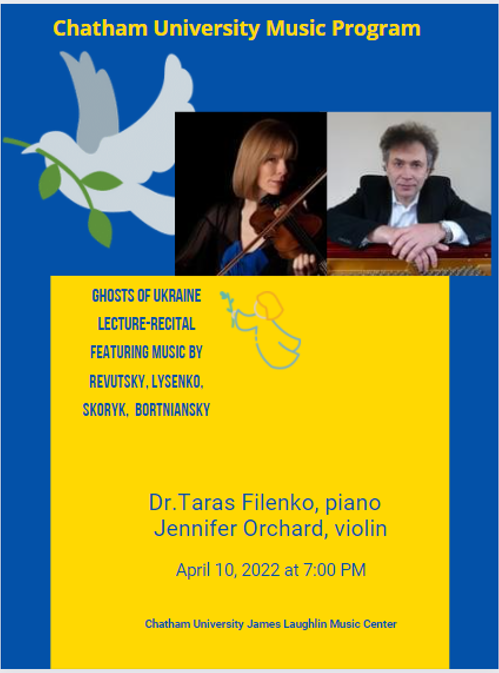 Dr. Taras Filenko, noted pianist and author, will share with the audience a slide presentation and performance, examining Ukrainian national identity through musical lens, with guest artist from Pittsburgh Symphony Orchestra, violinist Jennifer Orchard. Ukrainian culture is currently under a serious threat. In response, Dr. Filenko will explain how this is not, in his words, a new occurrence but the continuation of a historical cycle of suppression and resilience. With examples from Ukrainian composers of the 19th and 20thcenturies, Dr. Filenko will demonstrate the vitality and distinctiveness of Ukrainian culture, with a prayer for its future.
Fee : Donations to support humanitarian relief for Ukraine.