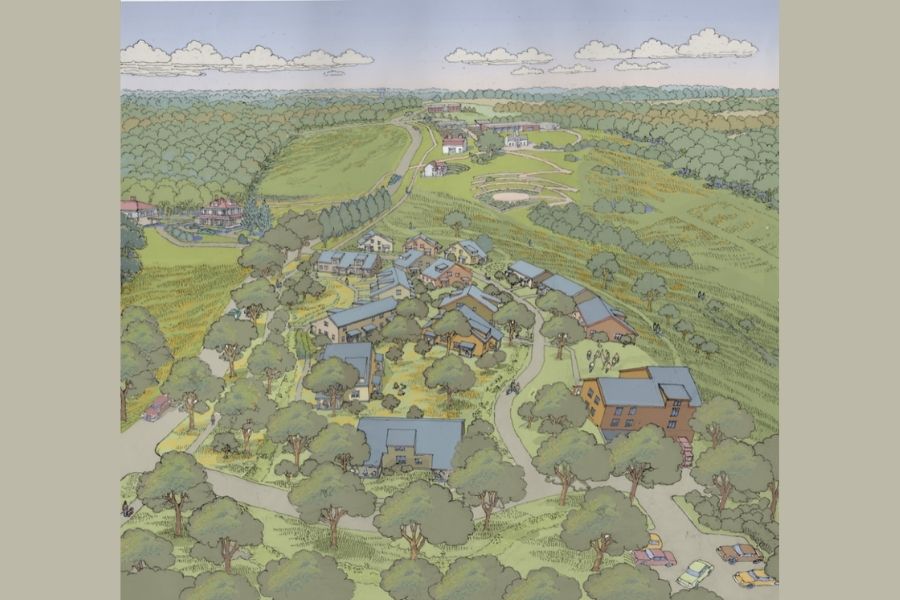 May 13, 2022
New Course for Summer 2022: Cohousing in Pittsburgh: Rachel Carson EcoVillage
Two new courses provide an introduction to Rachel Carson EcoVillage in Pittsburgh, a new cohousing community on Chatham's Eden Hall campus.  Set in the context of intentional communities today, the courses will discuss the creation of this unique on-campus community.  We will explore the design of the community, the development process that's unique to cohousing, and the social and ecological principles on which it's based.  Members of the community--prospective residents--will join the classes for an open class conversation.
Course 4427: Cohousing in Pittsburgh: Rachel Carson EcoVillage (Stefani Danes) is offered at Cyert Hall
Schedule: Weekly - Wed 11:00 AM - 12:30 PM; 4 sessions; starting 7/6/2022, ending 7/27/2022*
Summer registration is required to attend.
*Corrected dates
Stefani Danes is a founding member of Rachel Carson EcoVillage, a cohousing community to be built on Chatham University's Eden Hall Campus in Pittsburgh. As an architect, she designs urban affordable housing, cohousing, senior cohousing, and community facilities. She teaches courses on housing, intentional communities, and sustainable neighborhood revitalization in the School of Architecture at CMU. She is a graduate of SoFA's Sociocracy Leadership Training Course. Over the past ten years, she has visited more than forty communities in the US and Denmark, prepared post-occupancy evaluations, and has completed a course in cohousing development. She has been a presenter at two national cohousing conferences.