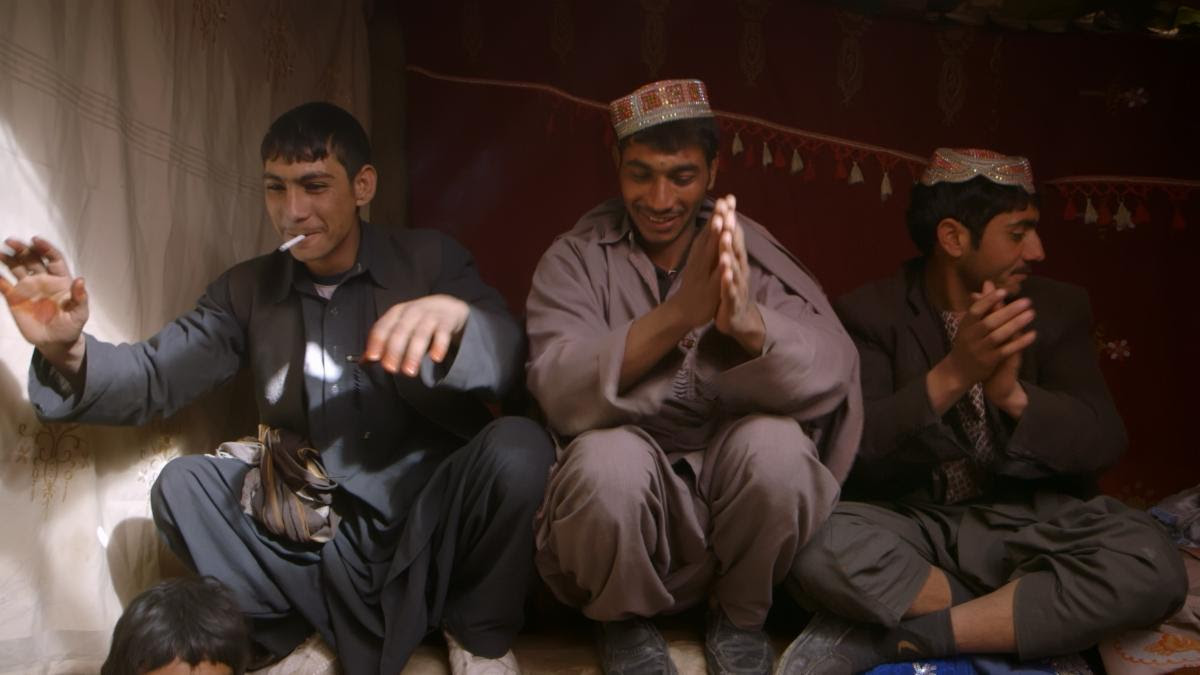 September 30, 2022
The CMU Center for the Arts in Society presents Afghan Dinner and a Movie Night: "Three Songs for Benazir"
October 12th, 5:00pm-6:30pm
Frank-Ratchye STUDIO for Creative Inquiry (CFA 111)
Click Here to RSVP by October 5th!
Join us for a buffet-style Afghan dinner provided by local caterer Zafaron and a screening of the award-winning Afghan short film, Three Songs for Benazir. The screening will be followed by a discussion with the filmmakers Elizabeth and Gulistan Mirzaei, hosted by CMU Scholar at Risk and Visiting Researcher of Afghan Cinema and Drama Habibullah Sorosh. 
This event is free, but space is limited. Please register via RSVP by Oct. 5.
Three Songs for Benazir is the story of a young man who—newly married to Benazir and living in a camp for displaced persons in Kabul—struggles to balance his dreams of being the first from his tribe to join the Afghan National Army with the responsibilities of starting a family. Nominated for an Academy Award, Three Songs for Benazir is the Winner of 13 awards, including the Cinema Eye Honors Outstanding Nonfiction Short.
Zafaron is an Afghan, woman-owned, cooperative catering company operating in Pittsburgh since 2020.
Born in the Ghazni province of Afghanistan Habib Sorosh received his Bachelor of Cinema and Theater from the Department of Fine Arts at Kabul University and Master of Art Criticism at Kazakh National Academy of Arts. For the past ten years Sorosh has been a professor at Kabul University in the Department of Fine Arts and Dramatic Literature. He is currently a Visiting Researcher in the Schools of Drama and Art at Carnegie Mellon University through the Scholars at Risk program. 
Elizabeth and Gulistan Mirzaei's films have been supported by the Tribeca Film Institute, CalHumanities, Women in Film, Points North Institute, IFP, and the Bertha Foundation. They founded Mirzaei Films to be an indigenous window into modern-day Afghanistan, making films that are recognized for their intimacy, rare access, and how they challenge perceptions of Afghanistan.
This event is co-sponsored by The Kim and Eric Giler Humanities Lecture Fund, The CMU Sustainability Initiative, The Humanities Scholars Program, and the Frank-Ratchye STUDIO for Creative Inquiry.