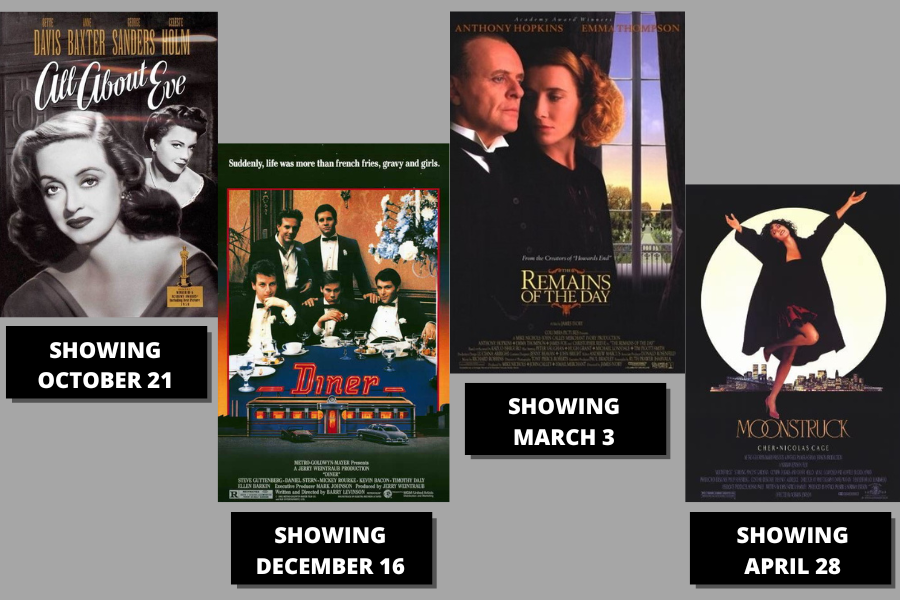 August 18, 2022
COMING SOON! A new, in-person SIG - Brownbag Lunch and a Movie
Select Fridays from 12:30pm-2:30pm beginning Friday, October 16th in the Osher Lounge, Cyert Hall.
Please register online for ID: 4490.
Watching movies together is a great social and learning experience. We are happy to announce that a new Special Interest Group will meet around lunchtime to view, and discuss, four great films. The group will meet the 8th week of each session from October until April.
There is no charge for attending the SIG. Members will bring their own brownbag lunch. However, a selection of drinks and desserts will be for sale by the Membership/Social Committee.
Those wishing to participate in the Brownbag SIG must be Osher members and vaccinated. Register for Course ID 4490 prior to the first showing in October.
For more information, please contact:
Osher membership and registration for the SIG is required for everyone in order to attend.
*Osher at CMU does not own the rights to these images.*
Upcoming Movies:

SHOWING
December 16

SHOWING
March 3

SHOWING
April 28