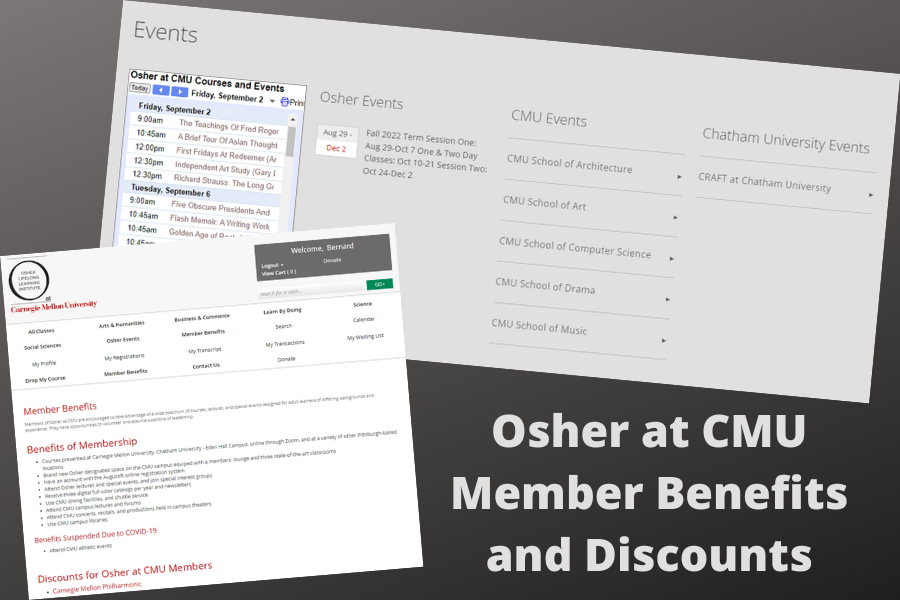 September 02, 2022
Events, Discounts, and Member Benefits - OH MY!
As the Fall 2022 semester gets started on the CMU and Chatham University campuses, here's a refresher on how to best utilize your member benefits and discounts! Your Osher at CMU Membership card grants you access to many events on the CMU and Chatham University Campuses, and it's your key to discounts at the universities' events and local theatres around town. 
2023 Membership cards will be delivered in early February, and your 2022 Membership card will be valid until your new one arrives. 
CMU Events & Chatham University Events
We routinely post events that are put on by Carnegie Mellon University and Chatham University. Unfortunately, both universities are so big, and it is hard to post each event separately. 
On the homepage of this website, we have a list of all of the CMU Schools and each link will connect you to their list of events. We also have a a list of the Chatham University events that are available to the public. We recommend checking these on a regular basis to see their offerings!
Member Benefits and Discounts
After logging into the Member Registration website, you'll find a page called "Member Benefits." We have listed all of the current benefits and discounts that are offered to Osher at CMU Members. This page is the ONLY place where our discount codes are listed for members.
Please note: These discounts and benefits could change at anytime, and we will do our best to update members to any new or discontinued benefits. Additionally, these discounts are for members only, and should not be shared with friends or family.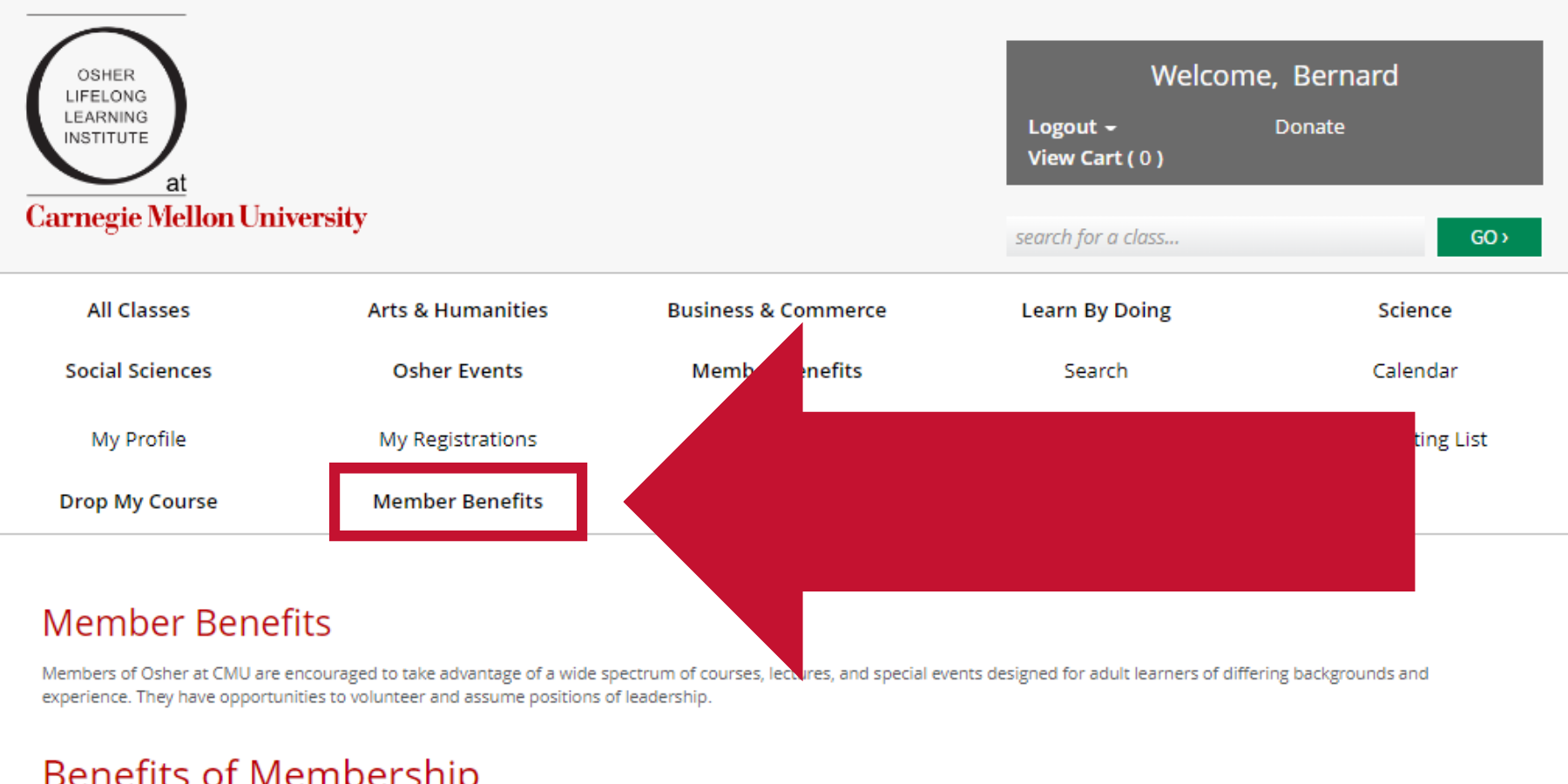 For more information about benefits and discounts, check out our Membership Benefits page within the online registration system!
Benefit Highlight: Use your 2022 membership card to take the CMU Shuttles!
With parking being difficult on campus, use your 2022 membership card to take the CMU shuttles to campus. There are a few routes around the area and the CMU shuttles drop off and pick up right outside the dorms on the corner of Forbes and Morewood - across the street from Cyert Hall! 
 Click here for shuttle information and schedules!