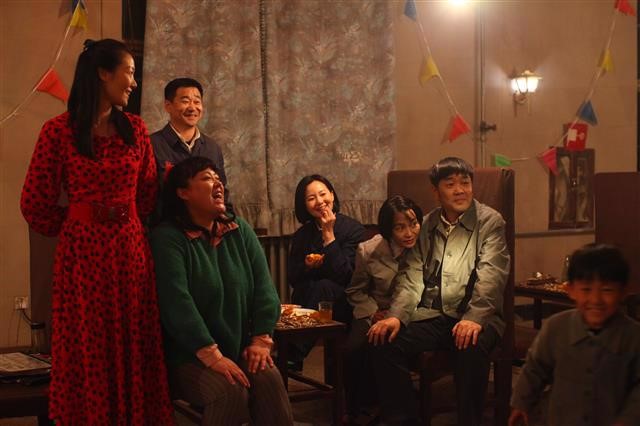 March 05, 2021
NEW: The CMU International Film Festival Presents: A virtual screening of the film "So Long, My Son"!
Directed by Wang Xiaoshuai
China | 2019 | 185 min
When: March 6 - 12
Where: Online
ABOUT THE FILM
In the mid-1980s, two families work together in a factory in northern China. They are very close. So are their sons, who were born on the same day. But then a tragic accident pulls the families apart and, as China's dramatic social transformation generates increasing inequalities, they follow very different paths both geographically and in economic terms. Will they ever be able to reconcile with one another and their shared but separating pasts? Moving backwards and forwards from the accident through four decades of Chinese history, acclaimed director Wang Xiaoshuai carefully constructs an epic, deeply moving drama of ordinary lives and severed connections in the midst of extraordinary social change.  
FILM STREAMING + TICKET INFO 

Tickets are on sale starting March 4 and viewing will begin March 6 - 12. Viewers will have until March 12 to watch the film regardless of when the ticket was purchased. After the inital viewing of the film, viewers will have a 48-hour window to finish watching. 
Register for the film and discussion in one easy step. You can sign up here at no additional cost with the "Virtual Screening + Live Discussion" package.

2020 Festival Passes will also be honored for this event. 
 
 
Live Zoom Discussion!
When: Thursday, Mar. 11 @ 6 pm EST
Where: Online
The CMU IFF invites you to a live discussion with the director, Wang Xiaoshuai. He was a pioneer of Chinese independent films in the 1990s and has gone on to garner a global reputation. His films have competed four times at the Cannes Film Festival. In 2010, he was appointed chevalier of the Ordre des Arts et des Lettres by the French Minister of Culture.
This discussion will be FREE and open to the public.  Advance registration is required. Spots are limited, so register now!
 
 
Almost Like the Real Thing!
The festival team has created an opportunity for anyone who would like to simulate a "real" festival event experience.  It's called "Almost Like the Real Thing" and will take place on the evening of Thursday, Mar. 11:
3:00 pm (EST) - View So Long, My Son online.
6:00 pm (EST) - Join a free live discussion on Zoom. Access to the discussion will not be restricted to people who participate in this simulation. However, advance registration is required and places will be limited.
We look forward to (virtually) seeing you there!