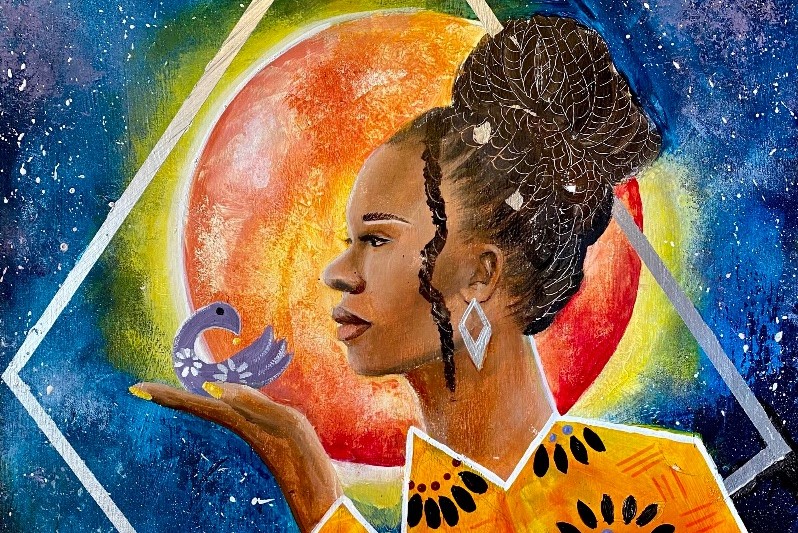 April 23, 2021
NEW: The CMU Center for the Arts in Society "Decolonized Futures" invites you to watch recordings of the the Re-Sound/Re-Vision Festival: Indigenous Pittsburgh and Otherwise Worlds
Audiopharmacy 
A concert with San Fransisco-based hip hop collective Audiopharmacy.
Recorded Friday, April 9 2021
Available on YouTube HERE

 

Roundtable Discussion
Afro/Black and Indigenous Futurisms
Moderated by CMU professor and Pittsburgh-based artist Alisha B. Wormsley. Invited speakers include Rasheedah Phillips of Black Quantum Future, Johnnie Jae of A Tribe Called Geek, and godfather of PowWowStep DJ Shub.
Recorded Saturday, April 10 
Available on YouTube HERE

 

Futures Concert  
Features new music by Sadie Buck and Melody McKiver, Tanya Tagaq's Sivunittinni arranged for saxophone quartet, and Jerod Impichchaachaaha' Tate's Ithánali/I Know with video by Mobey Irizarry Lambright. 
Recorded Saturday, April 10 
Available on YouTube HERE

 

Soundwalk 
Take a soundwalk through Pittsburgh using intentional listening to reorient yourself to places and soundscapes that you might typically ignore. Each soundwalk includes site-specific compositions that invite participants to actively reflect on the past, present, and future of Indigenous presence in Pittsburgh.
Launched Sunday, April 11 
An introduction is available on YouTube HERE 


This event is part of Alexa Woloshyn's Decolonized Futures project.
The CMU Center for the Arts in Society "Decolonized Futures" invites you to imagine otherwise worlds with four new works of Afro/Black and Indigenous Futurisms
"Sun Goddess"
by Morgan Overton   
"To fill the silence, sing softly"
by Tanaya Winder
"We belong to the land"
by Aria Evans
"The Keepers of the Land"
by Lisa J. Ellwood
---
"Sun Goddess"
by Morgan Overton
The phrase "otherwise worlds" comes from Otherwise Worlds: Against Settler Colonialism and Anti-Blackness, edited by Tiffany Lethabo King, Jenell Navarro, and Andrea Smith, which "hopes to model practices of reading and listening that create new possibilities for thinking of, caring for, and talking to one another" (2020, 5). Afro/Black and Indigenous Futurisms create possibilities to imagine such otherwise worlds, in which Black and Indigenous solidarity thrive and paths are built against and beyond settler colonialism. 
These themes will be further explored in the virtual Resound/Revision Festival: Indigenous Pittsburgh and Otherwise Worlds on April 9-11, 2021. The festival includes a concert with Audiopharmacy, a roundtable discussion on Afro/Black and Indigenous Futurisms, a concert of music by Indigenous composers, and the launch of the Indigenous Pittsburgh Soundwalk.
Click HERE to read more about Overton's painting, which was created for the festival.
---
"To fill the silence, sing softly"
by Tanaya Winder
Example of erasure poem technique
Artist statement: When envisioning an Indigenous future, I see us as happy, healthy, and thriving. We acknowledge our past soul wounds and continue to heal and grow from them. For this project, I took some of my more well-known poems that address the epidemic of murdered and missing Indigenous women. I did the erasure poem technique on these poems and blacked out all the parts that reference us being taken, murdered, or stolen. I then took the words that were left to create a new poem "To fill the silence, sing softly." In the future, in the end – love wins. We are able to "sew new memories into old scars," and our mouths hold all of our stories and songs, our fire. We carry our stories and we keep breathing.
Click HERE for the poem and images of Winder's erasure poem technique.
Tanaya Winder is an author, singer / songwriter, poet, motivational speaker and educator who comes from an intertribal lineage of Southern Ute, Pyramid Lake Paiute, and Duckwater Shoshone Nations where she is an enrolled citizen. She received a BA in English from Stanford University and a MFA in creative writing from the University of New Mexico. She co-founded As/Us: A Space for Women of the World [http://asusjournal.org/], a literary magazine publishing works by BIPOC women.
She is a recipient of the 2016 National Center for American Indian Enterprise Development "40 Under 40" list of emerging American Indian leaders and a 2017 First Peoples Fund Artists in Business Leadership fellow. 
 
Winder's poetry collections include Words Like Love and Why Storms are Named After People and Bullets Remain Nameless. Winder's performances and talks blend storytelling, singing, and spoken word to teach about different expressions of love and "heartwork." 
Website: www.tanayawinder.com
Instagram: @tanayawinder 
Twitter: @tanayawinder
---
"We belong to the land"
by Aria Evans
Through this corporeal exploration of a ladder, Aria reflects on societal messages that insist they climb the ladder: Ascend. Focus on vertical growth. But Aria questions the safety and isolation of this commitment to climbing the ladder. "I don't care about the ladder… The ladder doesn't care about me." Aria proposes a solution.
Click HERE for Evan's performance.
Aria Evans is a queer, Toronto-based, award winning interdisciplinary artist whose practice spans dance theatre; creation, performance and film. Aria draws on their experiences with Afro-Indigenous + settler heritage to capture meaningful social and cultural themes through their interactive art.
With a large-scale vision, collaboration is the departure point to the work that Aria creates with their company POLITICAL MOVEMENT. Advocating for inclusion and the representation of diversity, Aria uses their artistic practice to question the ways we can coexist together. With a personal interest in intimacy Aria creates work that centers the needs of the artists involved. www.politicalmovement.ca
---
"The Keepers of the Land"
by Lisa J. Ellwood
Today was not the day she was going to die.
He was here.
And if He was here, then she desperately needed not to be. 
The nondescript white man with his strange dark eyes, always dressed in a nondescript military uniform topped off by a black beret. 
Cat and mouse.  
Cat and mouse. 
Cat and mouse. 
He had dogged their steps since they landed on Fenwick Island. She had ceded to the wisdom of Lenape and Nanticoke family who'd said she needed to keep moving, but she was fairly certain now that posting up on Fenwick Island was not it. Her dreams — and nightmares — had led her to this godforsaken place but every cell in her body urged her to leave. Being a Philly girl put her at a distinct disadvantage out here in East Giblip Delaware during this supernatural apocalypse — and she didn't like it. 
 
Click HERE for the complete story.

Lisa J. Ellwood is an autistic, disabled Lenape and Nanticoke Native American writer, journalist, and disability advocate. Her tribal affiliations are the interrelated Lenape Indian Tribe of Delaware, Nanticoke Indian Tribe, and Nanticoke-Lenape Indian Tribal Nation – The Original People of the Delaware Bay Region. She is a Contributor to Indian Country Today and Energy News Network's Western Energy New Digest.
Her games writing includes Descendants of the Three Sisters, Dark New England, and Snowhaven. A graduate of Temple University, Lisa is from Philadelphia, PA and currently lives in Dunfermline, Scotland – the birthplace of Andrew Carnegie.