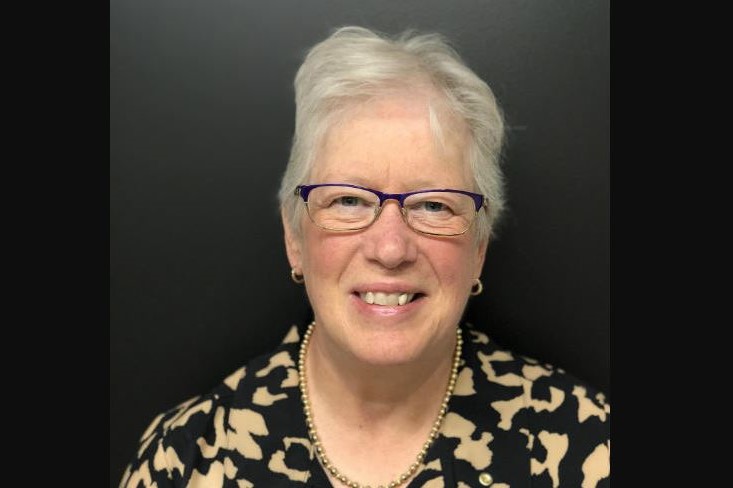 August 06, 2021
Get To Know our Marcia Taylor, Osher Board of Director's Vice President
Some people find intellectual stimulation in the knotty questions presented by the game of bridge, or which Beatles album is the best, or whether Dale Chihuly or Louis Comfort Tiffany is the greater glass artist.  But Marcia Taylor — who loves all of those things — is probably never happier than when she's debating what she calls "pure accounting theory."
Marcia, an officer of Osher at CMU, has just been appointed Vice President, where she will help the other officers navigate Osher at CMU's new post-pandemic life.  This comes after two years serving as the Osher Institute's treasurer, a job she pretty much aced, to no one's surprise.
This Chicago native worked for a national accounting firm after graduating from Bucknell University, and spent three plus decades in Mt. Lebanon, first as their director of finance and then assistant municipal manager. She won awards and national recognition as a member of the Government Accounting Standards Board, or GASB, which sets accounting practices for state and local (but not federal) governments.
That last position "was an incredible experience," she said, "the highlight of my career."  That's because she and the six other members could put their focus on theoretical issues, with an eye to improving how governments account for money going in and going out.  One of her proudest achievements at GASB was setting standards to require state and local municipalities to include pension liabilities, and also post-employment benefits in their financial statements — the kind of transparency which would give the public a far clearer picture of their government's financial health.
After retiring from her Mt. Lebanon post in 2013 and from GASB in 2015, she threw herself into other pursuits — golf, bridge, gardening and cooking — while managing to read 3 or 4 books a week.  In 2016, she became an officer at CMU's Osher, serving as Treasurer, and in her new position as Vice President she will work with the new President, Jan Hawkins, on developing new policy initiatives and strategic plans.  It shouldn't be too difficult to make that switch, since Marcia also earned a public management degree, summa cum laude, from the H. John Heinz School of Public Policy at CMU, and also taught there.  Meanwhile she'll continue to indulge her myriad interests, from studying and collecting glass artwork to anything to do with Henry VIII— "I'm obsessed"— to historical fiction by Fiona Davis and police procedurals by John Sandford.
She's also taken all kinds of Osher classes at CMU, about the bridges of Pittsburgh to etymology— the origin of words— but the course that may have been one of the most memorable was on The Beatles.  "It was one of those classes taught to CMU undergraduates by a music professor, but a bunch of us at Osher/CMU were allowed to sit in it, and it was completely fascinating."
But what's left to learn about the Beatles that we don't already know?  "Well, did you know that whatever Beatle wrote the song usually sang the song?  And that they were the first to combine different types of chords drawn from all kinds of music — but had never really been tried with popular songs."
We haven't even talked about her support for the Pittsburgh Glass Center or Allegheny County's public libraries — but don't be surprised if you find Marcia teaching some classes on those subjects, as she continues to balance an inexhaustible curiosity with proven leadership skills while helping guide Osher at CMU into the future.