September 03, 2021
NEW UPDATES! We're experiencing a pause, BUT the construction of our new home in Cyert Hall is almost finished!
Update: September 3, 2021
Osher's move into Cyert Hall is delayed!

While tremendous progress has been made on our new space in Cyert Hall these last couple of months, suddenly we have come to a screeching halt due to equipment shipment delays.  Apparently the pandemic has made production and delivery for so many items in our economy extremely difficult to obtain.  We thought we had dodged the bullet and that our space would be ready on time BUT not so.  Our construction company reported in our last meeting that due to the delay of a couple of key mechanical items for our heating and air-conditioning system we won't have access to our space until early October.  In hindsight, it is a good thing that we went back on Zoom.  As of right now, we do hope to be moved into Cyert and up and running for our 2nd session in-person fall term courses.  Keep your fingers crossed.

Our fund raising efforts have been productive.  Thank you to all who have donated!  .  We've come a long way from the original $1.3M.  We currently need to raise just under $400,000.  The hope is that everyone will make a 5-year pledge to help complete the effort.
Update: August 20, 2021
Look at the beautiful finishes coming into our space. The painting is done, flooring is going in, and accent details such as backsplash and lighting have been installed! Next stop: inspection and the beginning of the move-in process!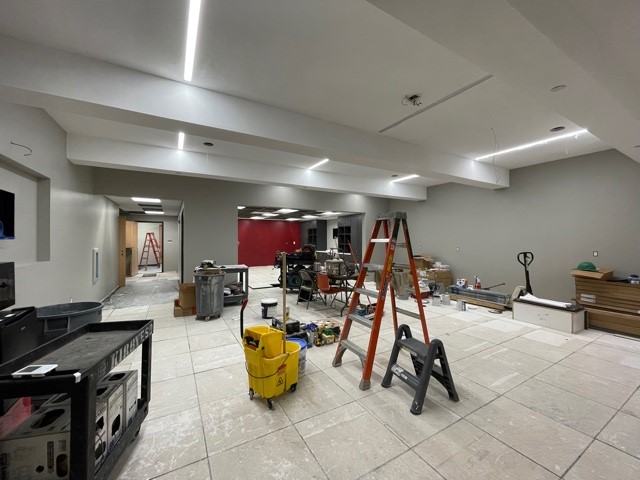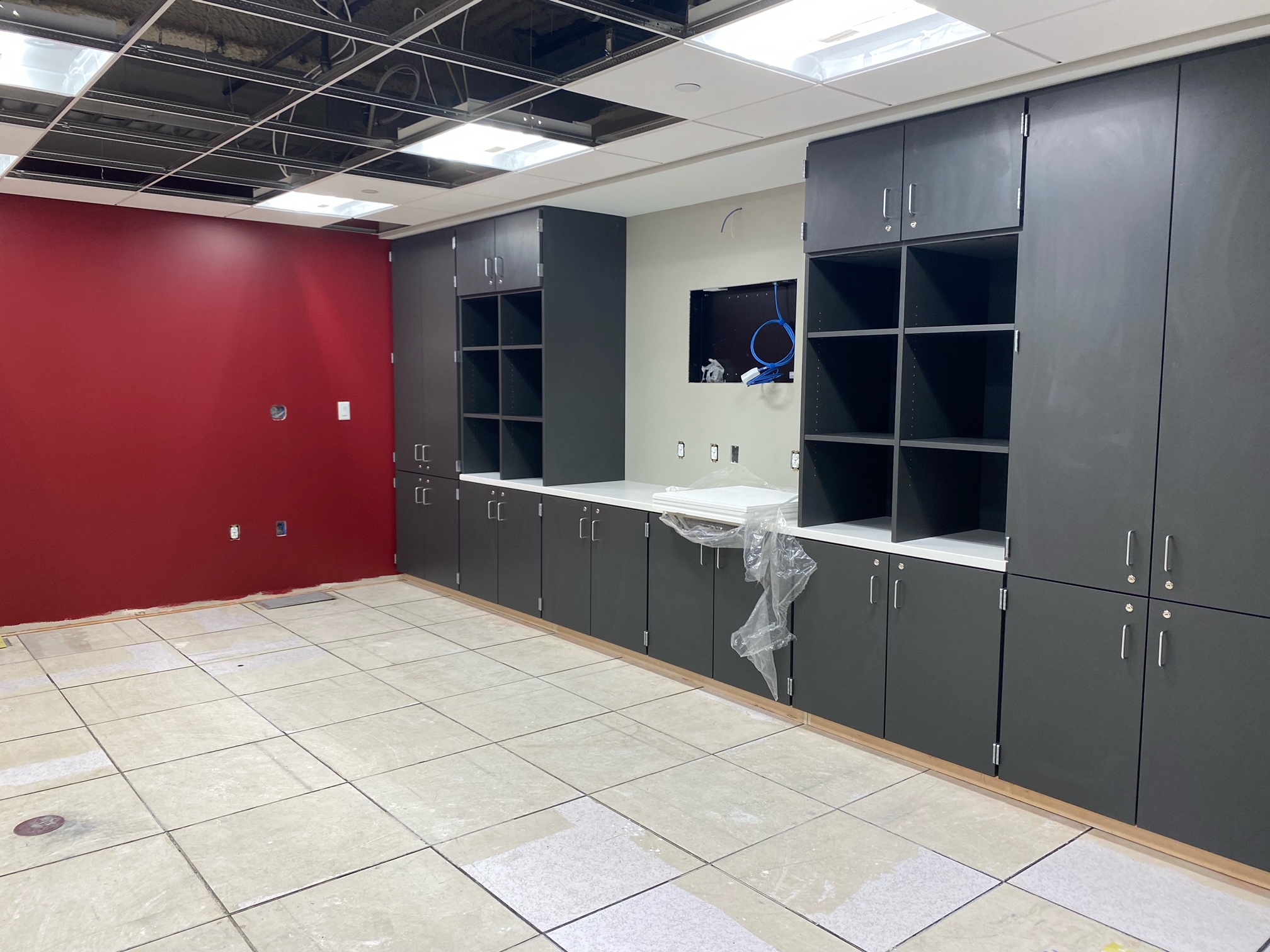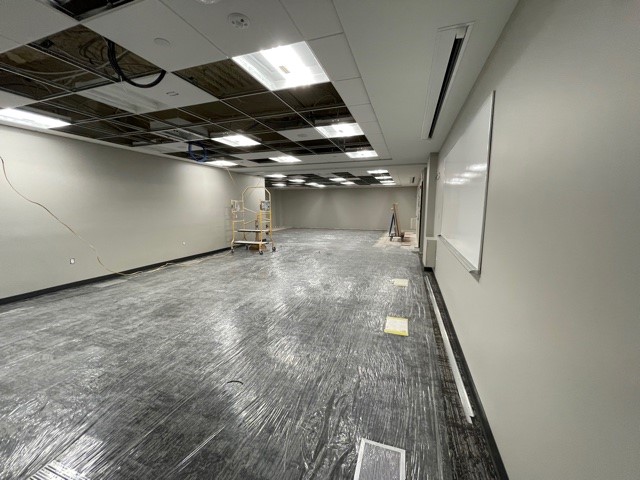 Update: August 13, 2021
Some of the bigger design elements are popping up in our space! With all of these accents coming together, it's really beginning to feel like our new home. 
The member lounge has a new backsplash, and...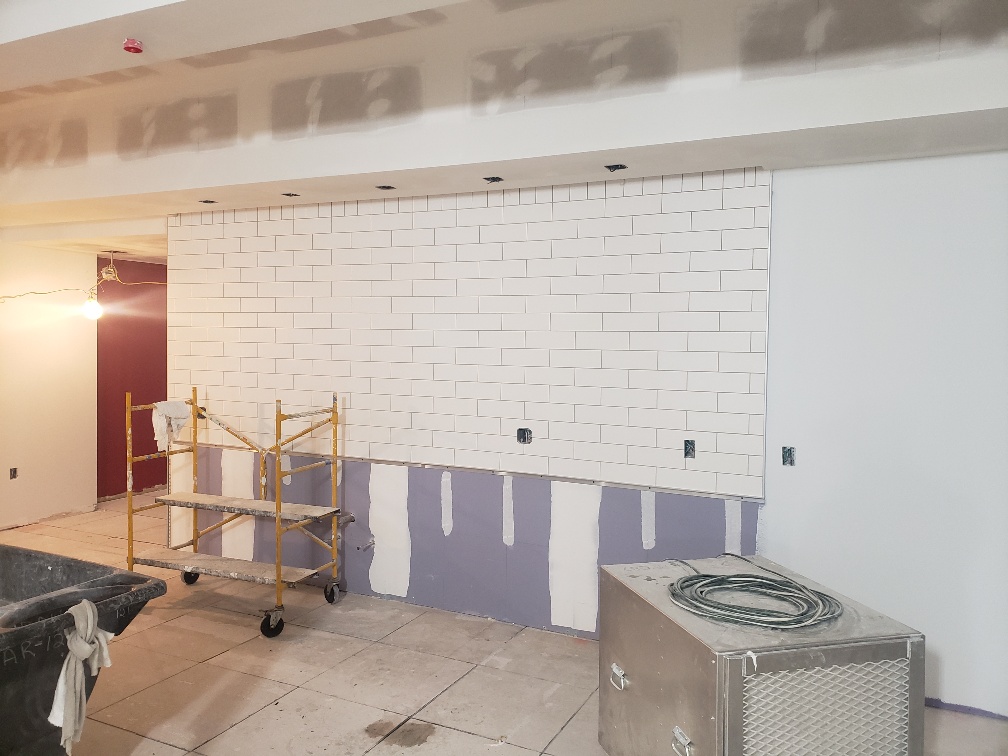 the tracks for our lighting have been put in!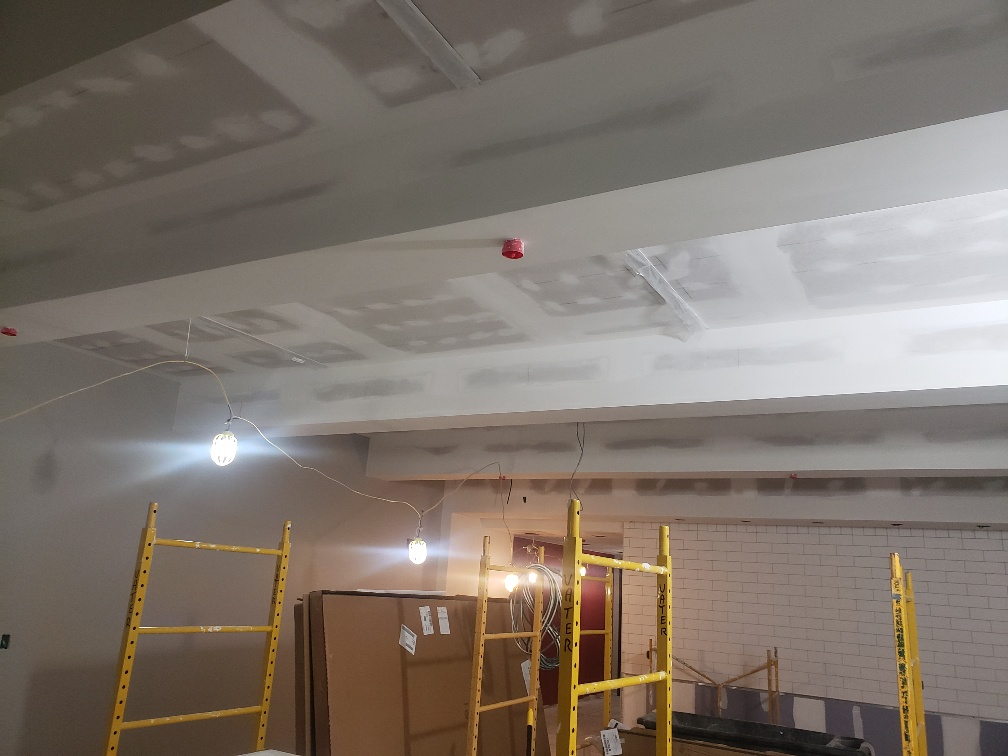 The activity room has new, glass dry-erase board.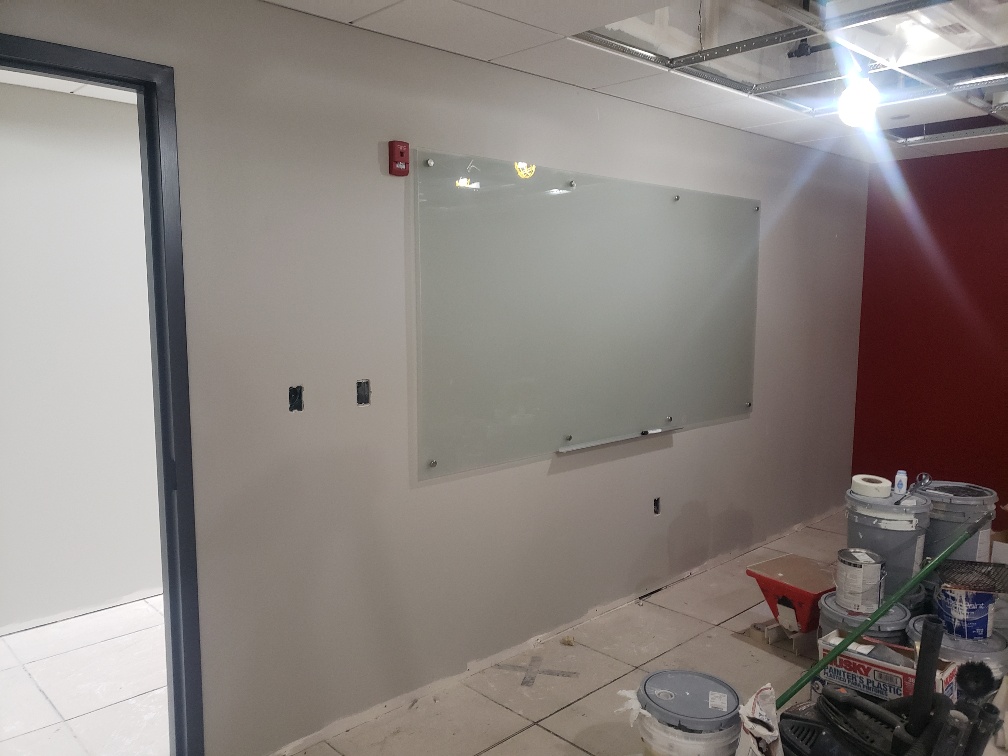 The ceilings are going in and the paint is done in our bigger classrooms!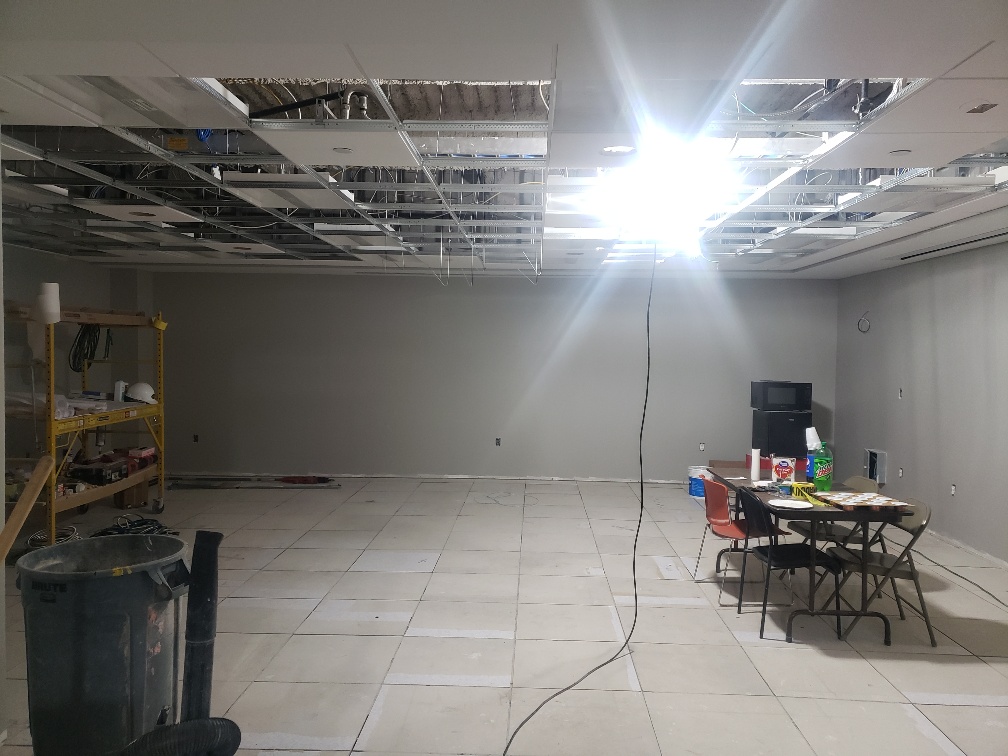 Update: July 30, 2021
Some of the more decorative elements of our space are starting to appear in our new space! Paint, tile, and new floors - oh my!
Preparing for the new floors!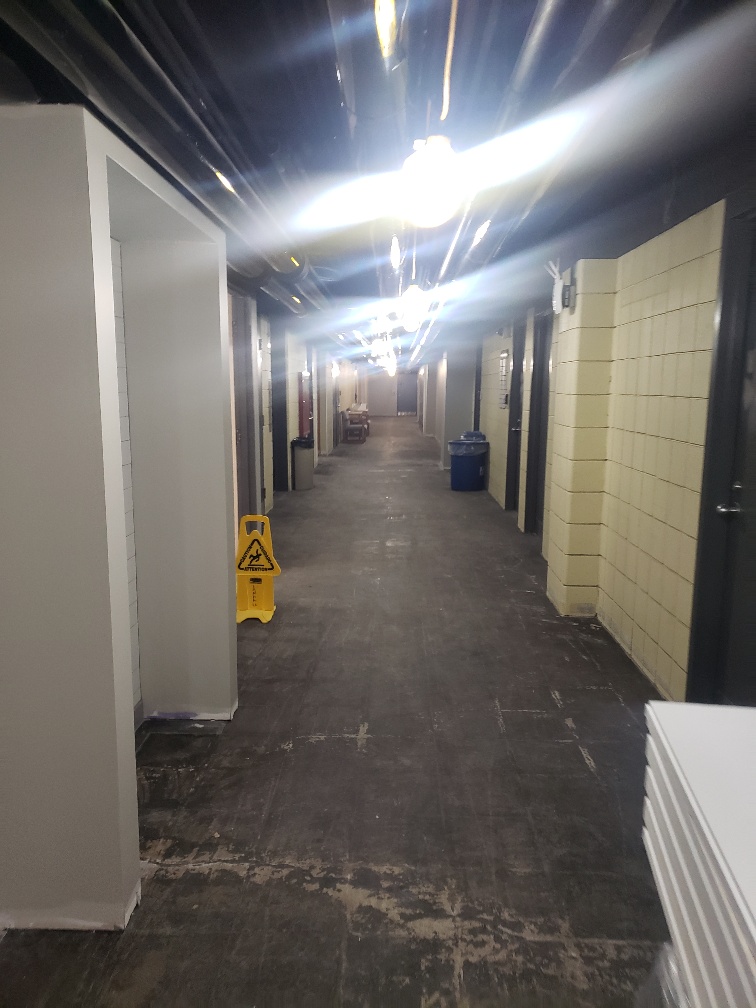 Tile in the bathrooms!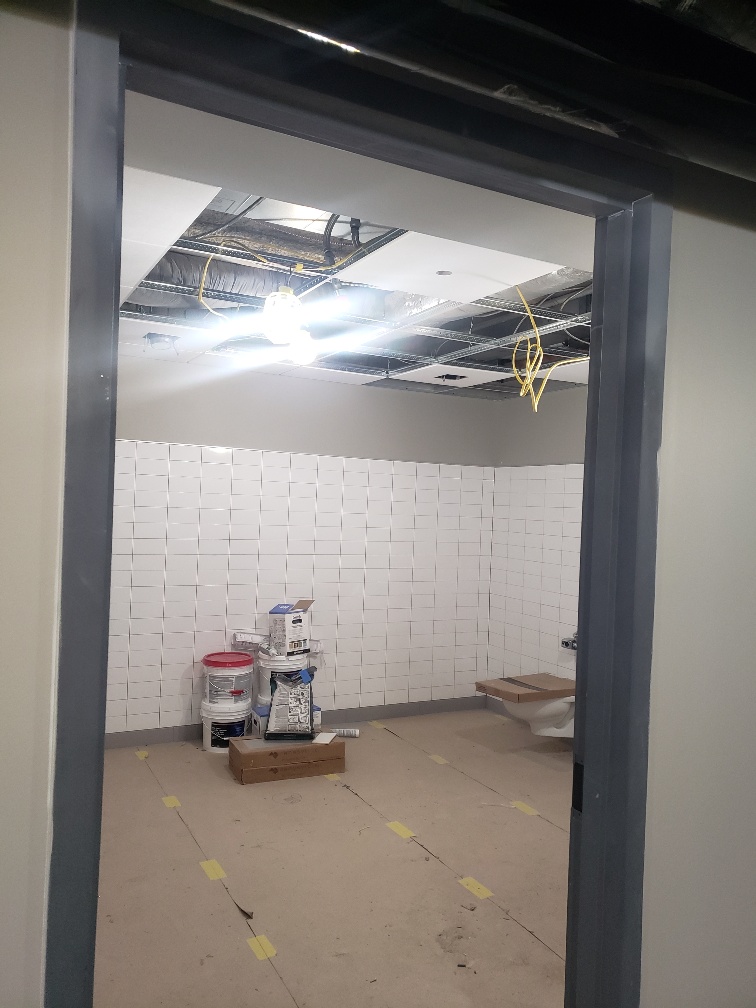 A pop of color in the Olmsted activity room!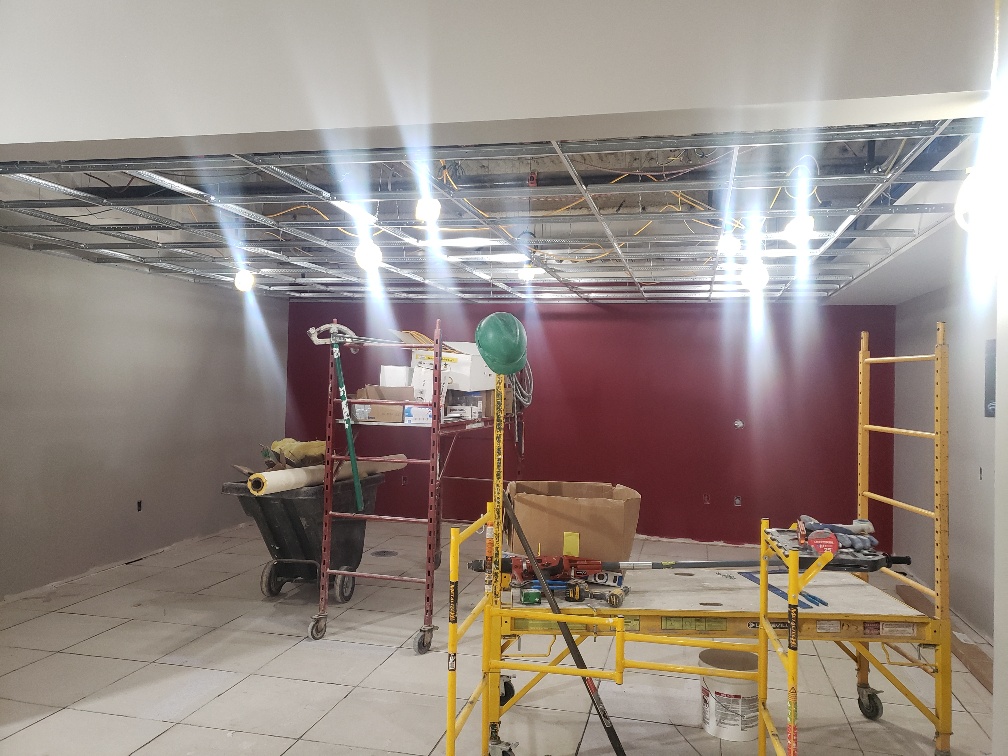 A pop of color in the Osher office!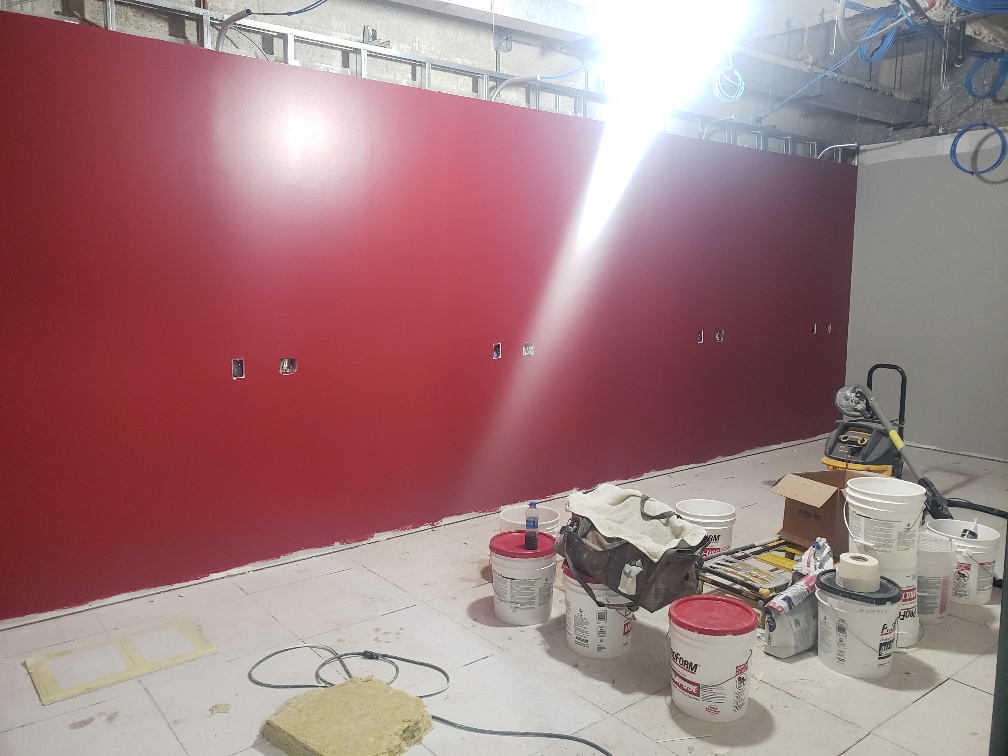 Update: July 16, 2021
The finishing touches of the stucture are being put up in our space! The walls have been finished and out space is filling in nicely. 
In the next few weeks, our space will continue to turn into the vision we've been working toward. By the end of July, our walls will be painted. By early August, we will have our floors put in. By mid-August, we will be putting in the furniture and A/V equipment. 
Everything is right on track to begin the Fall term in our new space! We are looking forward to returning to campus to enjoy our new spot on campus.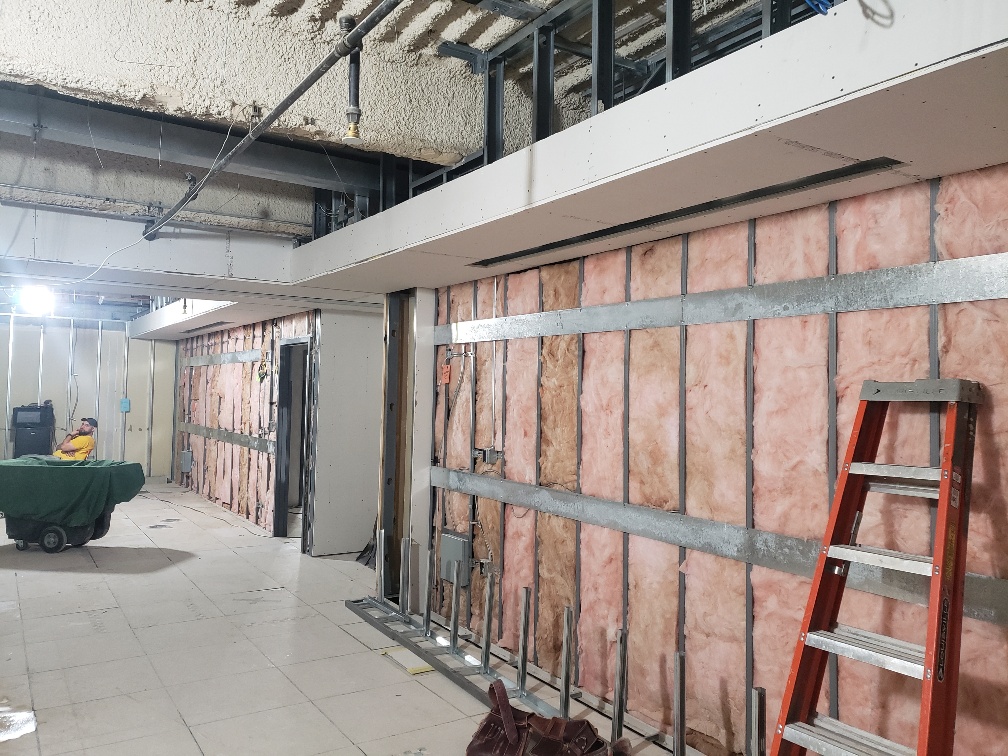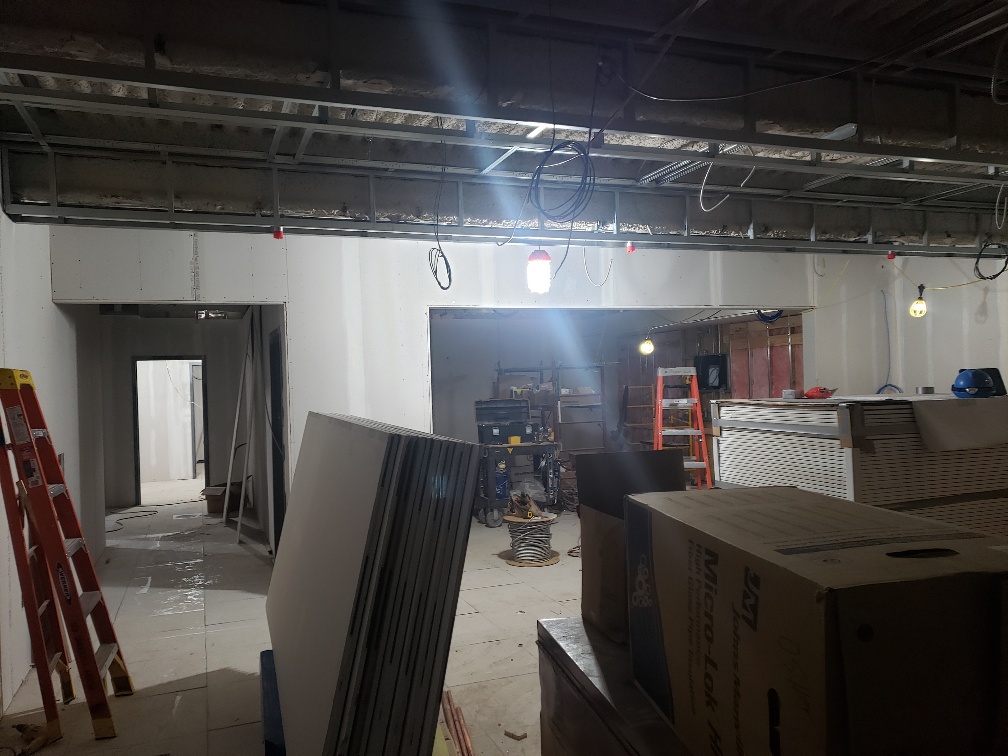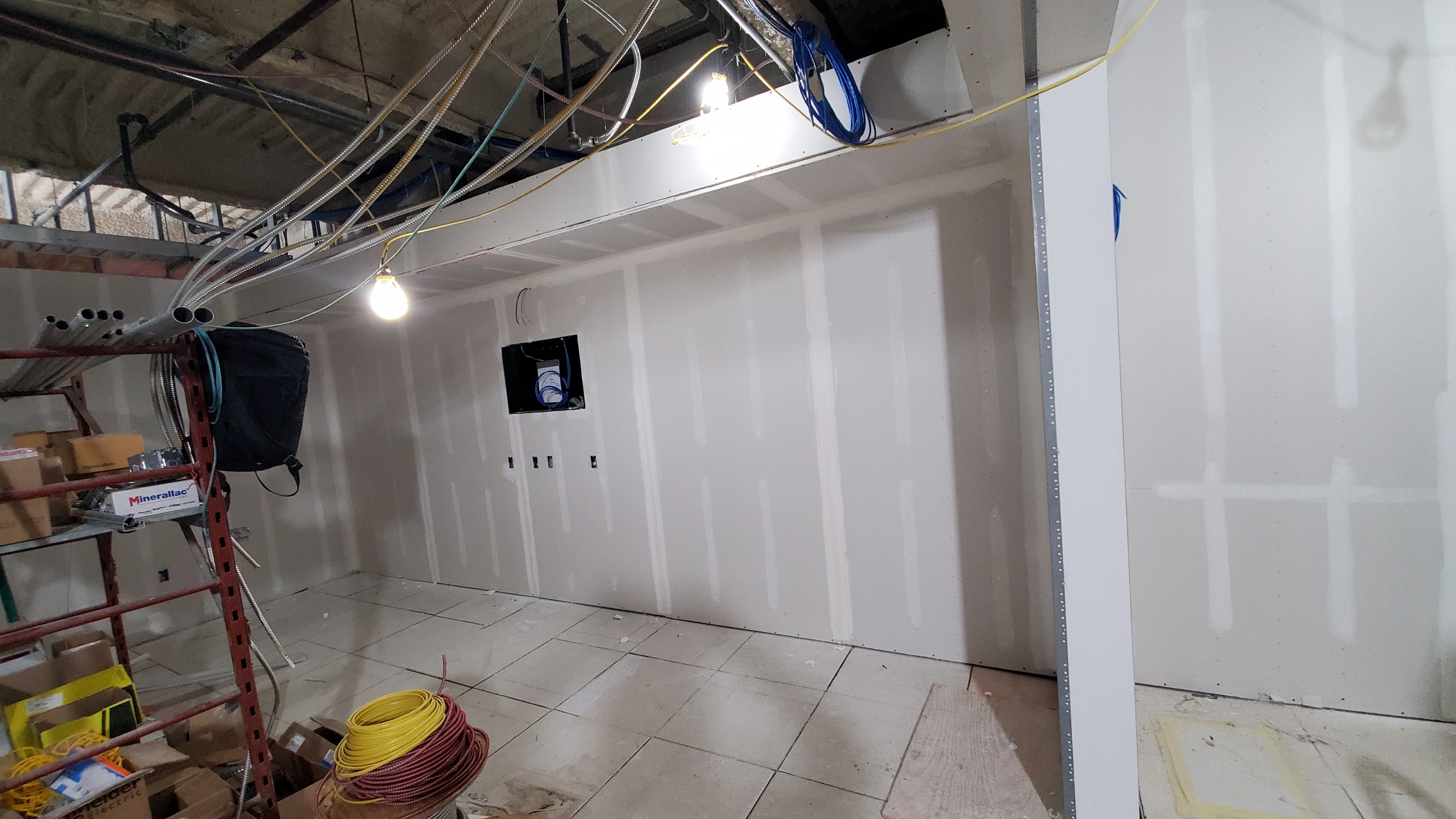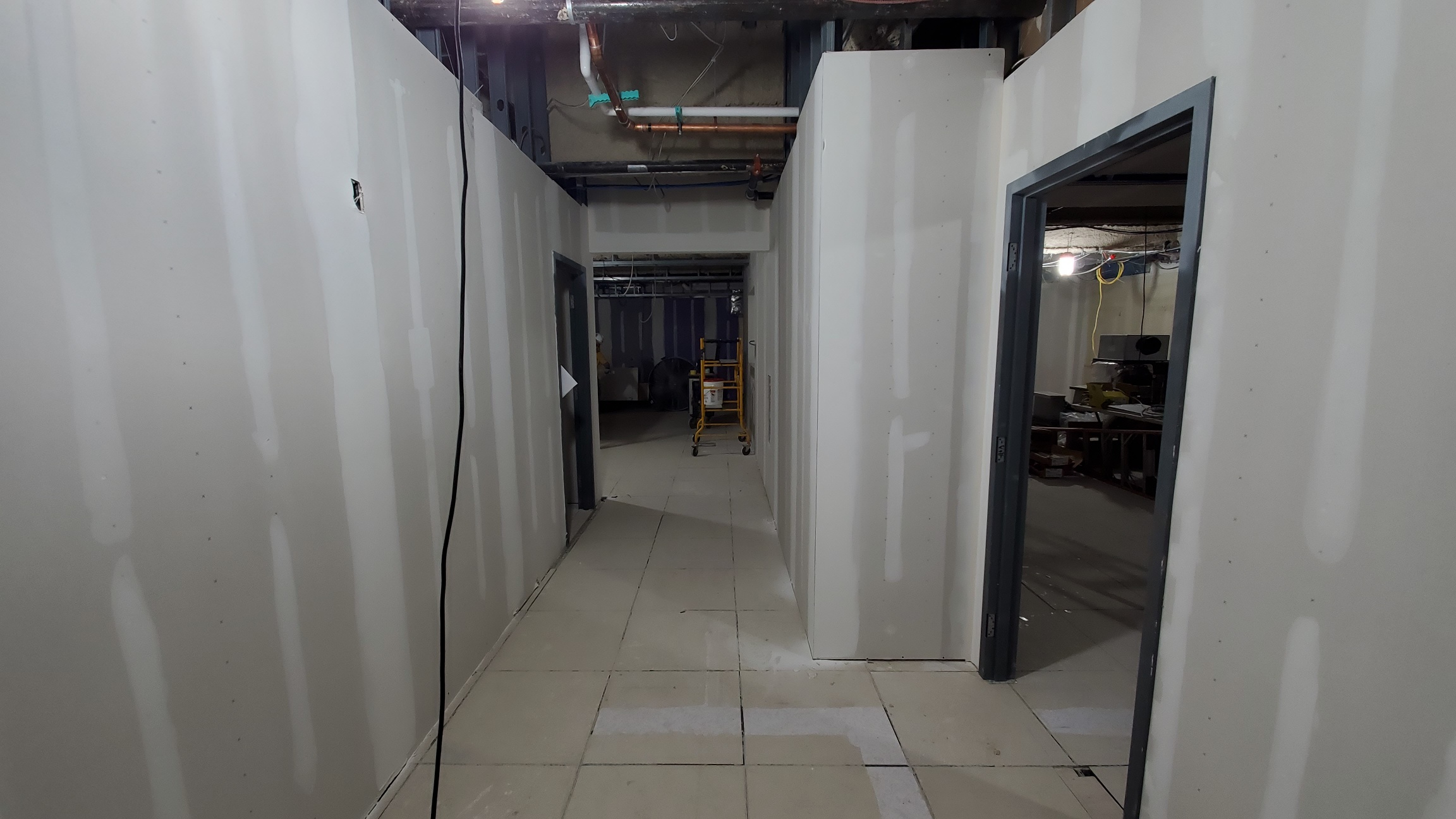 Update: June 25, 2021
The bones of our space are in! Our walls are taking shape with the studs completely up and the beginning of dry wall being put in.
Though it's hard to visualize what the finished space will look like through some of this process, we hope that these pictures give you as much excitement as they give us. 
This is the hallway that will lead to the members' lounge.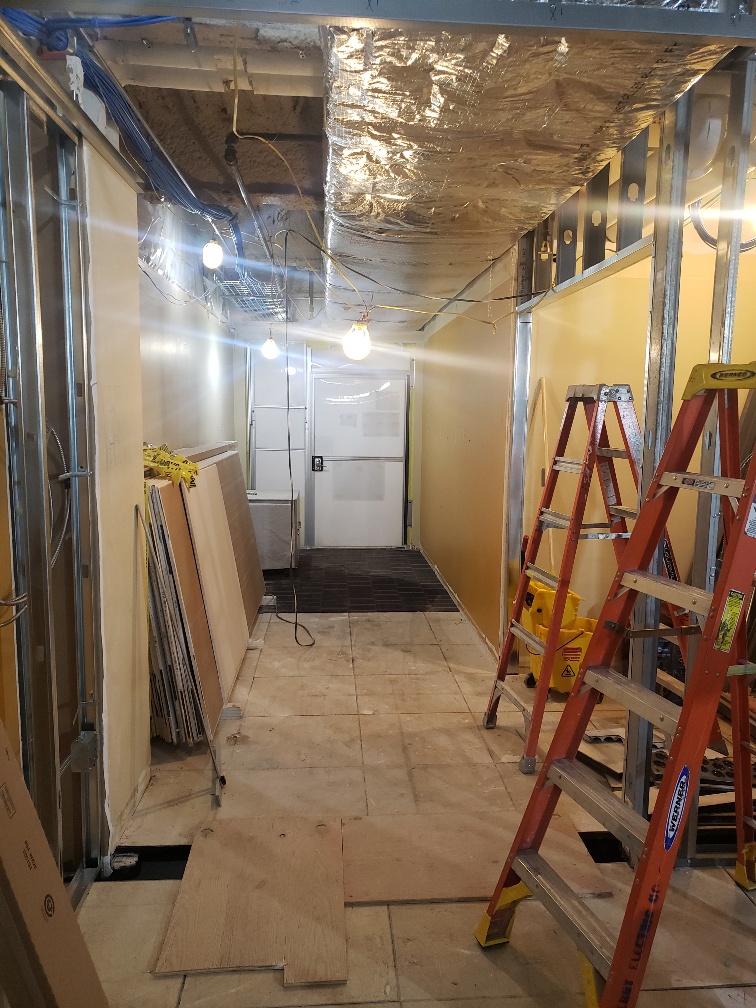 This is the hallway that will lead back to the Osher offices.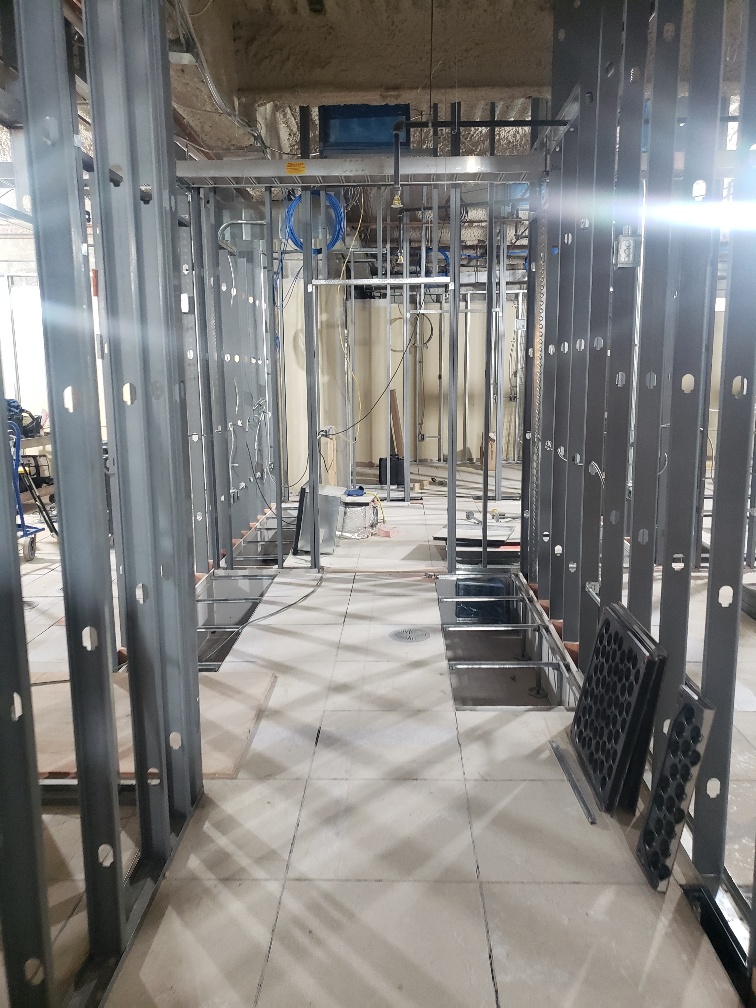 This wall will be where the kitchenette for members will be in the members' lounge.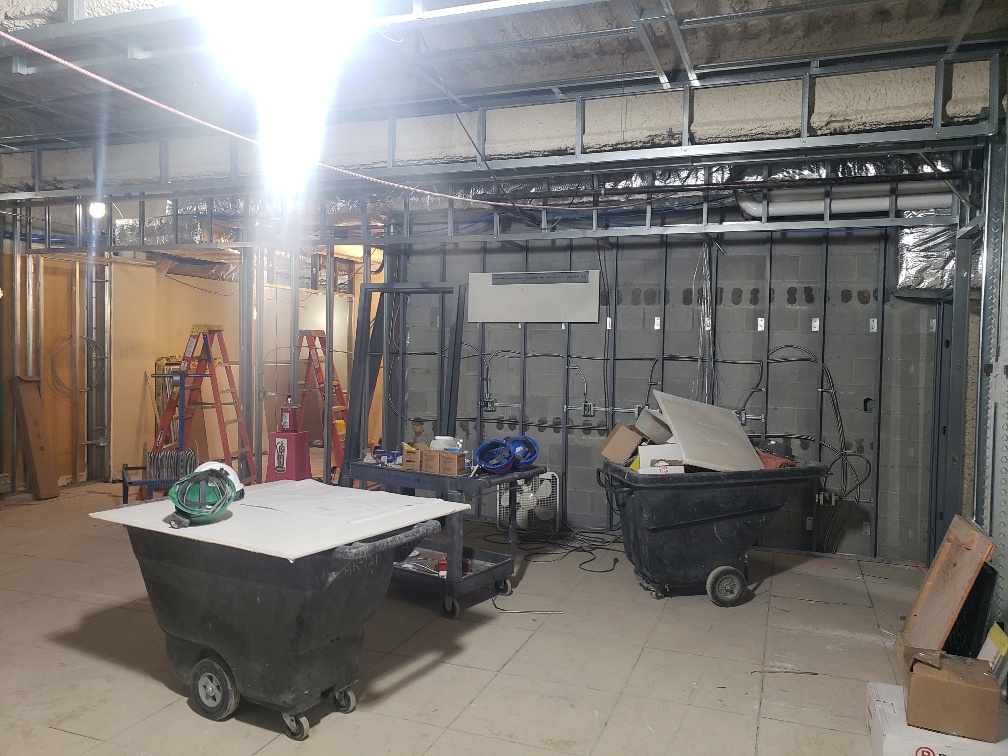 This will be the Eileen and John Olmsted activity room.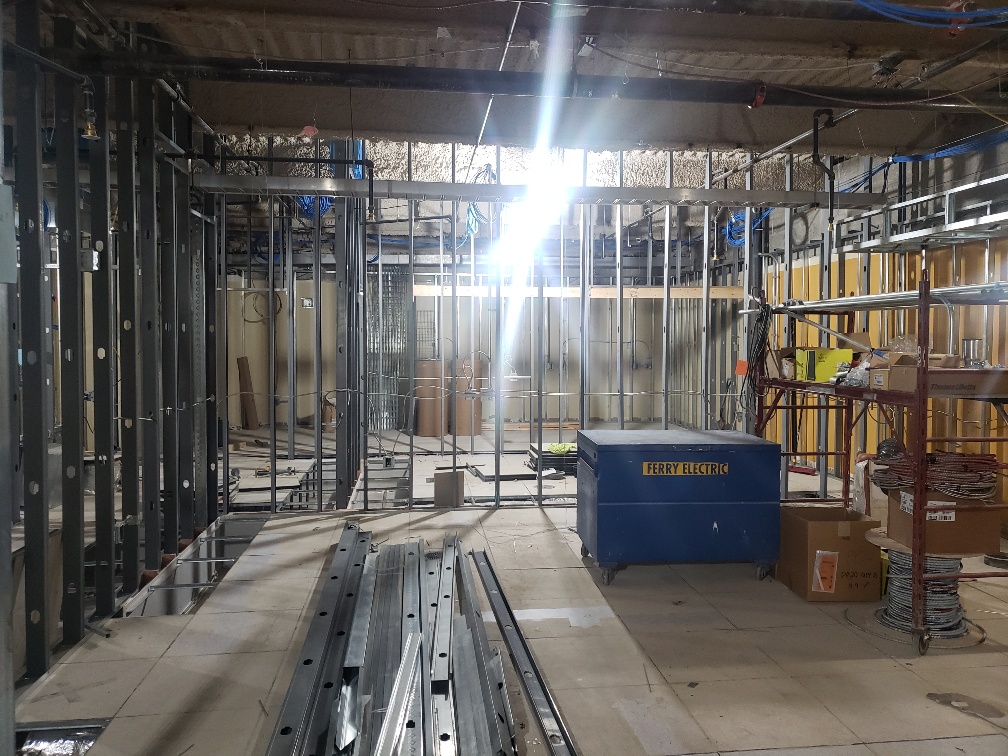 Update: June 11, 2021
Sound mitigation was a huge issue for the design team.  The pictures this week show how the walls will go from under the floor to above the ceilings to provide sound barriers for our classrooms. 
The 4.0 team is so pleased with our fundraising to date, but we are not yet done!  Please support your Osher at CMU school and help raise the remaining $427,308 by September 1!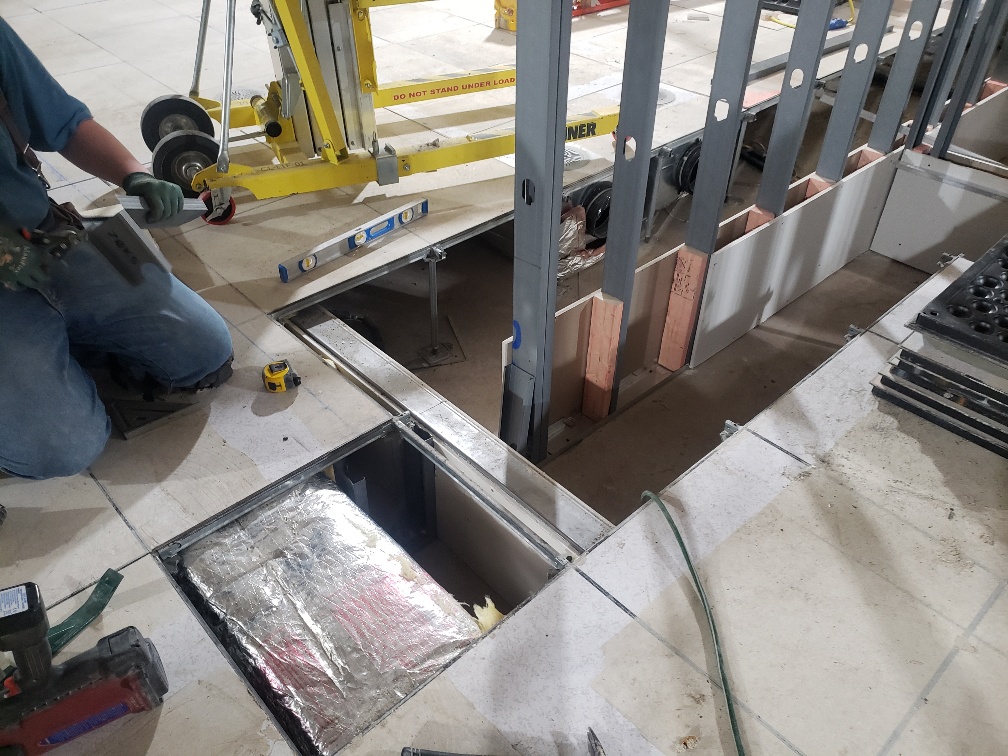 Update: May 28th, 2021
An interesting fact about our project: Jamey Bowlby, Senior Project Manager of Landau, our construction company for our 4.0 project, uses dumpster services (BOYD Roll Off Services) that routinely diverts construction waste that can be recycled in an attempt to reduce waste. To date, they have diverted 72% or 15.66 tons of waste from landfill. They will continue to track this and provide CMU final data at project conclusion.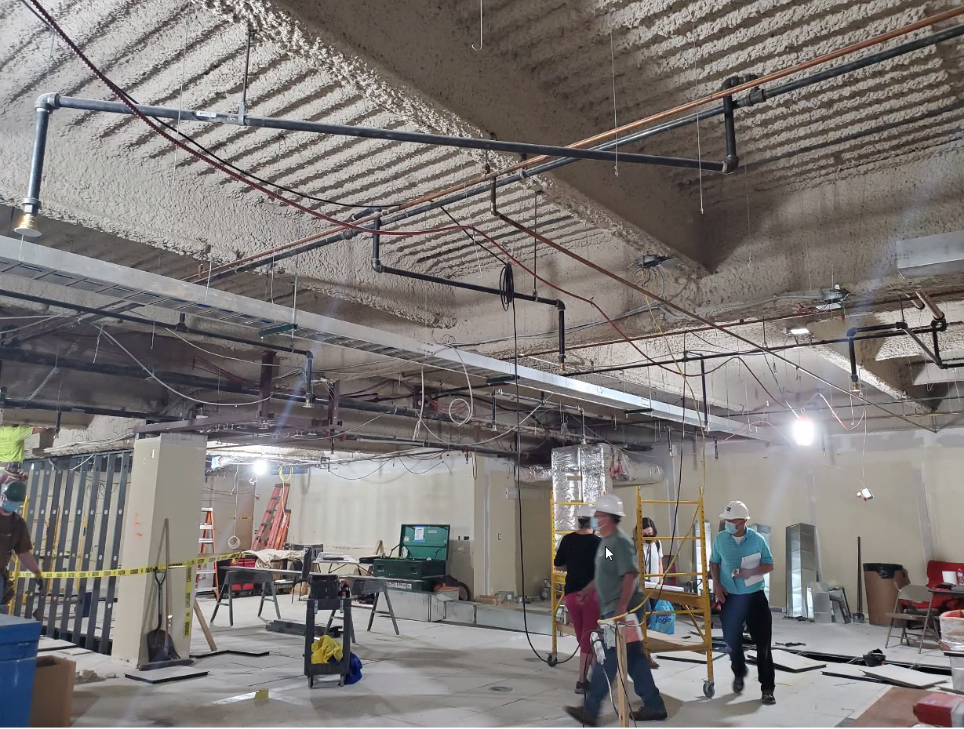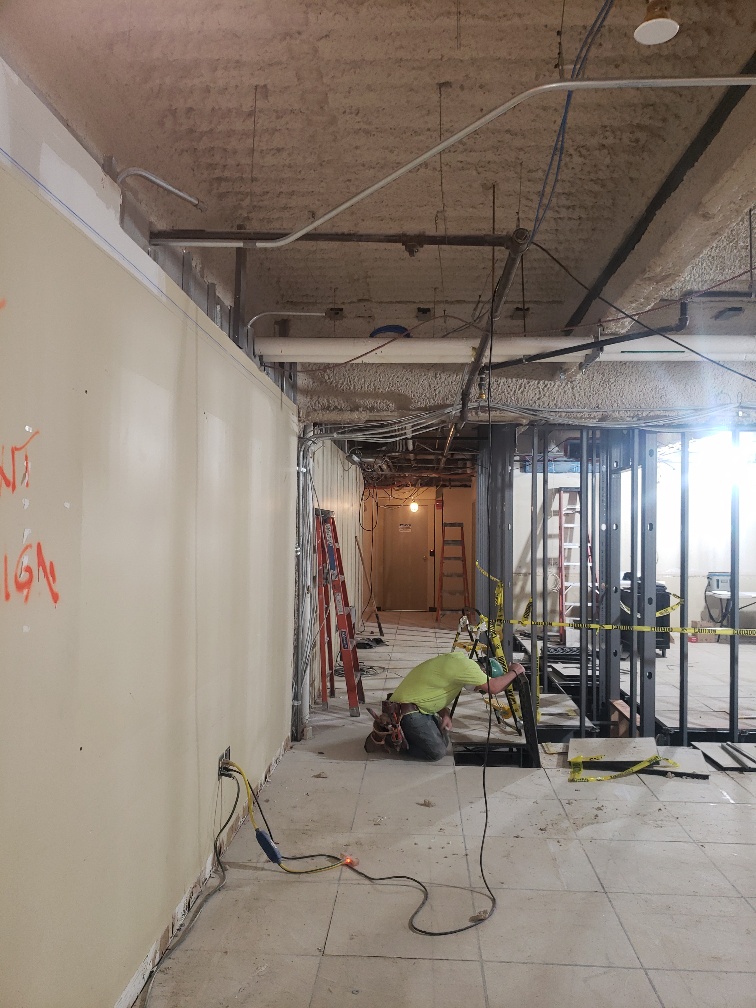 Update: May 21, 2021
The beginning of demolition in the classroom space formerly used by the Academic Development Center.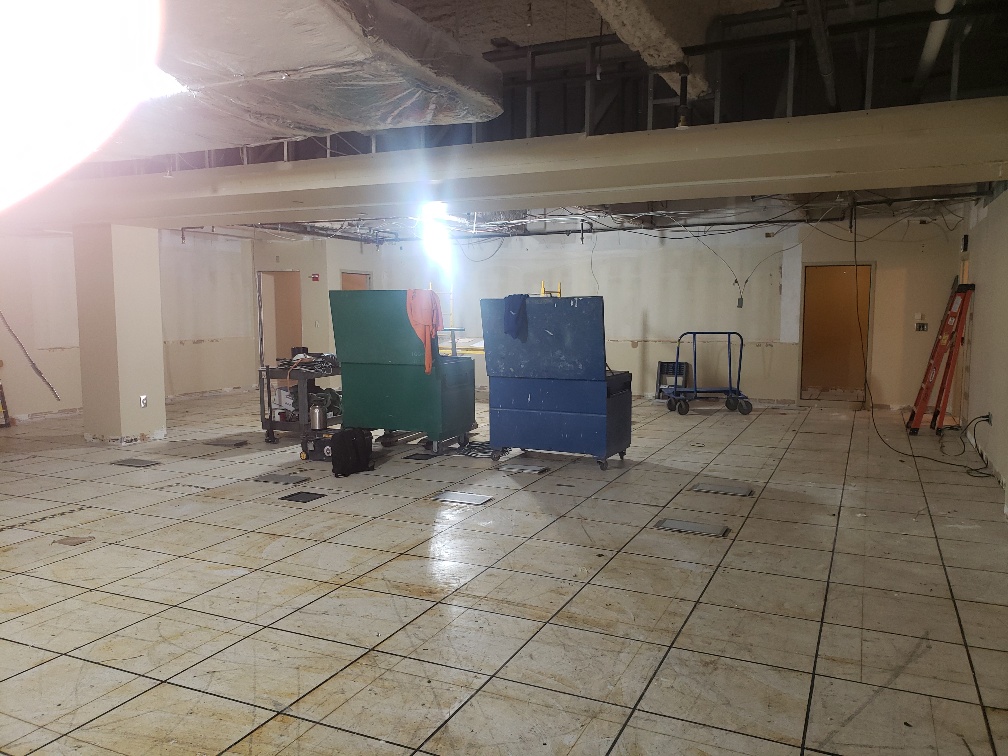 The beginning of demolition inside the hallway that will become the entryway to our lounge and our classrooms.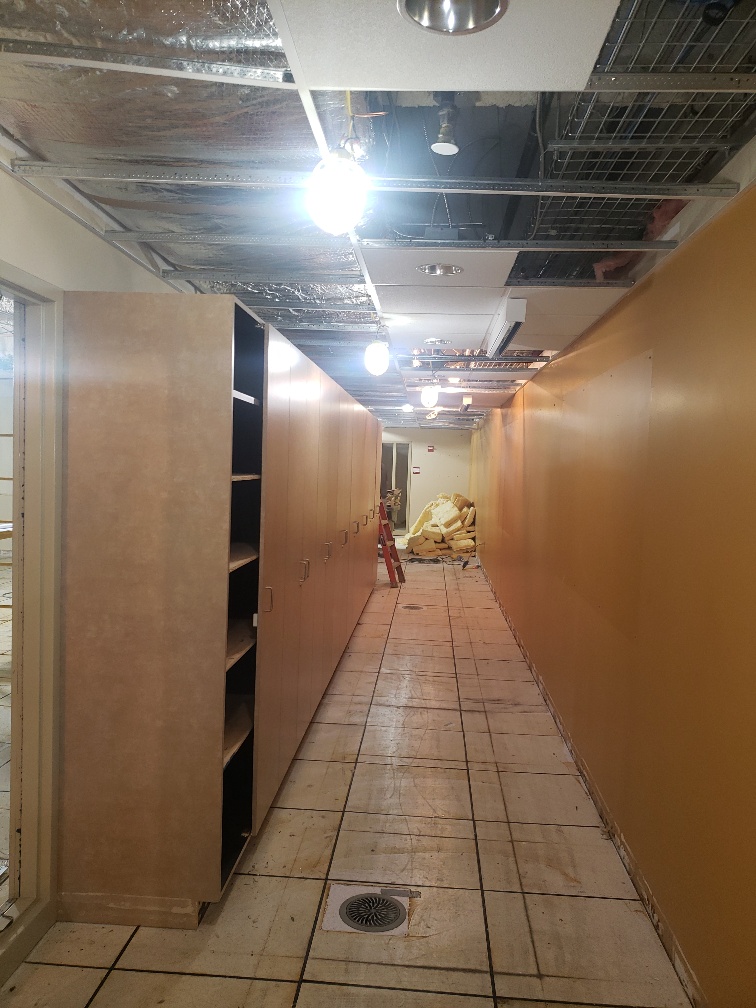 If you would to help us get to the finish line, consider making a donation by clicking on the link below.