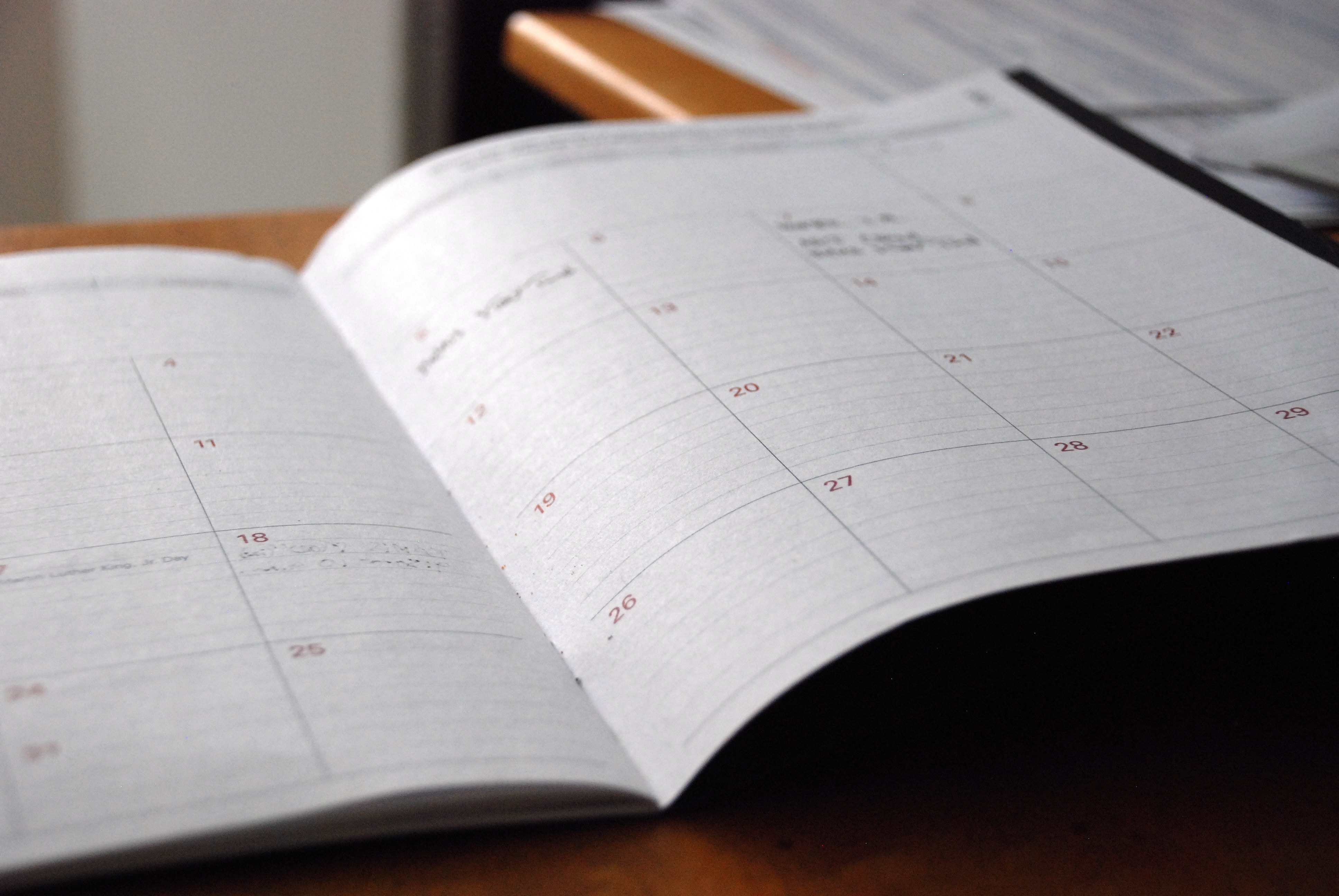 January 03, 2020
Winter 2020 courses begin January 6, 2020!
Since registration began, some courses have changed locations, times, or dates, and these differ from the course catalog! You always can check your courses when you login to the registration site and click "my registrations." You can also check the location of a course by using the Google Calendar on the homepage of our website! 
Here is an example of our calendar that is on the Osher at CMU homepage: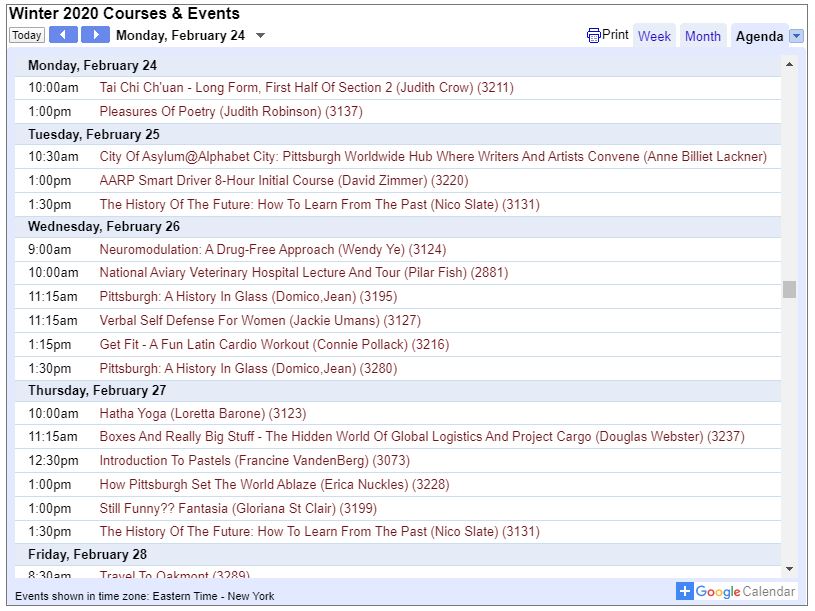 Dropping a Course
If you believe you will be missing three (3) or more meetings of your course, please be considerate to fellow students and study leaders and drop the course using the link below. Many courses are full and have waitlists of members who would love to take the course. We would like to fill as many seats as possible.