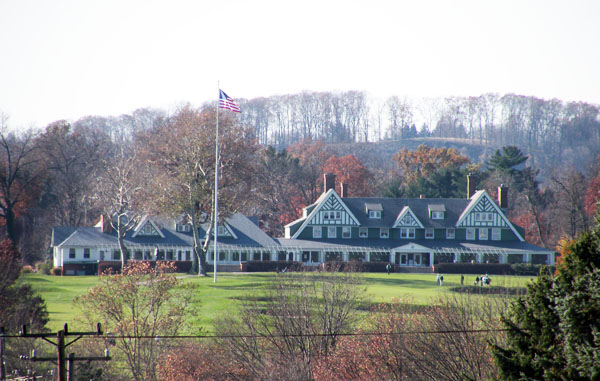 January 03, 2020
Travel to Oakmont, PA!
Travel Date: Friday, February 28, 2020
Departure: 8:30 AM from Frew Street (behind Hunt Library)
Return: Approximately 4:30 PM
Join Osher at CMU members on a day trip to Oakmont, PA. After a short drive, we will stop at the new location of the Oakmont Bakery. Feel free to buy some pastries, a cup of coffee, or more before we depart for the Oakmont Country Club, home to one of the top five golf courses in North America. We will have a private guided tour of the facilities culminating in a soup, salad, and sandwich buffet at the club. After lunch, we will head to the Oakmont Library to meet with Gary Rogers, president of the Oakmont Historical Society and learn more about this town. Next, we will board the motorcoach for stops at the Oakmont Historical Society as well as the Oakmont Olive Oil Company, a family owned business specializing in a variety of olive oils. Our final stop will be at Amanda Lee Glassware, home of beautiful glassware that "is meant to be used". An entirely self-taught artist, Amanda had spent most of her 20's traveling the world, making art and drinking wine before she decided to settle down and open her studio in Oakmont. We can enjoy libations in some of her creations.
Special thanks to Oakmont resident and Osher member, Stephanie Fall, who used her powers of persuasion to open the doors to some special spots and people in Oakmont.
Early booking is important, as space is limited.
This tour includes walking on uneven surfaces and visits to some facilities, which are NOT handicapped accessible.
Live closer to Oakmont than Oakland? Meet us there! We will be starting the trip at Oakmont Bakery!
Fee: $73 per person for members and non-members. A release form will be provided in advance for non-members.
Please call the Osher office at 412-268-7489 to register for this wonderful day trip.
Fee includes motor coach transportation, all entrances, tours, lunch, and gratuities. Please feel free to bring any additional snacks and water, as these will not be provided.
Reservation with FULL payment is due by Wednesday, February 12, 2020. The last day to withdraw to receive a full refund (less $10 processing fee) is Tuesday, January 28. After that date, there will be no refunds.