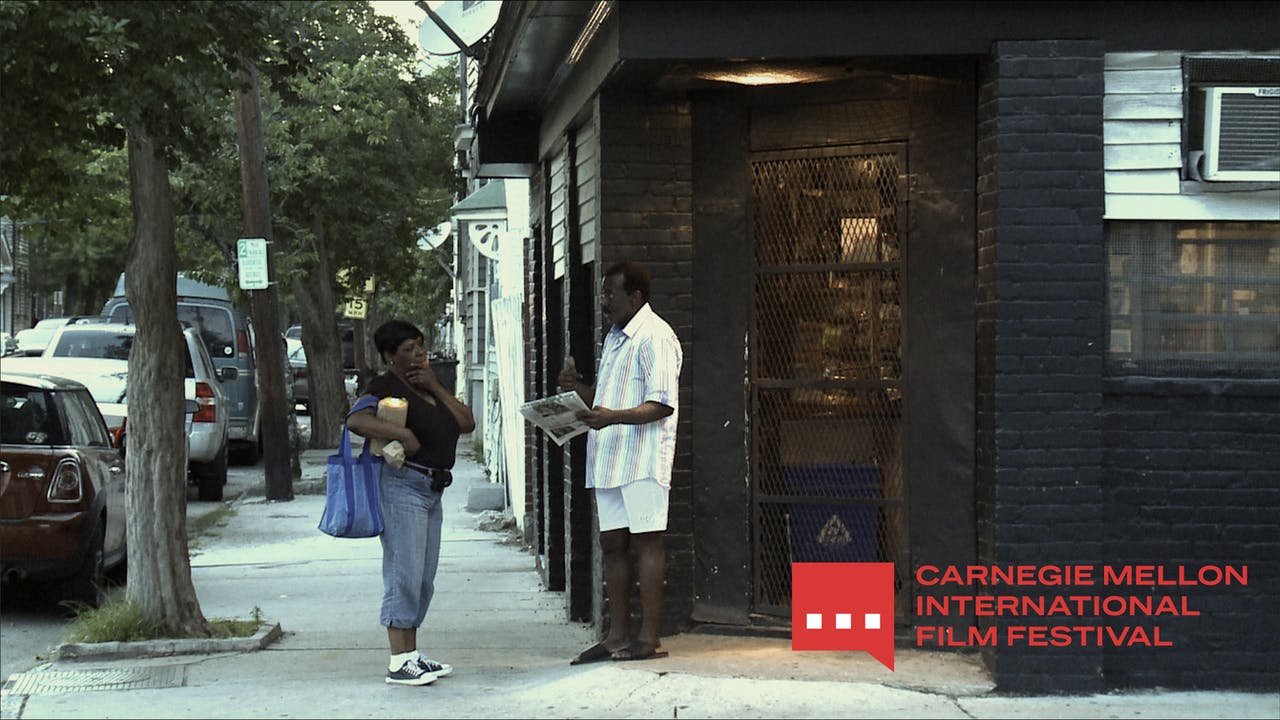 December 04, 2020
The CMU International Film Festival Presents: The Pittsburgh Premiere of "America Street"!
Directed by Idrissou Mora-Kpai
USA | 2019 | 74 min
When: Monday, November 30 - Sunday, December 6
Where: Online
ABOUT THE FILM
What makes a neighborhood feel like home? And what happens to that feeling when the neighborhood is threatened by gentrification and horrific violence by outsiders? Idrissou Mora-Kpai explores these questions through a focus on the predominantly African-American neighborhood of East Side in Charleston, South Carolina. He gives particular attention to the efforts of corner-store owner, Joe Watson, and his allies to maintain a strong sense of solidarity in the face of poverty, looming displacement, and resurgent racist aggression. Read the full description here.  
FILM STREAMING + TICKET INFO 
Tickets will be on sale between Friday, November 27 - Sunday, December 6! 
You will be directed to Row House's website where you can register and purchase tickets to watch the film.
The first 150 people to register for the film using the promo code "CMUIFF" will watch for FREE. Once you register, you'll receive a link to watch the film. Viewers will have from Nov. 30 until Dec. 6 to view the film, regardlesss of when tickets were purchased. 
After the first 150 registrations, attendees will be required to pay a $1 screening fee to watch the film.
2020 Festival Passes will also be honored for this event. 
This event is presented in conjunction with Row House Theater. Sponsored by CMU's CAUSE, Humanities Scholars Program, and Center for Student Diversity and Inclusion, Pitt's Department of Africana Studies, and Doc Salon.   
REGISTER HERE to watch the film!