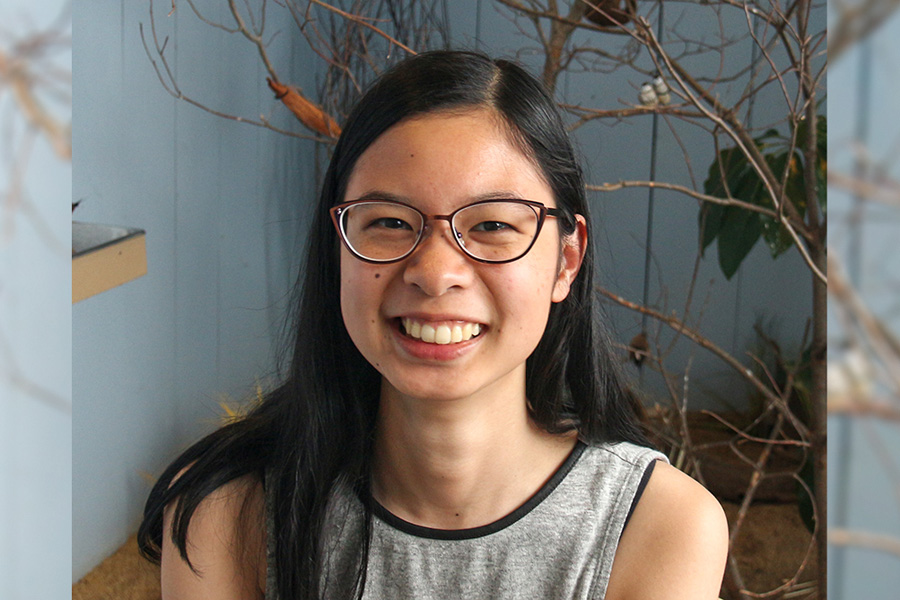 May 17, 2019
Graduate Emily Zhu Receives Judith A. Resnik Award
Emily Zhu is the recipient of the 2019 Judith A. Resnik Award, an award named after the Challenger astronaut and CMU alumna. The award recognizes an exceptional, senior woman graduating with an undergraduate technical course of study who will be pursuing graduate or professional training in a technical field.
Zhu is graduating with a Bachelor of Science in Mathematical Sciences, with a concentration in Discrete Mathematics and Logic, and a Master of Science in Mathematical Sciences. She earned the two degrees concurrently as part of her participation in the department's Honors Program.
"Emily's intellect is unsurpassed by other math majors in her cohort. She is incredibly talented mathematically and she has a work ethic to match," Jason Howell, director of undergraduate studies for the Department of Mathematical Sciences, said.