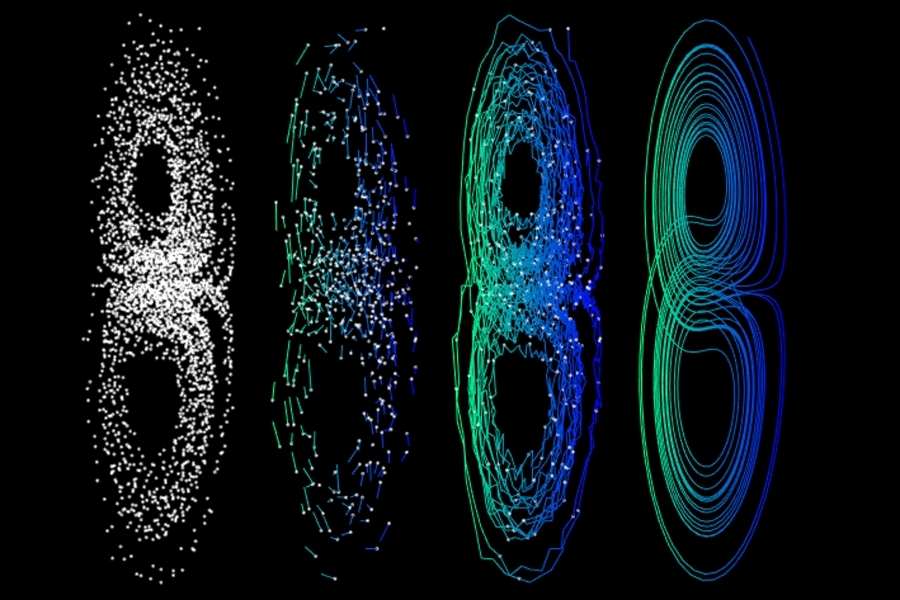 June 06, 2018
Hayden Schaeffer receives NSF CAREER award
Hayden Schaeffer, an assistant professor of Mathematical Sciences, received an NSF CAREER Award. The Faculty Early Career Development (CAREER) Program offers the National Science Foundation's most prestigious awards in support of junior faculty who exemplify the role of teacher-scholars through outstanding research, excellent education and the integration of education and research.
Professor Schaeffer works in the areas of numerical analysis of pde, data science, and variational methods in imaging science. This NSF CAREER award supports Schaeffer's work on the use of sparse optimization for the numerical solution of partial differential equations. This project focuses on learning the underlying process that generates observational data, in a sense, "reverse-engineering" models from data. These models are often used to gain insights on the data (for example, determining mathematical principles from experimental observations) or to make data-enabled decisions (for example, trend prediction).
Hayden Schaeffer's work is also supported by the Young Investigator Program of the Air Force Office of Scientific Research.