University buys wind-generated electricity

In a move keyed to its commitment to the global environment, Carnegie Mellon became the third largest purchaser in the country of pollution-free, wind-generated electricity last year. The university follows Pennsylvania State University and the University of Pennsylvania.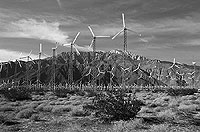 The university bought 4,778 megawatt hours of electricity—about 5 percent of its total electrical use—from the newly installed Exelon-Community Energy Wind Farm at Mill Run in Fayette County, 40 miles southeast of Pittsburgh. Cost is $81,000 more than the conventional cost of that amount of electricity.

The shift from coal-fired power to wind power will eliminate production of 13 tons of nitrogen oxide per year; 35 tons of sulfur dioxide; 5,100 tons of carbon dioxide; and .18 pounds of mercury. Some scientists contend that nitrogen oxide is a precursor of smog; sulfur dioxide leads to acid rain; carbon dioxide contributes to global warming; and mercury is toxic to humans and other living species.
In making the announcement, President Jared L. Cohon said, "Our university is committed to using our research and education programs—as well as our own campus practices—to improve environmental quality, to provide leadership in environmentally sustainable practices and to support the development of wind power generation in western Pennsylvania."
He sees the step as a model for other universities and organizations. Many agree. The university received at least half a dozen local, state and national awards for its effort. See www.newwindenergy.com.


New dorm boasts green design

It won't be colored green, but the new dormitory planned for a piece of land between Mudge House and Morewood Gardens on Morewood Avenue will become the

first building on campus certified under the Leadership in Energy & Environmental Design Green Building Rating System, developed by the U.S. Green Building Council. The rating examines such features as water efficiency, indoor environmental quality and materials. The dorm will house 259 students.


See them on TV

At least five Drama School alumni play continuing roles in current prime-time network TV shows. Check them out.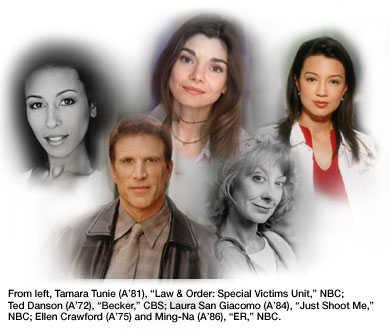 "West Wing" and John Wells win again

For the second consecutive year, "The West Wing," the NBC show set in the White House, won the Outstanding Drama Series in the Emmy competition, beating out "The Sopranos." John Wells (A'79) is executive producer, Michael Hissrich (A'88), producer, and Mindy Kanaskie, a former assistant in the Drama School, is associate producer. "The West Wing" took a total of eight trophies, one fewer than last year. Wells was also nominated as executive producer of "ER."
Alumni accumulated some 16 Emmy nominations. They include John Shaffner (A'76), art director, "Friends"; Shaffner, production designer, and Joe Stewart (A'77), art director, "Three Sisters"; Eugene Lee (A'62), production designer, "On Golden Pond"; Stewart, production designer, Shaffner, production designer, David Eckert (A'90), art director, "The Magic of David Copperfield: The Tornado of Fire"; James Frawley (A'59), director, "Ed" pilot.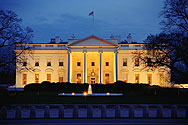 Actors who received nominations were Holly Hunter (A'80) as Billie Jean King in "When Billie Beat Bobby" and Rebecca in "Things You Can Tell Just By Looking at Her"; James Cromwell (A'64) as Bishop Stewart in "A Walk in the Woods" on "ER"; Rene Auberjonois (A'62) as Judge Mantz in "We Hold These Truths," "The Practice."


Supersite monitors Pittsburgh air

Planting a metallic work shed topped with mysterious machinery on a Schenley Park slope hasn't done much for the local scenery, but it could be super for the global environment.
While humble in appearance, that temporary structure is the Environmental Protection Agency Supersite for the Pittsburgh Air Quality Study. Three Carnegie Mellon engineering professors—lead investigator Spyros Pandis, Cliff Davidson and Allen Robinson—are conducting the study.
Since April 2001, the team has used air pollution monitoring devices at the campus-side Supersite and other regional spots to gather Pittsburgh-area data on airborne particulate matter. The researchers' basic purpose is to advance scientific understanding of these health- and nature-damaging atmospheric particles, so that environmental policy-makers can base air quality regulations on the best possible information.
"We need more detailed measurement data to fully address many air quality issues," Davidson explains. "For example, while research links high particulate matter counts with jumps in hospitalization and death rates, we need more details about the relationship between particle size and health risk. Those details can help regulatory policy-makers better target their efforts."
While pursuing the study's goals, the Carnegie Mellon team is collaborating with more than a dozen research groups that are working on related projects, including teams at six other EPA Supersites around the country.
The Pittsburgh study is unusual, Davidson says, in that "we're trying to measure most of the chemical components of particles—sulfates, nitrates, etc. Some other groups have a more narrow focus. One Supersite team, for example, is measuring only the metals in particulate matter."
The EPA and the Department of Energy National Energy Technology Laboratory are funding the study. Field work will end, and the Supersite structure will come down this fall. Then the researchers will move into their final project report phase. The work at Carnegie Mellon and the six other Supersites will culminate in a spring 2003 conference in Pittsburgh. At this event, the different research groups will present their findings for professional colleagues from around the world. — Peggy Neely HNZ '87


Spider-Man to the rescue

Not many people can take a look at Times Square, decide a certain building is not to their taste and get a crew to build a different one.
But that's one of the perks of being a film production designer, according to Neil Spisak (A'78), who did the design for "Spider-Man," set for release May 3, and other films. A production designer is responsible for all the visual effects of the film, Spisak told a campus audience, Sept. 19, during the sixth Wats:on?, the Jill Watson Festival Across the Arts.

Under Spisak's direction, the fictitious Beaux Arts-style Empire Hotel was built on a stage and set location to replace the less aesthetic Marriott. Or, rather, the lower three floors were built and eight other floors higher up. The rest was computer-generated.
Spisak showed a clip of the film in which the Green Goblin ruins a Times Square celebration by throwing a missile at the hotel. A crowded 30th-floor balcony crumbles, and the heroine, MJ, screams in terror as she plunges to the ground.

With the real scenes of Sept. 11 imbedded in everyone's minds, watching the acted panic was unsettling. "Are you serious?" a man in the audience exclaimed when the hotel was bombed.
Then, unlike real life, Spider-Man came to the rescue, swooping down to cradle the heroine just before she was crushed on the pavement.
"Yeah, Spider-Man," Spisak said.
Recognizing a problem with painful associations, Columbia Pictures withdrew a trailer that showed a helicopter getting trapped in a spider web between the Twin Towers. Movie makers wrestled with the questions, "Is it fantasy enough that it's not offensive?" or "Is it so disgusting at this point in our lives that we shouldn't allow this?" They then decided to release the film. "In order to have a good guy, you got to have a bad guy," Spisak said. "I think there's a morality to the movies we make."


---
Features, Spring 2002

• Jonathan Borofsky
Nobody Knows His Name,
Everybody Has His Number

• Researchers Respond to Sept. 11
Carnegie Mellon Faculty
Collaborate to Counter Terrorism

• College of Fine Arts
Fallen Stones Spur Restoration

News, Spring 2002

• University buys
wind-generated electricity

• New dorm boasts green design

• "West Wing" and John Wells win
again

• Supersite monitors Pittsburgh air

• Spider-Man to the rescue

> Back to the top

> Back to Carnegie Mellon Magazine Home