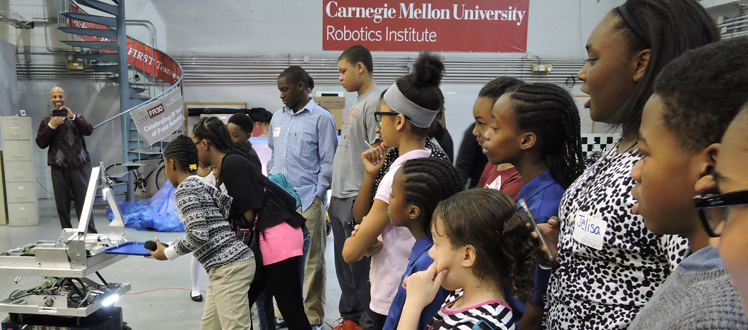 K-12 Teachers
Each year hundreds of teachers participate in professional development programs provided by Carnegie Mellon faculty and staff.  The Gelfand Center works with each presenter to be sure that the programs are eligible for Act 48 status.  Educators earned more than 7,000 Act 48  hours at Carnegie Mellon programs last year!
Our Educational Materials have moved here. 
Professional Development Programs
When possible, the Leonard Gelfand Center participates in several science events throughout the year. If your school is hosting a STEM Related event and is looking for participants, please let us know by contacting Kristin Lavery.